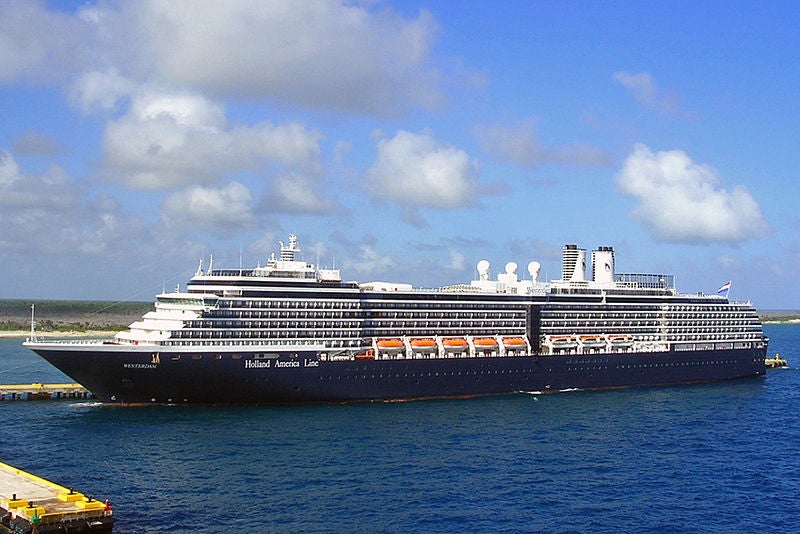 ---
Visit our Covid-19 microsite for the latest coronavirus news, analysis and updates
---
Follow the latest updates of the coronavirus (Covid-19) outbreak on our timeline.
Read about the effect of coronavirus (Covid-19) on cruise ships.
---
Officials have started testing passengers who disembarked Holland America Line's Westerdam cruise ship in Cambodia for the Covid-19 virus.
Last week, an 83-year-old American passenger from the cruise ship tested positive for coronavirus in Malaysia. Her 85-year-old husband tested negative for the virus.
On 14 February, Westerdam passengers disembarked at Cambodia after being turned away by five countries over the fear of Covid-19.
In a statement released on 17 February, Holland America Line said that the Cambodian Health Ministry is testing the remaining people on board, including 255 passengers and 747 crew who are waiting for clearance.
People in the hotel at Phnom Penh have been tested and the first batch of 406 tests results came back negative.
Holland America Line chief medical officer Grant Tarling said: "We are in close coordination with some of the leading health experts from around the world.
"These experts are working with the appropriate national health authorities to investigate and follow-up with any individuals who may have come in contact with the guest."
Officials have asked people to not leave their room while further testing is carried out. Guests who have tested negative have received permission to continue their travel home.
The epidemic has so far killed 1,873 people and infected more than 73,300 people.