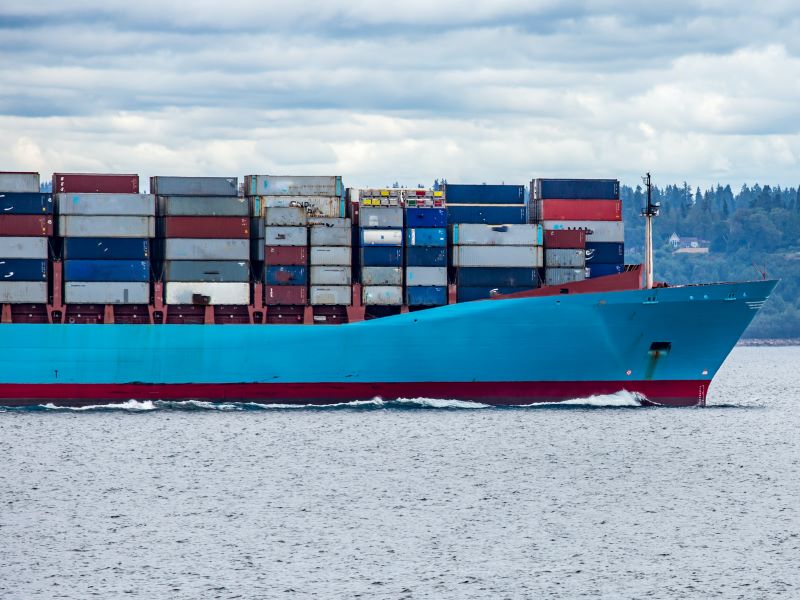 Swiss engine manufacturer Winterthur Gas & Diesel (WinGD) has reached an agreement with CMB.TECH, the shipping and cleantech unit of Compagnie Maritime Belge (CMB), to jointly develop ammonia-fuelled two-stroke engines.
The new ammonia dual-fuel X72DF engine will equip a series of ten 210,000 deadweight ton (DWT) bulk carriers.
The vessels will be constructed in 2025 and 2026 at a Chinese shipyard.
As part of the alliance, CMB.TECH will work with WinGD to create an ammonia-powered engine concept for a large-bore engine.
Ammonia is expected to be integral in advancing the maritime decarbonisation push.
The bulkers using WinGD's ammonia engines are claimed to be the first of their kind.
They will serve as proof that zero-carbon fuels can power large sea-going ships, stated WinGD.
CMB CEO Alexander Saverys said: "We believe that ammonia is the most promising zero-carbon fuel for deep sea vessels. Our intention is to have dual-fuel ammonia-diesel engines on our dry bulk vessels, container vessels and chemical tankers."
The new engines, which are part of WinGD's X-DF portfolio, are said to add an ammonia feature to the 'proven technology' of the company's X engines.
They will be based on the fuel-efficient X92B engine, which is said to serve as a suitable starting point for the development of large-bore ammonia-fuelled engines.
WinGD CEO Klaus Heim said: "This project is a significant step in accelerating our ammonia technology roadmap for a zero-carbon future.
"Having CMB.TECH's input into the engine development will be invaluable given their alternative fuel expertise and their ship operator's perspective on how an engine concept is implemented and ultimately operated. "
Last December, WinGD won contracts from liquefied natural gas (LNG) carrier operators Knutsen OAS Shipping and Coolco for the delivery of its WiDE support service.