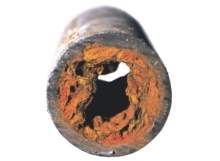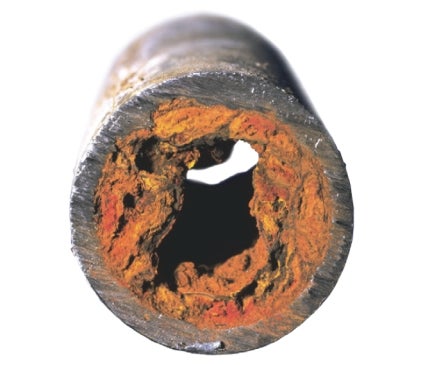 Enwa PWT – corrosion protective water treatment
The Enwa PWT is ideal for preventing rusty freshwater on ships and offshore installations.
Accumulated water treatment experiences have taught us that mixed water quality from bunker, RO and FWG, combined with unsuited or mixed piping materials (carbon steel, 316, plastic) and inadequate water treatment, result in costly down-time and wide-ranging repairs, due to corrosion, pitting, scaling and unfortunately severe health challenges. To avoid such issues, approximately 3,000 environmentally friendly PWT systems have been successfully delivered to demanding maritime and offshore customers, as well as shore-based industries.
Benefits of the Enwa PWT are:
Protects equipment from further corrosion
Removes rust and scale from piping
Stops red coloured water
Original flow is restored
Easy to install
PWT on ships and platforms
Incorporating the Enwa PWT on your ship or platform will:
Instantly remove discolored water
Stop corrosion, pitting and scaling
Remove old corrosion scale – restoring flow
Protect the Hydrophore system against further corrosion
Reduce risks of negative health effects
Easily be installed due to its "Plug and Play" installation
PWT in new builds
We assist in the design of Hydrophore systems to:
Avoid disruptive corrosion and rust coloured water from day one
Avoid unneeded use of expensive materials
Avoid unneeded investments in sub-systems
Avoid challenging health effects
Secure the very best life cycle cost (LCC) advantages