Enwa Water Technology is among the leading manufacturers of water treatment equipment for the maritime and offshore industry. We manufacture and supply a wide range of freshwater maker systems (RO) together with pre- and post-treatment for potable and technical water.
Water conditioner for the maritime, oil and gas markets
Enwa is the manufacturer of the patented, chemical-free water conditioner, EnwaMatic® Maritime (EMM), for freshwater based, closed loop, cooling and heating systems for engines and HVAC systems. The EMM is an environmentally friendly and chemical-free automatic unit that inhibits corrosion, control scaling, filter water to less than 5 microns, restricts bacteria growth and removes sludge, gas and oxygen from the water circuit. This is achieved by treating the water in a side stream filter regulating the water pH, alkalinity and hardness.
Environmentally friendly and self-contained, EMM does not require the use of hazardous chemicals or the critical exposure of employees during service and maintenance work. This has an obvious positive effect on both the environment and the HSE conditions for the employees operating and performing maintenance. There is also a financial up side as the requirements for chemicals are removed, and as a result of this the maintenance requirements are reduced significantly. The EMM is fully automatic and requires only minimal maintenance.
Bacterial barrier water treatment system
Enwa also manufactures the patented chemical-free bacteriological barrier Enwa Bin-X®. The Enwa Bin-X® is a patented cost-effective water treatment system used for removal of particles and bacteria such as Legionella and E-coli from potable and drinking water, offering maximum security against such epidemics. With the Enwa Bin-X® this can be achieved with a moderate level of investment.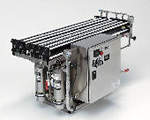 ENWA supplies a wide range of environmentally friendly RO (Reverse Osmosis) and freshwater maker systems for the maritime oil and gas industry.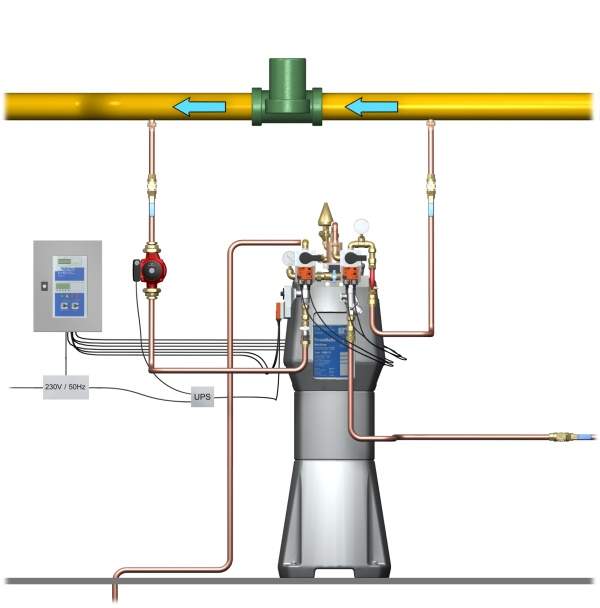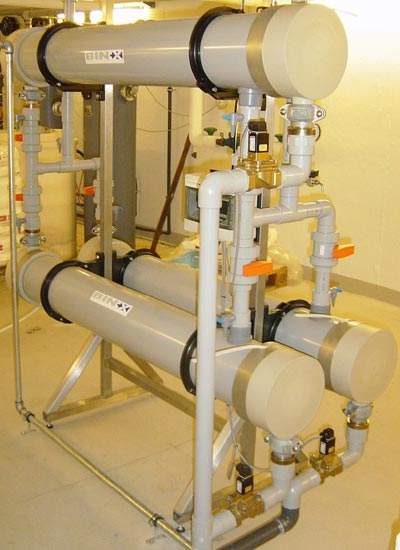 ENWA BIN-X - patented water treatment system designed for removing particles and bacteria from potable / drinking water.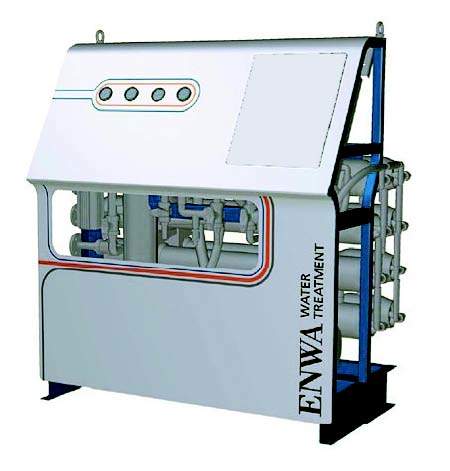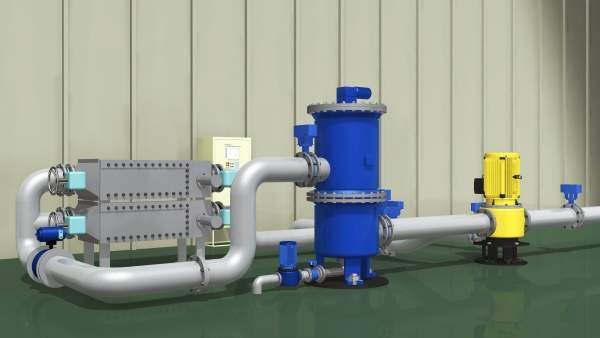 Enwa is agent for OceanGuard™ Ballast Water Management System.
Our systems are delivered worldwide, while our commissioning and training program ensures first class operation. We supply turnkey fresh water treatment solutions to some of the most demanding environments in the world. Our technology is both environmentally friendly and energy efficient.
Fresh water maker systems
Enwa develops and produces desalination units based on reverse osmosis (RO). The systems are used on ships, yachts, offshore vessels, drilling rigs and platforms throughout the world. Reverse Osmosis (RO) units from Enwa are also used in numerous industrial applications such as refineries and terminals.
Enwa desalination units are cost-effective and known for their reliability and user-friendliness. Our container-based solutions are robust and compact. We manufacture standard of the shelf units of up to 100m³/d, larger units upon request. To date, Enwa has delivered over 1,500 RO systems.
Ballast water management system
Enwa is an agent for OceanGuard™ Ballast Water Management System. OceanGuard™ Ballast Water Management System is researched and developed by Headway Technology Co., Ltd and Harbin Engineering University. It's unique structure and reasonable design stabilise vessels during the drainage of ballast water, and poses no threat to marine life in surrounding waters, thus protecting the marine ecological environment.