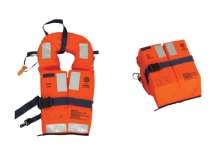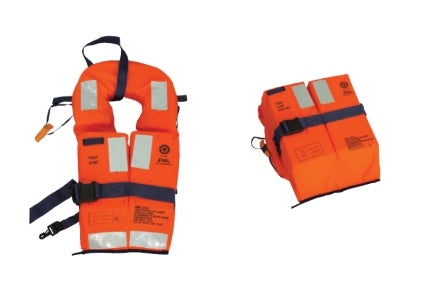 SOLAS 74, LSA CODE, 96/98/EC IMO MSC 81(70), MSC.200(80) & MSC.207(81) Lifejackets
EVAL's SOLAS compliant lifejackets come complete with retro-reflective tapes, an approved whistle and two belt positions for lifejacket light installation (in front or on the side).
The lifejackets also come equipped with a belt, ending at a plastic hook so that the person wearing it can strap it together around them.
EVAL's lifejackets are constructed in accordance to international regulations, IMO MSC.200(80) & MSC.207(81), and are approved by Russian Maritime Register of Shipping.
The foldable lifejackets are an excellent solution for boats and ships that have a lack of storage space. It can be easily stored under seats (Code 2010*).