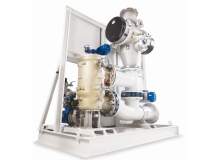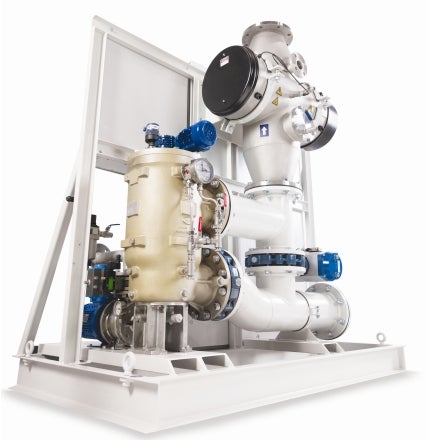 The Hyde GUARDIAN Gold™ Ballast Water Treatment System (BWTS) is an IMO type-approved ballast water management solution offering the smallest footprint on the market for easy installation. This economical shipboard treatment inactivates aquatic organisms and controls sediment in ballast water, as required by existing and pending regulations.
The Hyde GUARDIAN Gold BWTS combines auto-backflushing filtration followed by reliable ultraviolet (UV) disinfection in a robust, automatic, chemical-free process. UV treatment performance is unaffected by water salinity or temperature and does not produce hazardous byproducts or increase corrosion risk.
Advantages of the Hyde GUARDIAN Gold BWTS include:
Reduced power requirements
Continuous and increased flow to ballast tanks
Improved ballast time
Ability to handle heavy organic and sediment loading
Corrosion-free construction materials
One-touch external data log access
GPS interface
Expanded modes of one-touch operation
The Hyde GUARDIAN Gold BWTS is suitable for a broad range of treatment requirements based on our many years of experience and can be retrofitted in-situ to existing vessels or installed in newbuilds with no downtime.
With more than ten years of shipboard operating experience (aboard the "Coral Princess") and as the first system accepted into USCG STEP, Hyde Marine has sold more than 320 systems for all vessel types and sizes. It also has the longest history and most experience with retrofit projects and installations.