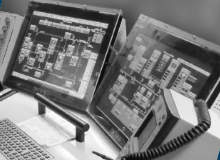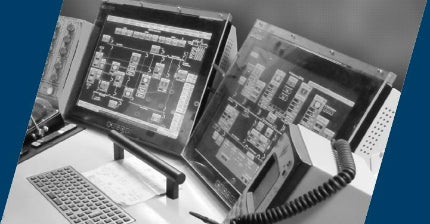 Northrop Grumman Sperry Marine has more than three decades of experience in system integration and navigation with machinery control and integrated platform management solutions.
We provide both highly survivable distributed machinery control systems (MCAS) for commercial vessels such as yachts, ferries and cruise ships and defence vessels such as fast patrol vessels, offshore patrol vessels, and coastguard.
Sophisticated control system solution: reduce space, weight and cabling
The Integrated Platform Management Systems (IPMS) is a sophisticated control system solution for naval vessels such as frigates, aircraft carriers and submarines. Our IPMS incorporates propulsion, electrical, HVAC, auxiliary and damage control systems into one integrated solution.
The integration of the system also eliminates standalone third party control equipment reducing space, weight and cabling and providing increased supportability through commonality.
Key benefits of the integrated platform management system:
Flexible modular design
Reduce cost with condition based maintenance
Commercial-off-the-shelf (COTS) based solutions
Quick response and complete awareness with high-definition displays
Integrated turnkey solutions
Cost-effective with high levels of automation
Pioneer in integrated platform management systems
Northrop Grumman Sperry Marine is a pioneer in delivering commercial-off-the-shelf (COTS) integrated platform management systems into the defence market place, using advanced computer-based technology to control and monitor platform machinery and on-board systems.
It comprises sensors, actuators, remote terminal units and real-time data processing for information display and control operations from multifunction consoles.