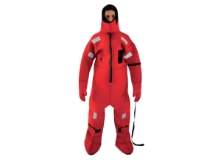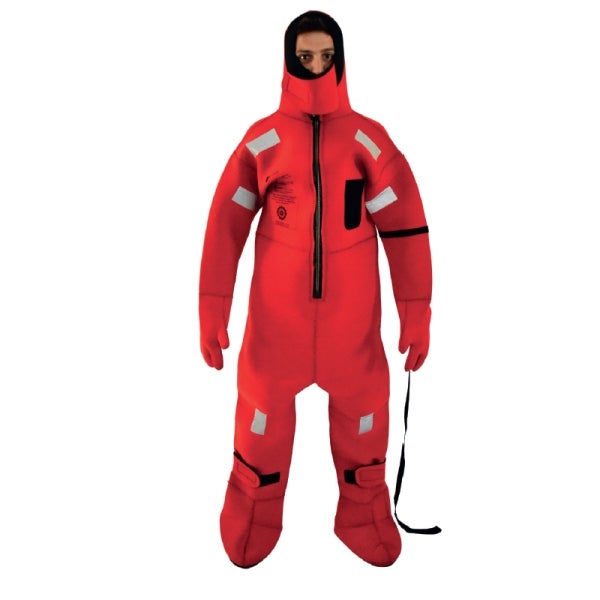 The PROTEUS immersion suit is designed for general commercial use and protects against hypothermia inside water.
The immersion suit is made of neoprene material with glued and blind-stitched seams for total waterproof protection. It is also equipped with a waterproof zipper, watertight hood, whistle, reflective tapes, neoprene pocket and fingered neoprene gloves.
The suit can be put on easily and does not obstruct the user's freedom of movement.
The PROTEUS insulated immersion suit is approved according to SOLAS LSA CODE MSC 81/70.
Available in three sizes: child, adult universal and adult xlarge (Code: 4851*).