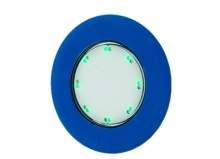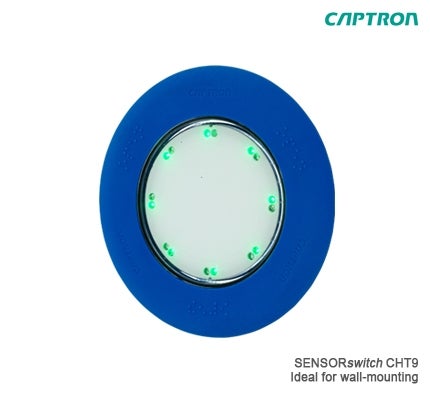 SENSORswicth CHT9 for adhesive mounting on metal or glass
The capacitive switch of the CHT9 series is designed for mounting on glass or metal surfaces and offers a particular degree of flexibility. The self-adhesive foil allows the switch to be attached without additional boreholes. An outlet, Ø 69-72 mm, is simply provided for connection purposes.
The feedback is carried out either optically via 16 LEDs, tactilely through vibration and / or acoustically through a signal tone. Braille and relief arrows can also be attached for people who are visually impaired. More than 100 million switching cycles in the SENSORswitches guarantee an extremely long service life.
SENSORswitch CHT9-G for maximum hygiene requirements
The hygienically designed CHT9-G made of hardened safety glass meets the high-requirements of the medical and food sector. The combination of the SENSORswitch CHT9-G, the AH9 stainless-steel bracket and its silicone-seal, attain maximum hygiene results.