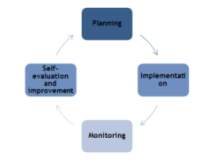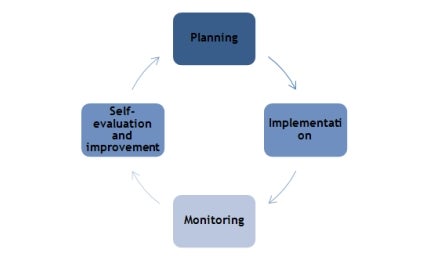 Ship Energy Efficiency Management Plans (SEEMP) recently became a vital component for all vessels. In accordance with IMO rules and regulations (MEPC.1/Circ.683), all existing vessels must have a SEEMP available onboard.
SEEMP is based on the applicable ISO 14001 (environment management) and ISO 50001 (energy management) standards. SEEMP must not be another 'paper', but a tool for ship energy optimisation, making it an ideal opportunity to cut fuel costs by increasing the energy efficiency of the ship.
An initial energy audit must be conducted to pinpoint energy saving actions, which are proposed in a report with their respective techno-economic characterisations, resulting in a step-by-step implementation, making it possible to foresee the reductions in costs and emissions.
IMO rules and regulations stated that SEEMP must be implemented throughout all fleets by the beginning of 2013. Charterers and other organisations are pushing towards specific recommendations and EEOI will become an indicative index for existing vessels.
The audit and subsequent implementation of SEEMP must be completed quickly, efficiently and smoothly. This means it should be carried out by specialised marine engineers.
Training is also required, in order to pass knowledge on to the crew, giving them the awareness required to operate a successful energy optimisation programme.