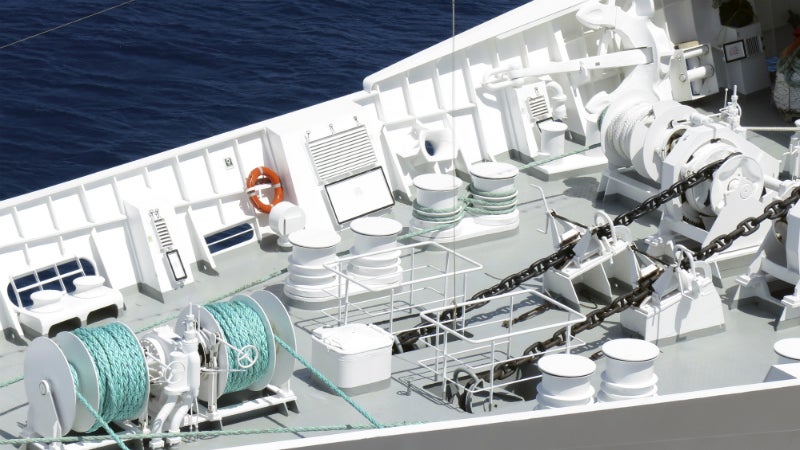 TENMAT self-lubricating FEROFORM and RAILKO composite marine bearings can be used to replace metallic bearings.
The company's bearings are approved by major classification societies, survive the harshest environments and provide long life and excellent performance in safety-critical applications.
TENMAT materials are suitable for use in:
Lifeboat release bearings
Davit, sheave and winch bushes
Stern and stinger rollers bushes
Anchor chain guide bushes
Cylinder rod end bushes
Hatch cover pads
Cutter head bearings
FPSO turret slide pads
FPSO riser, turret and mooring pads
TENMAT materials are capable of providing a maintenance-free solution when dry or lubricated with water, oil or grease.
Benefits include:
Non-metallic: No galvanic corrosion
Self-lubricating
High resistance to wear and abrasion
Does not cause seizure
Excellent stability: low water swell and thermal expansion
Maintenance and grease-free
Low stick slip
Accepts misalignment
Building on great successes in 2016, TENMAT is preparing a strong finish to the calendar...