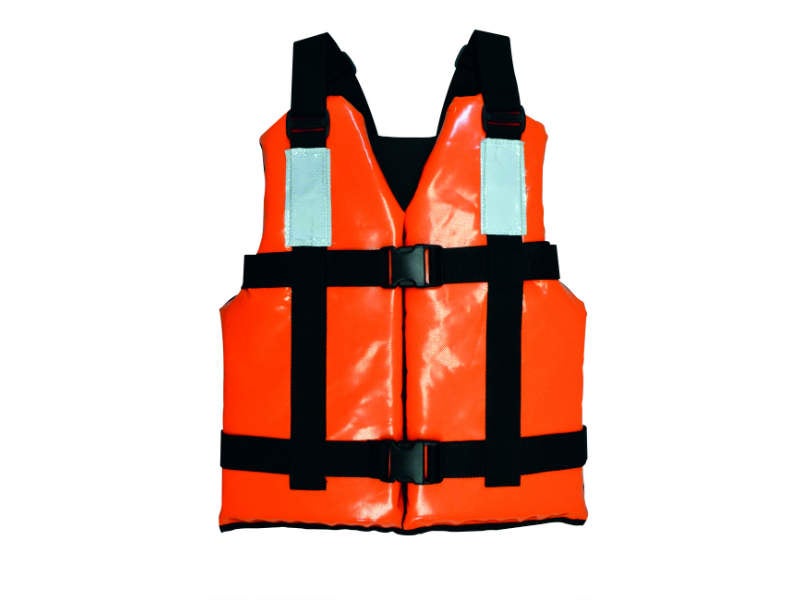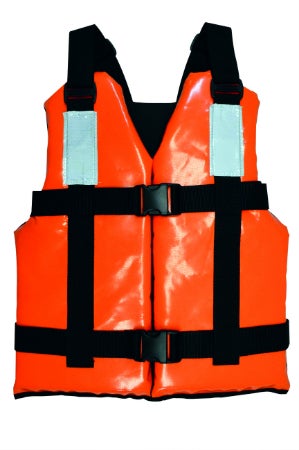 Work Vest 50N is a special lightweight buoyancy aid cleverly designed to allow free movement of arms, offering excellent mobility. The vest is strongly secured on the user's body since it is equipped with two adjustable waist belts, with buckles, and adjustable shoulder straps for a comfortable and tight fit.
The vest is equipped with a special wipe-clean PVC outer cover fabric and a lighter polyester inside fabric. It is UV / mould / oil resistant and highly visible due to its glossy orange colour and SOLAS retro-reflective tapes. The internal PE foam offers a buoyancy of 64N, which is much higher than the minimum requirement of the ISO standards.
Eval's Work Vest 50N is approved according to Personal Protective Equipment Directive 89 / 686 / EEC and latest European standards for buoyancy aids EN ISO 12402-5. All materials used in the construction of the vest have been thoroughly tested and approved according to EN ISO 12402-7 standard. The CE-approved product is available in one universal adult size.