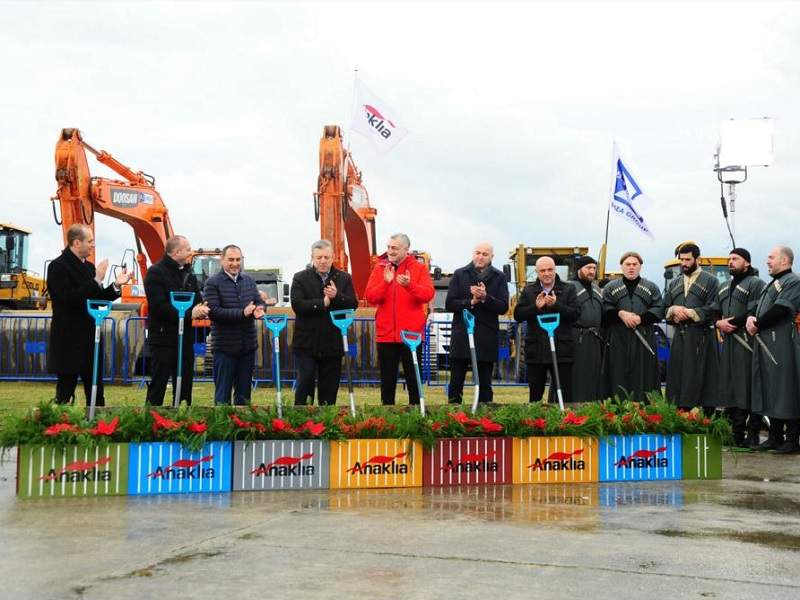 Anaklia deepsea port, the first deepwater container port in Georgia, is being developed by Anaklia Development Consortium (ADC).
ADC is an international consortium comprising TBC Holding, Conti International, SSA Marine, Wondernet Express and G-Star.
The new port will enhance Georgia's port infrastructure while reducing the cost of trading and improving economic opportunities regionally and domestically.
ADC aims to create a world-class port complex for Georgia and position it as a vital point of trade to and from Central Asia, as well as to serve the New Silk Road trade between China and Europe.
Ground-breaking ceremony of the new deepsea port was held in December 2017 and first phase of the project is scheduled for completion in 2021.
Anaklia deep sea port details
The deepsea port is being developed on 340ha of land at Anaklia on the Black Sea coast of Georgia. The port will have the capacity to handle 100 million tons (Mt) of container, dry-bulk and liquid-bulk cargo upon becoming fully operational in 2062. It will have a depth of 16m, which allows for berthing vessels with the capacity of up to 10,000 twenty-foot equivalent units (TEUs).
SSA Marine will be the operator of the new container terminal at the Anaklia deepsea port. The Government of Georgia and ADC signed the investment agreement with a concession period of 52 years to develop the port under build-operate-transfer (BOT) model.
Anaklia deepsea port development phases
The Anaklia deepsea port will be developed in nine phases, with a total investment of $2.5bn.
Phase one will include construction of Northern Breakwater, dredging of the one-way access channel and turning circle, development of a two-berth container terminal and dry bulk facility, as well as building a berth for marine services / coast guard and major neighbourhood infrastructure connections.
"Construction works of the new port include dredging of the port's maritime area, turning basin and access channel with a depth of up to 16m."
A storage area will be provided behind the quay wall, rail and truck facilities. It will deliver the capacity to handle 900,000TEUs and 1.5Mt of dry bulk cargo.
Scheduled to begin in 2027, phase two will include the construction of an additional berth and supporting container yard for the container terminal. It will also add a container capacity of 470,000TEUs and 2Mt of dry bulk.
Phase three will increase the container terminal capacity to 2.06 million TUEs by adding two container berths by 2036.
A liquid bulk terminal with one jetty will be built within the Southern Breakwater during the phase four. The terminal will offer a handling capacity of 6Mt.
Phases five to nine will involve the construction of two breakwaters and a main quay wall with seven berths.
Anaklia deep sea port construction
Construction works of the new port include dredging of the port's maritime area, turning basin and access channel with a depth of up to 16m. An estimated 15Mm³ of sand will be dredged, which will later be used on the shore to supplement the terminal area.
An estimated 1.3Mt of rock and concrete will be used to construct a 1.6km-long breakwater and 625m-long quay wall with multi-functional capabilities.
Other facilities such as paved container yard port operations, customs and associated buildings will be built across an area of 110ha.
Contractors involved
Black Sea Group was awarded the contract to carry out preliminary land works in an area of 110ha in late-2017.
ZPMC signed an agreement with ADC to invest $50m in the development of the new port.