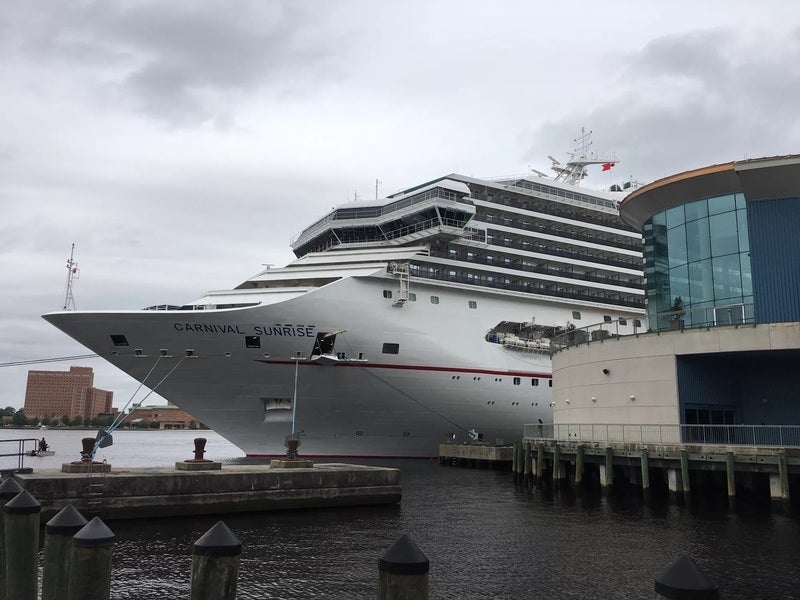 Carnival Sunrise embarked on her inaugural voyage from Norfolk, Virginia, in April 2019. Credit: Carnival Corporation.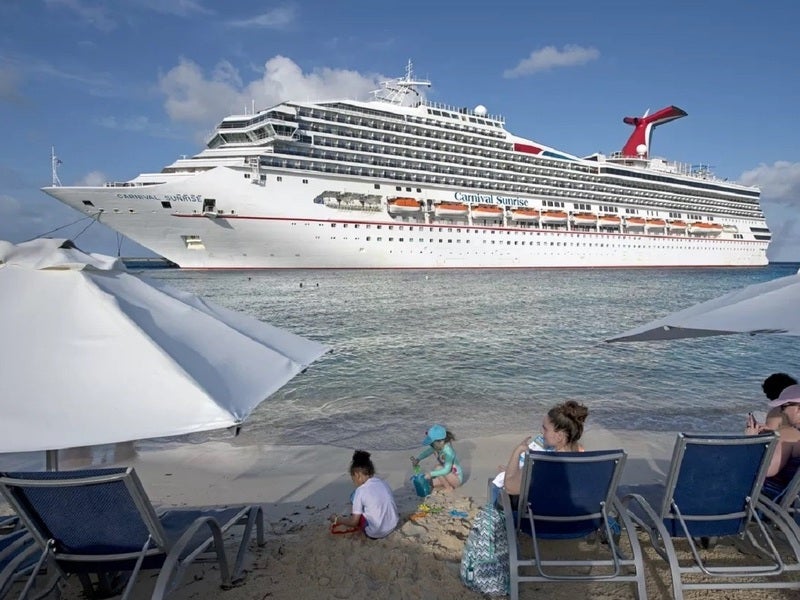 Carnival Sunrise underwent a $200m makeover in Cadiz, Spain. Credit: Carnival Corporation.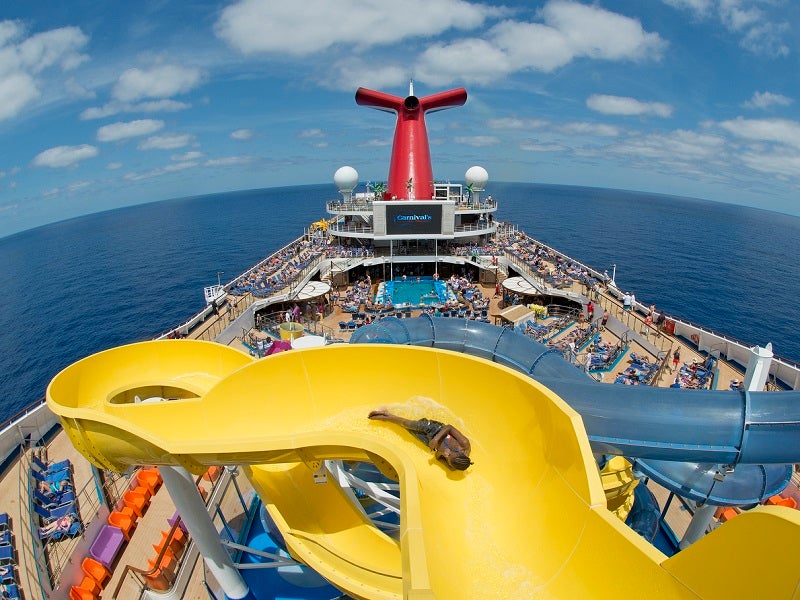 The cruise ship features a 61.8m-long AquaTunnel slide and a 64.6m-long Twister slide. Credit: Carnival Corporation.
Carnival Sunrise is in service with Carnival Cruise Lines, a brand of Carnival Corporation. Originally built as Carnival Triumph in 1999, the cruise ship was renamed Carnival Sunrise in 2019 upon completion of a $200m bow-to-stern renovation in Cadiz, Spain.
The dry dock makeover of the ship delivered improved food, beverage and entertainment facilities and updated all staterooms to provide improved activity choices.
Refurbishment of the cruise ship commenced in March 2019 and was completed in April 2019. The cruise ship embarked on its maiden voyage from Norfolk's Decker Half Moone Cruise Center.
The inaugural season included four to 14-day voyages and covered destinations in the Caribbean, Bermuda, Bahamas, the Panama Canal, New England and Canada with the first four cruises from Norfolk.
By the end of October 2019, Carnival Sunrise arrived at Fort Lauderdale, Florida, for the launch of four- and five-day Caribbean and Bahamas cruises from Port Everglades.
Carnival Sunrise design and accommodation details
Carnival Sunrise retains most of the features of Carnival Triumph. It features two redesigned Captain's suites and modern interiors with bright and pastel colours.
The 272.1m-long ship has a beam of 35.3m and gross tonnage of 101,509t. It can accommodate 2,984 passengers and 1,108 crew members.
The accommodation categories on the cruise ship include balcony, aft-view extended balcony, premium balcony, premium vista balcony, junior suite, ocean suite, grand suite, extended balcony grand suite, and captain's suite.
Other accommodation options include ocean and interior view accommodation with scenic ocean and grand ocean view, and interior cabins with a picture window and porthole.
Deck layout of Carnival Sunrise
Carnival Sunrise has a total of 14 decks, which includes ten featuring passenger facilities.
Decks one, two, six, seven and eight feature only accommodation units, including balcony, ocean view, interior, ocean suite and aft view extended balcony suites.
Decks four and five comprise a forward restaurant, lobby, galley, guest services, atrium, gallery, and an aft restaurant.
Decks nine and ten feature a pool, spa, Carnival Seaside theatre, Carnival WaterWorks, and a bar.
Deck 11 or the Spa deck has a jogging track, skycourt, ropes course, sports square, and the Cloud 9 spa and salon.
Deck 12 or Sun deck features club, Camp Ocean and mini golf course, while Deck 14, named the Sky deck, is the uppermost deck accommodating Serenity adults-only lounge and an entrance for the water slide.
Dining facilities
Dining facilities on the Carnival Sunrise ship include Cucina del Capitano, JavaBlue Café, Fahrenheit 555 Steakhouse, The Chef's Table, Guy's Pig & Anchor Bar-B-Que Smokehouse, and Lido Marketplace.
Passengers can select from different bar venues, including RedFrog Pub, Piano Bar 88, Limelight Lounge and a multi-purpose lounge.
Entertainment facilities on board Carnival Sunrise
Carnival Sunrise offers both indoor and outdoor entertainment activities. The SportSquare is an open-area recreation complex with a basketball court, jogging track, table football, pool tables, and a nine-hole miniature golf course.
Carnival WaterWorks features a 61.8m-long AquaTunnel slide, a 64.6m-long Twister slide, and a 75gal PowerDrencher tipping bucket and children's area.
Serenity Adult-Only Retreat has chaise lounges, whirlpools and large parasols.
The Cloud 9 Spa features health and wellness centres, private treatment rooms, as well as cardio and weight-training equipment. It also features a warehouse, which has different video and arcade games for all age groups.
An on-board shopping area includes retail outlets featuring fine jewellery, watches and fragrances. It also houses Carnival's branded spaces such as Hip Fish and The Carnival Store.
Propulsion
The cruise ship is powered by a diesel-electric propulsion system integrating two Wärtsilä-Sulzer diesel engines coupled to a pair of controllable pitch propellers through two shafts.
The propulsion system enables the ship to cruise at a maximum speed of 21k.
Carnival Sunrise itineraries
The Carnival Sunrise cruise ship embarked on her seven-day inaugural voyage on 29 April 2019 from Half Moone Cruise Centre to Grand Turk and Freeport.
It then sailed on two five-day voyages to Nassau and Freeport, followed by three six-day voyages to Half Moon Cay, Nassau and Freeport.
The cruise ship then embarked upon four to 14-day voyages from New York. It also sailed on several longer voyages, including a ten-day exotic eastern Caribbean itinerary and a 14-day Carnival Journeys Panama Canal cruise.