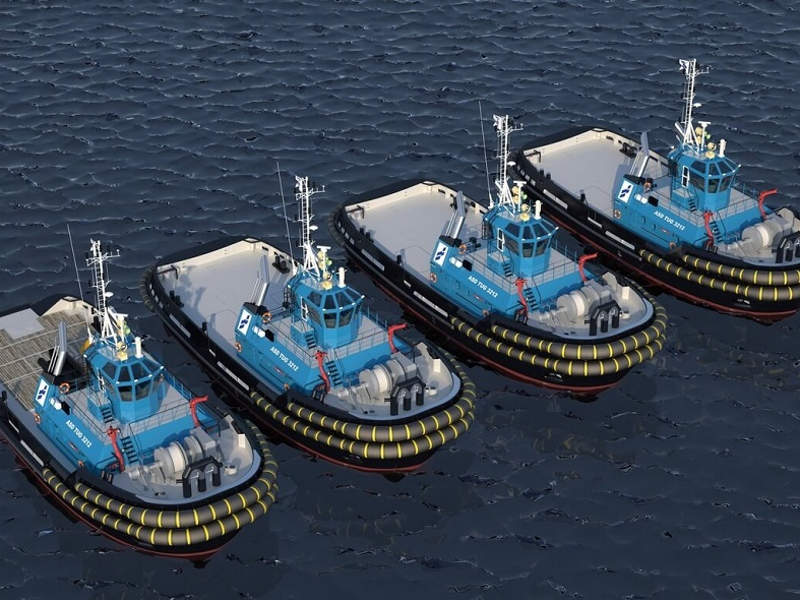 Damen ASD 3212 tug has a maximum bollard pull capacity of approximately 80t. Credit: Damen Shipyards Group.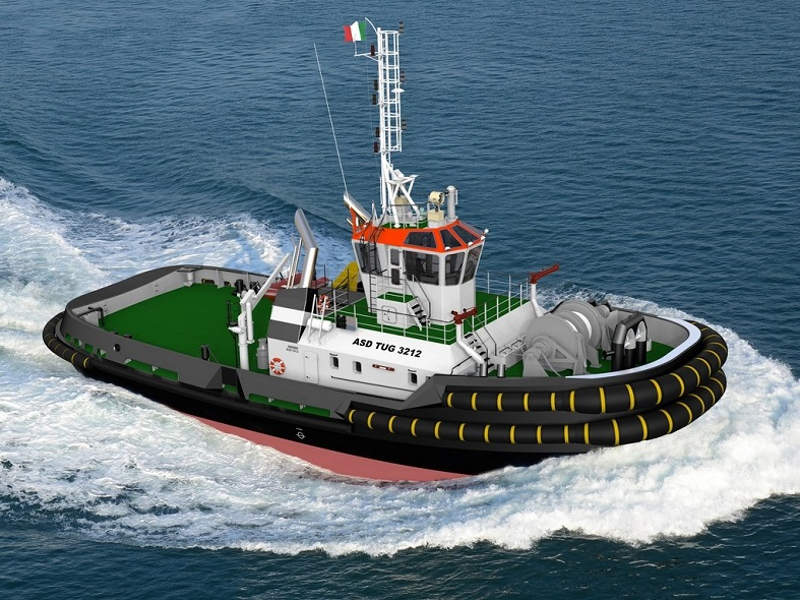 The azimuth stern drive (ASD) tug has a maximum speed of 14.3kt. Credit: Damen Shipyards Group.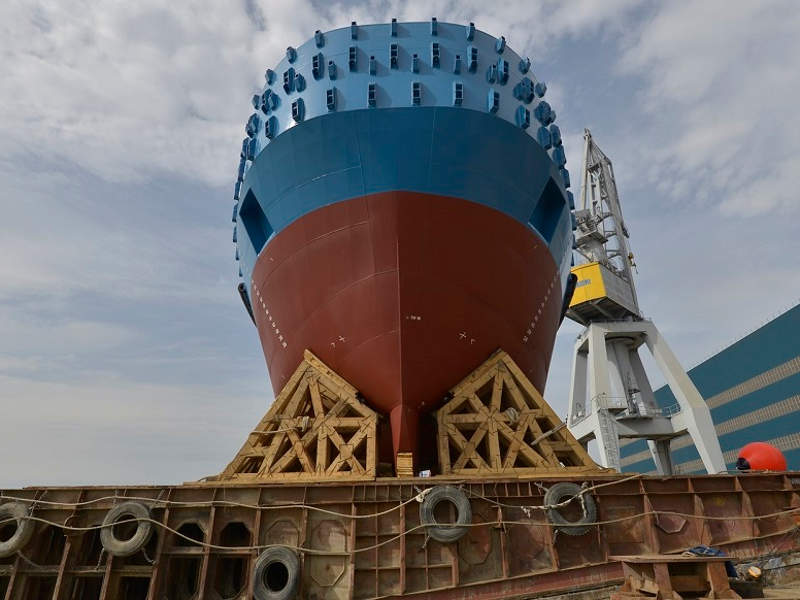 Damen ASD 3212 tug features a round bilge hull. Credit: Damen Shipyards Group.
The Damen ASD 3212 series of azimuth stern drive tugs are being built by Damen Shipyards Group in accordance with the requirements of push-pull, escorting, towing and fire-fighting operations.
Smit Lamnalco placed an order with Damen Shipyards Group for four Damen ASD 3212 tugs in November 2017.
Deliveries of the first two tugs are expected in June 2018, while the remaining two are scheduled to be delivered during the third quarter of 2018.
Fratelli Neri previously received an ASD 3212 tug from Damen in January 2016, while Svitzer was handed over two tugs in November 2015 and Multraship was delivered one unit in November 2016.
ASD 3212 tug design details
ASD 3212 tugs incorporate an innovative new hull form featuring a V-shaped forward section, slender bow and bilge keels.
The round bilge shape of the hull is designed to facilitate increased manoeuvrability.
"The ASD 3212 tug has an overall length of 32.7m, beam of 12.8m, depth of 5.3m, draft of 5.5m and displacement of approximately 800t."
The tug's state-of-the-art deckhouse features a user-friendly layout and offers all-round visibility.
Its compact wheelhouse is fitted with large, tinted windows to provide 360° views, while its foldable, remote-controlled mast enhances safety for crew members.
The ASD 3212 tug has an overall length of 32.7m, beam of 12.8m, depth of 5.3m, draft of 5.5m and displacement of approximately 800t.
The vessel has been assigned with an Environmental Class notation.
Deck equipment
The main deck is equipped with two 495kg Pool high-holding power anchors, while its second layer features a hydraulically driven double-drum winch with a load pull capacity of 38t at 12m per minute.
An electrically driven capstan is also included on the main deck.
Additionally, the deck is fitted with a Heila HLRM 20-3S crane, Mampaey SWL 100t-aft towing hook and a hydraulically driven single drum winch with spooling device and warping head.
The onboard fire-fighting systems include a firefighting pump, two water Fi-Fi monitors and two foam fire-suppression monitors.
Navigation and communications of ASD 3212 tug
The boat's onboard navigation equipment includes two Furuno FAR-2117 radars, a Kotter type magnetic compass, Furuno SC-50 satellite compass, Robertson AP-70 autopilo and Furuno GP-150 GPS.
Additionally, the vessel is equipped with a Furuno FA-150 AIS, Furuno DS-80 speed log and Furuno FE-800 echosounder.
The communications are supported by two Sailor Compact 6222 VHF radios, two Jotron Tron TR-20 VHF handheld radios, a Motorola DM4401 VHF system and two Motorola DP4401 DP UHF handheld radios.
A Jotron Tron-40S emergency position-indicating radio beacon (EPIRB) and two Furuno Felcom 18 Inmarsat stations are also included.
Accommodation facilities
Damen's ASD 3212 tug boat can accommodate a maximum crew of ten personnel in six large, air-conditioned cabins, which are fitted out with double-walled panelling to comply with the latest regulations.
The cabins feature box spring mattresses, artificial leather sofas and chairs, curtains for windows and berths, drawers and lockers, information screens, televisions, radios and computer systems.
The accommodation units are also provided with additional linen, dry food and a freezer unit.
Additional facilities include a galley, mess room and a laundry.
The accommodation facilities are compliant with the IMO and MLC 2006 standards for crew accommodation and comfort.
Propulsion of Damen 3212 azimuth stern drive tug
The tug is powered by two Caterpillar 3516C HD+ TA/D main engines driving two Rolls Royce US 255-P30 azimuth thrusters, which are fitted with fixed-pitch (FP) propellers.
Each engine is able to provide power levels of of 5,050bkW at 1,800rpm.
The auxiliary equipment on-board the tug includes two Caterpillar C6.6 TA generators and two Sterling AKHA 610 bilge pumps, as well as Sterling AKHA 5101 and AOHA 3101 fuel pumps.
The ASD 3212 tug is fitted with the Praxis Mega monitoring and control system, which allows the crew to observe and control the main propulsion and auxiliary equipment, electric systems and tank capacities.
Its propulsion system offers a forward bollard pull of approximately 80t and maximum speed of 14.3k.