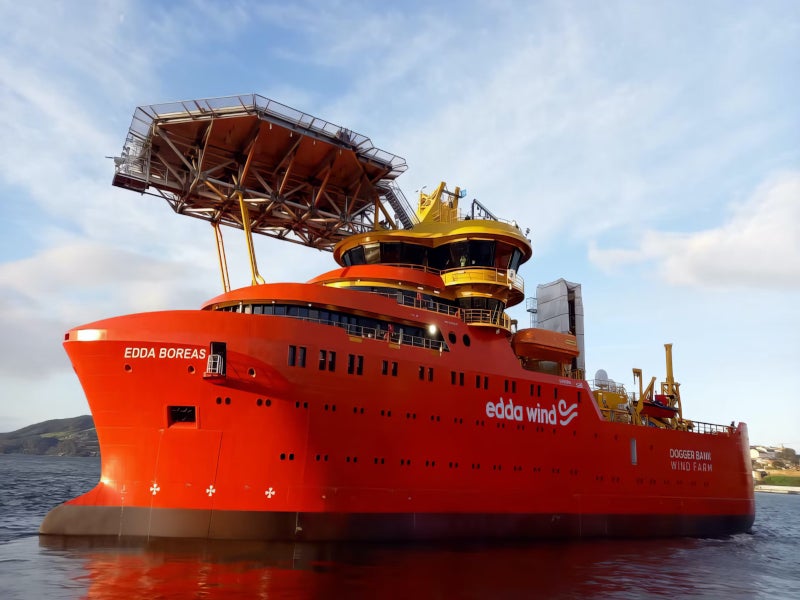 Edda Boreas is a commissioning service operation vessel (CSOV). Credit: Edda Wind ASA.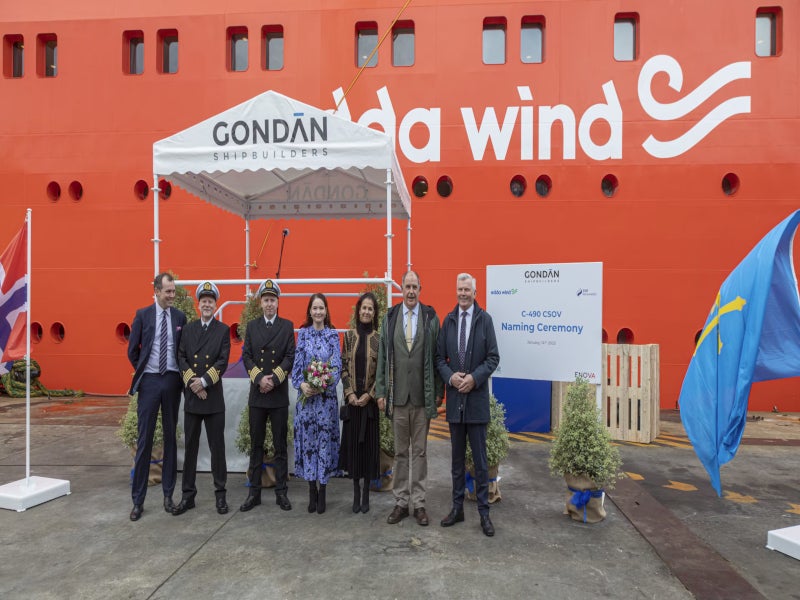 The naming ceremony of Edda Boreas was held in January 2023. Credit: Edda Wind ASA.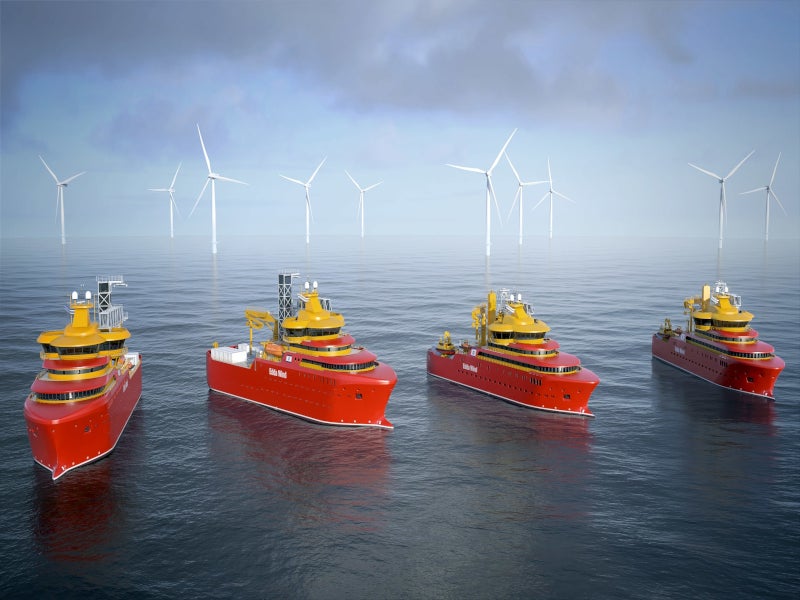 Edda Boreas is the second CSOV delivered to Edda Wind. © Voith GmbH & Co. KGaA.
Edda Boreas is a commissioning service operation vessel (CSOV) that can be used for performing commissioning and maintenance work at offshore wind farms.
The vessel is owned by Edda Wind, a Norway-based offshore wind service company. It will be managed by Østensjø Rederi, a maritime services provider.
The naming ceremony of Edda Boreas was held in January 2023, following which the vessel underwent a sea trials programme at the Port of Gijon. Construction of the vessel was supported by funding from Enova SF, a Norwegian state-owned enterprise.
Edda Boreas was delivered in February 2023 becoming the second CSOV to be delivered to Edda Wind. The first CSOV, Edda Breeze, was delivered in May 2022.
The hydrogen-powered CSOV will commence three-year commissioning work at the 3.6GW Dogger Bank wind farm in May 2023.
Design and features of Edda Boreas
Edda Boreas is built on the Salt 0217 design, which is an environment-friendly design that significantly reduces greenhouse gas emissions. The design is based on a liquid organic hydrogen carrier (LOHC) concept, which enables the safe use of hydrogen as a fuel and supports zero-emission operations in the future.
Edda Boreas is 88.3m long with a moulded breadth of 19.7m, moulded depth of 6.6m and a draught of 5.3m. It has a gross tonnage of 7,022gt.
The vessel can sail at a maximum speed of 10.5 knots and has an endurance of 30 days. It has a fuel tank capacity of 791m³ and a ballast tank capacity of 1,543.8m³.
The vessel can accommodate 120 people, including 97 technicians and 23 crew members. It features four single executive cabins, 48 single cabins and 34 double cabins. Other onboard facilities include four offices, two meeting rooms, a sick bay, a welfare gym, a game room, a library, two TV areas, and one conference room, among others.
The ship has an outside deck area of 470m² and an inside deck area of 400m³. Additionally, it has a deck cargo capacity of 5t/m².
Deck equipment
The Colibri 3D motion-compensated crane installed on the vessel has an arm length of 33.5m and a lifting capacity of 5t. The crane uses a unique anti-sway technology and is specially designed for long service in the harsh conditions of the North Sea. The Colibri crane is fully integrated with the gangway operation to enhance operational efficiency.
The vessel is also equipped with Palfinger's 12m crane and a 10m crane, both with a 1t lifting capacity.
On-deck walk-to-work (W2W) system features Horizon V4 active motion compensated gangway with a maximum range of 28m for crew transfer. The W2W system also features an elevator with a capacity to accommodate 26 members.
Propulsion of the Edda Boreas
Edda Boreas is equipped with three CAT3512E main engines, which provide a rated power output of 1,770kW each at 900-1,800rpm. The engines are specifically designed to meet the Tier 4 Final engine standards.
The propulsion system also features two Voith Schneider eVSP propellers, which each have a rated power output of 1,800kW. The cycloidal propellers are directly integrated with an electric motor (PM motor), which delivers high torque, quick response without the use of gears and minimal noise emissions.
Furthermore, the propulsion system is equipped with three Brunvoll Fixed Pitch thrusters, each with a rated electric output of 1,300kW, to support fuel-efficient propulsion. The propulsion system is supported by two independent battery banks.
Contractors involved
Spain-based shipbuilding company Gondan Shipbuilders was engaged to build the Edda Boreas vessel.
Salt Ship Design, a ship design company based in Norway, was selected by Edda Wind to design the vessel.
Germany-based technology company Voith supplied the electric propellers.
US-based engineering services provider MacGregor supplied the 3D motion crane and active motion gangway under a contract signed in May 2022.