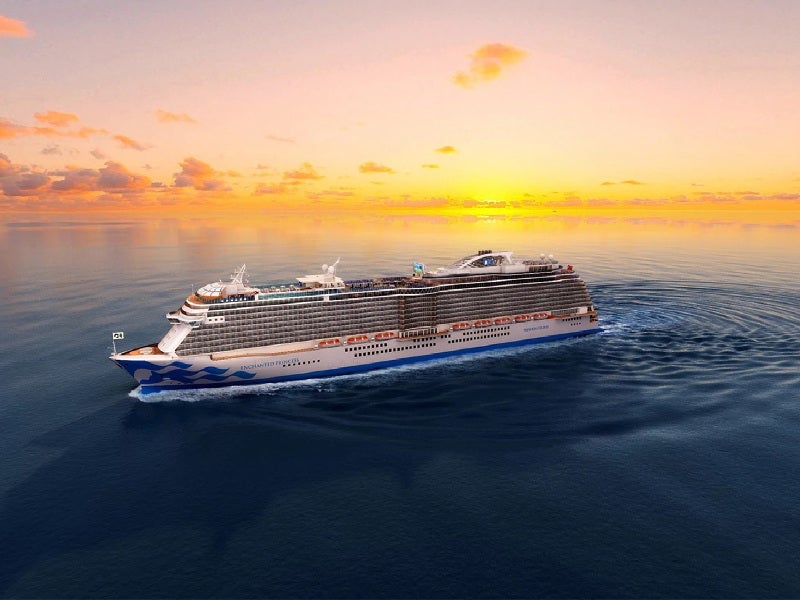 Enchanted Princess cruise ship will carry up to 3,660 passengers. Credit: Princess Cruises.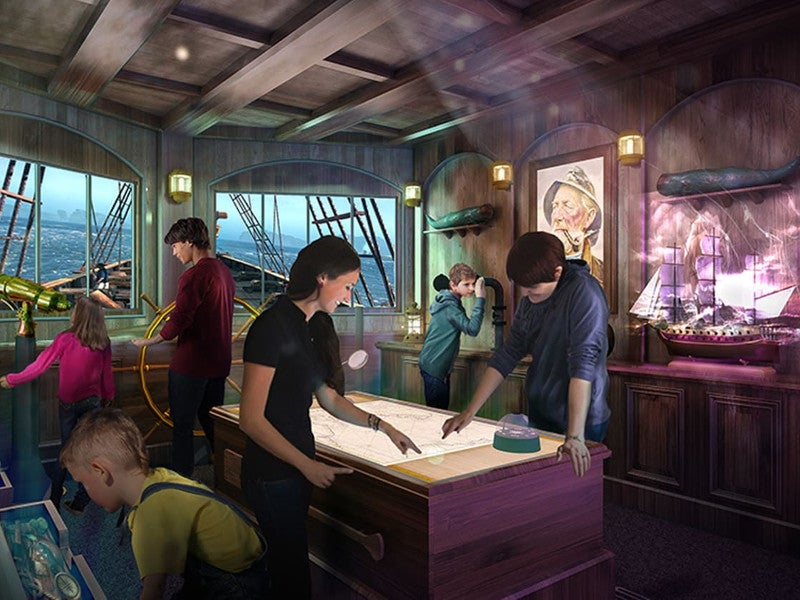 The Enchanted Princess cruise ship will feature first of its kind, digitally enhanced Escape Room. Credit: Princess Cruises.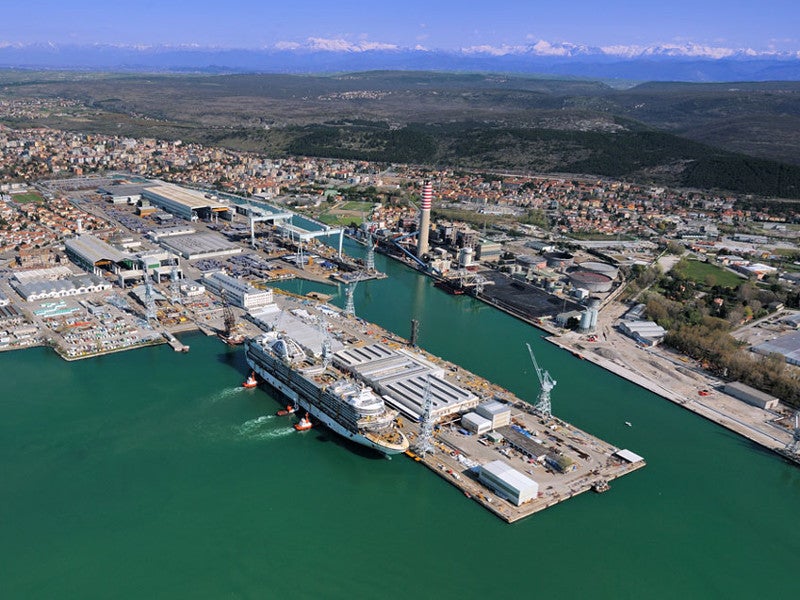 Enchanted Princess cruise ship is being built by Fincantieri. Credit: Fincantieri S.p.A.
A global premium cruise line, Princess Cruise Lines, is set to launch its premier cruise ship, named Enchanted Princess, in 2020.
Enchanted Princess is the cruise line's fifth Royal-class ship. The keel-laying ceremony was held in Fincantieri Monfalcone shipyard in February 2019.
The shipyard completed the 143,700t cruise ship in August 2019 and it is set to make its debut in the Mediterranean waters in June 2020. Princess Cruise Lines plans to launch its sixth Royal-Class vessel Discovery Princess in 2021.
Enchanted Princess cruise ship features
The Enchanted Princess is a sister ship to four Royal-class cruise ships, namely Regal Princess, Sky Princess, Royal Princess, and Majestic Princess.
Decks one to three of Enchanted Princess will be entirely reserved for the crew while deck four, the Gala Deck, features a medical centre, a water shuttle and wheelchair-accessible panoramic lifts. Decks five to seven have public areas but do not feature staterooms
"The Enchanted Princess features a Wakeview pool on the aft decks and a sanctuary with updated, private cabanas."
The eighth deck, known as the Emerald Deck, houses interior and balcony staterooms, suites, and mini-suites. Deck nine, the Dolphin Deck, includes balcony and interior staterooms, as well as suites. Staterooms will also be included on Lido Deck, Marina Deck, Riveria Deck, Aloha Deck, Baja Deck and Sky Deck.
Other prominent features of the ship include a 24-hour buffet, round-the-clock room service, a jogging track and a sports court.
In total, the vessel can accommodate 3,660 passengers and 1,346 crew members.
Staterooms on board Enchanted Princess
Enchanted Princess' staterooms are designed with floor-to-ceiling windows. Each interior and balcony cabin is furnished with either a queen or twin beds, a refrigerator, a flat-panel television, a private bathroom with a shower, a hairdryer and other bath amenities.
Suites feature a balcony, a sofa bed and a seating area, a complimentary mini-bar setup, a spacious closet, and a private bathroom with tub and separate shower.
The cruise ship also houses two Sky Suites, featuring large private balconies. The suites will offer a 270° panoramic view of the surroundings.
Dining and entertainment facilities
The Enchanted Princess offers traditional and casual dining options, as well as speciality restaurants with menus reflecting regional flavours from across the world.
Restaurants on board the ship will include Sabatini's Italian Trattoria, Crown Grill, Chef's Table Lumiere and The Salty Dog Gastropub, the latter allowing guests to watch sports and enjoy food prepared by Ernesto Burger.
The Princess Live! And Café is a live performance venue with art deco design featuring a range of food and drinks.
Ultimate Balcony Dining will be a private dining room with a scenic view and a speciality menu. Additional dining and entertainment venues on the ship will include an over-the-ocean glass, an Italian-inspired Piazza, Seawalk, and Broadway-caliber performance shows in the Princess Theatre.
Phantom Bridge will combine physical and digital elements to create an immersive escape room. Supported by MediascapeTM Room, a gaming and show-control system, Phantom Bridge will offer a real-world gaming experience.
The Enchanted Princess will also feature a puppet show, Inspired Silliness by Jim Henson.
Enchanted Princess cruise ship itineraries
Enchanted Princess will embark upon her maiden voyage and join the fleet of Royal class in June 2020. The nine-day European Explorer inaugural voyage from Rome (Civitavecchia) to Southampton will cover five ports.
The ship will then sail on 14-day and 21-day trips from Rome, along with Mediterranean, Caribbean, and European voyages.