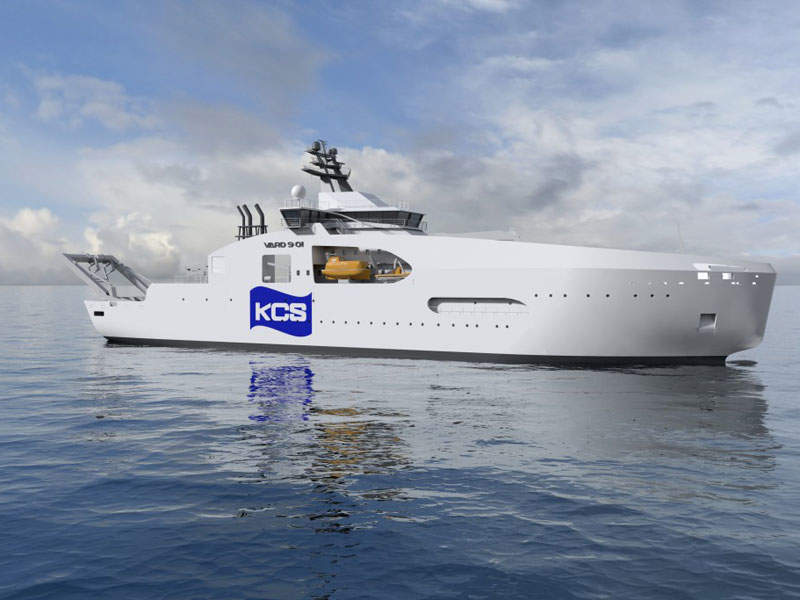 A graphical image of the KCS's new cable-laying vessel. Credit: Anconav.ro.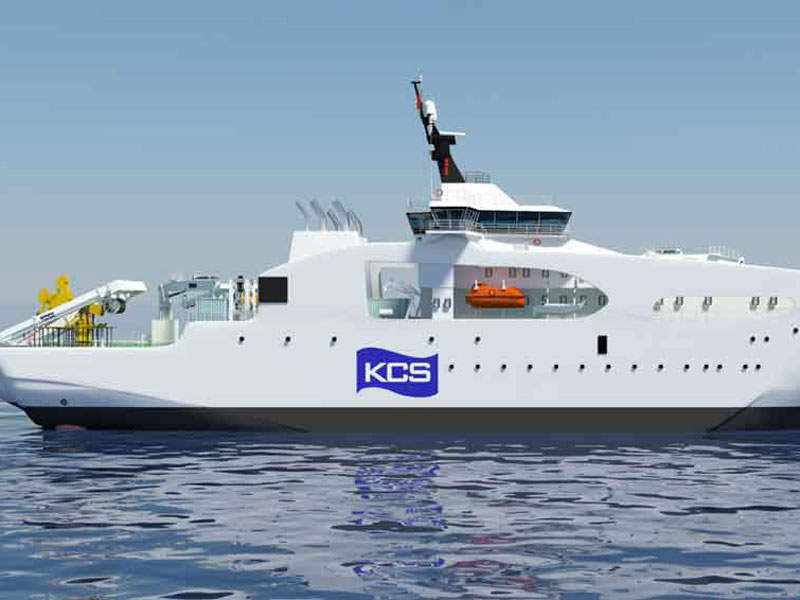 The cable-laying vessel is based on the VARD 9 01 design. Credit: Colombo Dockyard.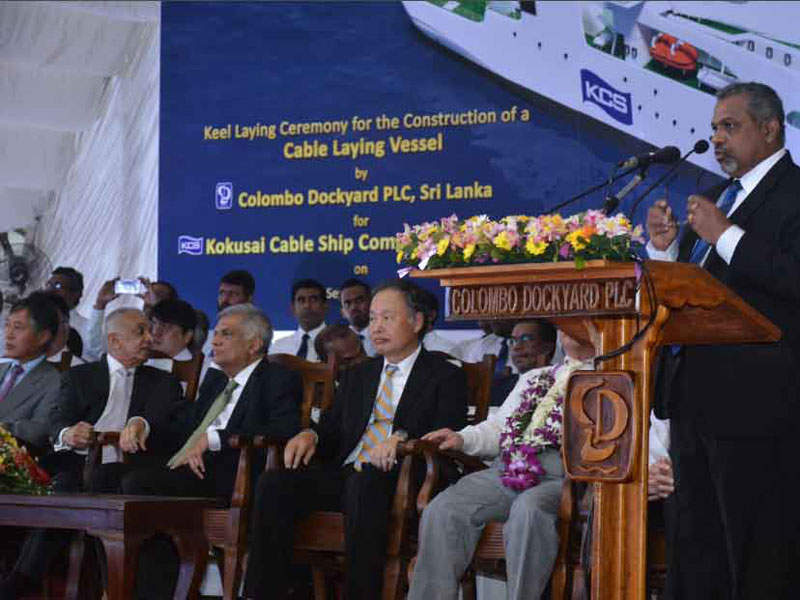 The keel for the new cable-laying vessel was laid in September 2017. Credit: Colombo Dockyard.
Colombo Dockyard is constructing a new cable-laying vessel for Kokusai Cable Ship (KCS) under a shipbuilding contract signed in April 2017. The vessel is intended to meet the requirements of the power cable installation market.
Vard Design was awarded the ship design contract by Colombo Dockyard for KCS's new cable-laying vessel in September 2017.
Ship Design Group was subcontracted by Vard Design to provide design and production information services for the hull and superstructure, piping and machinery systems, deck systems, electrical, navigation and communication systems of the new vessel.
The keel-laying ceremony of the vessel was held in Colombo in September 2017. The ship is scheduled to be delivered in 2019.
Design and features of KCS' new cable-laying vessel
Based on the VARD 9 01 design, the new vessel is designed to offer superior sea-keeping and station-keeping capabilities. It is being built in compliance with Class NK rules and regulations, as well as meet the regulatory requirements of the Japanese government.
The ship will be fitted with passive roll reduction tanks to reduce the rolling. Its low-resistance hull lines will further ensure an optimal combination of speed and low fuel consumption. The eco-friendly vessel will feature waste storage solutions, water ballast treatment, and eco-subsea coating.
The vessel will have an overall length of 111.3m, breadth of 21.5m, depth of 8.80m and a maximum load-laying draught of 7.1m. The deadweight carrying capacity of the ship will be 5,300t.
Deck equipment and systems
The vessel will be equipped with state-of-the-art equipment and systems to conduct subsea missions and cable installation, and repair works of optical cables and power cables. The cable-carrying capacity of the vessel will be 5,000t.
"The ship will have a bollard pull of 80t and will be equipped with a dynamic positioning (DP) class II capability for high-manoeuvrability."
The forward tank will be fitted with a carousel system integrating a spooling arm for the handling of power cables. The carousel will have a holding capacity of 2,000t. Other deck equipment will include an A-frame, a winch, a knuckle-boom crane and a provision crane. The vessel will also carry a work boat and a fast rescue craft.
A remotely operated vehicle (ROV) will be provided aboard the vessel to enable unmanned underwater trenching operations. The ROV can be fitted with manipulators and tools, as well as sensors to support subsea missions.
Accommodation aboard the vessel
The ship will offer accommodation for 80 personnel in 70 single and five double-bed cabins. Each cabin will offer direct access to a private toilet housing a shower, water closet and a wash basin.
Propulsion of KCS cable-layer
The diesel-electric propulsion system of the vessel will integrate four CAT 4 generator sets, which develop a maximum power output of 2,250kW each. The vessel will also be equipped with two azimuth thrusters and three bow thrusters.
Power generated by the three generators will be sufficient to meet the highest propulsion power demands of the vessel, resulting in high-reliability during operations. The vessel can transit at economic speed using only two engines to optimise fuel consumption.
The ship will have a bollard pull of 80t and will be equipped with a dynamic positioning (DP) class II capability for high-manoeuvrability.
The cable-layer will sail at an average cruising speed of 14.5k and attain a maximum range of 10,000nm. The endurance of the vessel is expected to be 45 days.