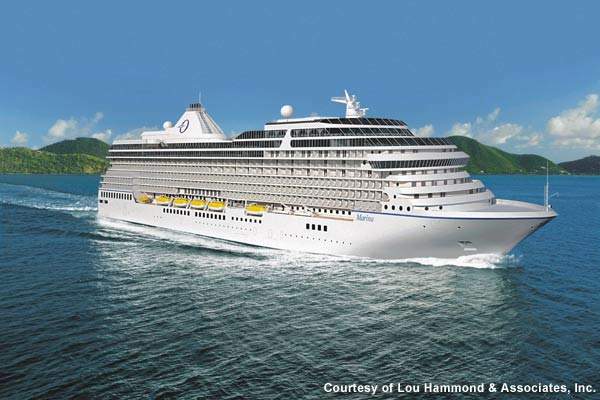 An artist's impression of Oceania Cruises' 65,000t Marina cruise ship.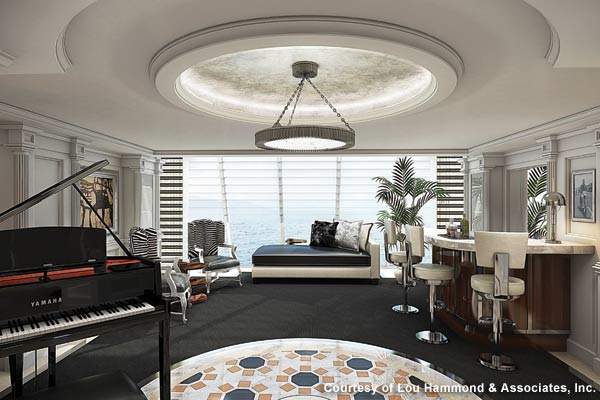 The elegant foyer of the Marina Owner's suites.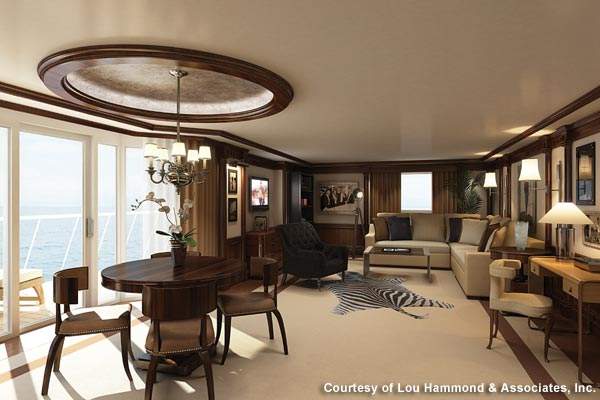 Marina Owner's Suite living / dining area. Designed by Yran & Storbraaten Architecture and Interior Design, the ship features fine interior furnishings.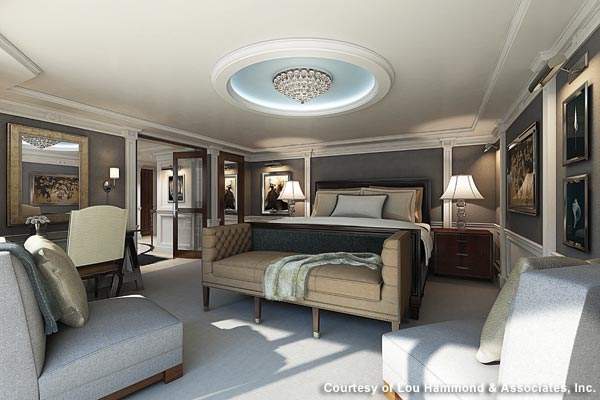 Features of a Marina Owner's Suites Master Bedroom include a king-size bed and a walk-in closet.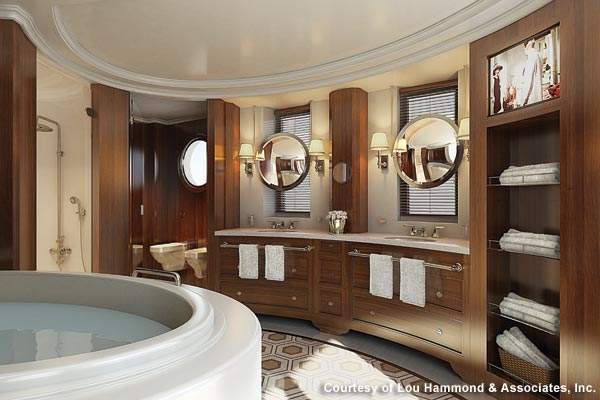 Each stateroom has a marble and granite-clad bathroom with Jacuzzis.
Marina is one of two Oceania-class cruise ships being built by Fincantieri for the US-based cruise line operator Oceania Cruises. It was launched in February 2010 for delivery by the end of the year. The ship will enter service in January 2011.
The vessel's keel was laid in March 2009 at Sestri Ponente shipyard, in Genoa, Italy. Marina is a mid-size luxury cruise ship, larger than the existing Regatta-class ships in the Oceania Cruises fleet, which includes Regatta, Insignia and Nautica. The ship features six restaurants and a range of bars and lounges.
Marina began operations with a 13-day maiden voyage from Barcelona, Spain, to Miami, USA, on 22 January 2011. Following the maiden voyage, the ship departed from Miami to San Francisco on an 18-day voyage in February 2011.
Marina design
Designed by Yran & Storbraaten Architecture and Interior Design, the ship features fine interior furnishings and incorporates signature public spaces such as Martinis, Horizons, The Patio and the Grand Staircase.
The 15-deck ship has an overall length of 239m, a moulded breadth of 32.2m and a draught of 7.3m. Its gross tonnage is 66,000t and it will sail at a maximum speed of 20kts.
Marina has 629 passenger cabins and can accommodate 1,250 guests and 800 crew members.
Onboard accommodation
"Marina was launched in February 2010 and entered service in January 2011."
Marina offers a range of staterooms including suites, concierge-level veranda, veranda staterooms, ocean-view staterooms and inside staterooms.
Suites feature a large living room and private dining area, a marble and granite-clad bathroom, walk-in closet, a spacious bedroom with a king-size bed, a private fitness room and two Jacuzzis. Each stateroom has an oversized bathroom, a refrigerated mini-bar, vanity desk, breakfast table and a queen-size bed or two twin beds.
Dining facilities
Marina has nine restaurants: Grand Dining Room, Jacques, Red Ginger, Polo Grill, Toscana, Terrace Café, Waves, Privée and La Reserve. Red Ginger is a modern Asian restaurant, which offers cuisines of Southeast Asia.
Other restaurants offer European-inspired continental cuisines and a range of dishes for breakfast and lunch. Six of the restaurants onboard are available on open-seating option and the remaining require reservation.
Entertainment facilities
The cruise ship features lounges, boutiques, a casino, pools, entertainment venues and education areas. Bars and lounges include the Martinis, Barista, Grand Bar, Casino Bar, Waves Bar, Marina Lounge, Horizons and La Reserve.
"Marina can accommodate 1,250 guests and 800 crew members."
The Horizons lounge on deck 15 hosts magic and comedy shows, and offers an orchestra, dancing area and a convivial bar. Guests are offered cooking classes at the Bon Appétit Culinary Centre while courses on arts and crafts are available at Artist Loft.
The ship has a large heated freshwater pool and three whirlpool spas. The library on deck 14 features over 2,000 books and periodicals.
An activities court and fitness track is located on decks 16 and 15, respectively. Other facilities include a boardroom, an internet centre and a fitness centre.
Spa club
The Marina features a Canyon Ranch SpaClub. It offers acupuncture massages, ayurvedic body massages, body treatments, body wraps, facials and tanning treatments.
"The propulsion system generates a total electric power output of 110kW."
The spa has 16 massage and body treatment rooms, a gymnasium, a weight room, a juice bar, locker rooms, a thalassotherapy pool, two whirlpools and a thermal suite.
Other facilities include an aromatic steam room, a beauty centre, a salon and a sundeck.
Fitness classes offered include yoga, aerobics and pilates.
Ship propulsion
The ship is equipped with a diesel electric propulsion system and is fitted with stabilisers. The engines drive two controllable pitch propellers. The system generates a total electric power output of 110kW.