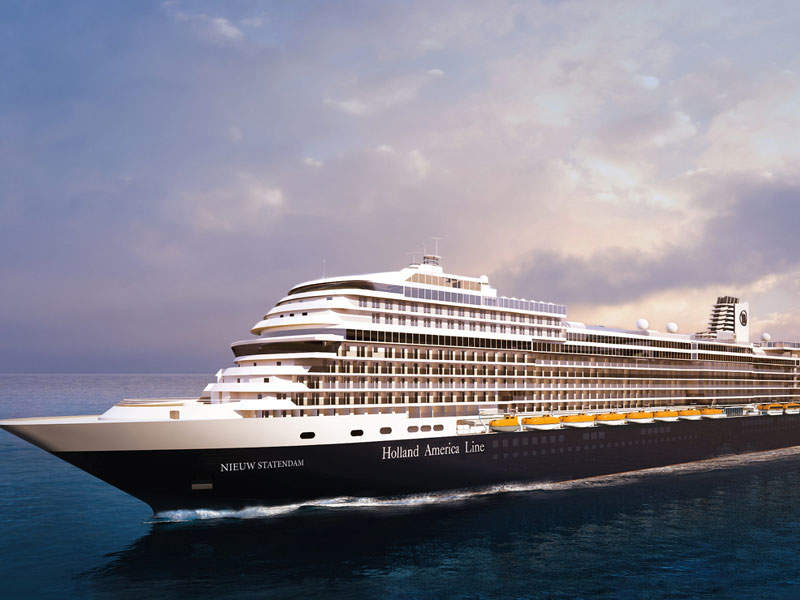 MS Nieuw Statendam has the capacity to carry 2,650 passengers. Image courtesy of Holland America Line.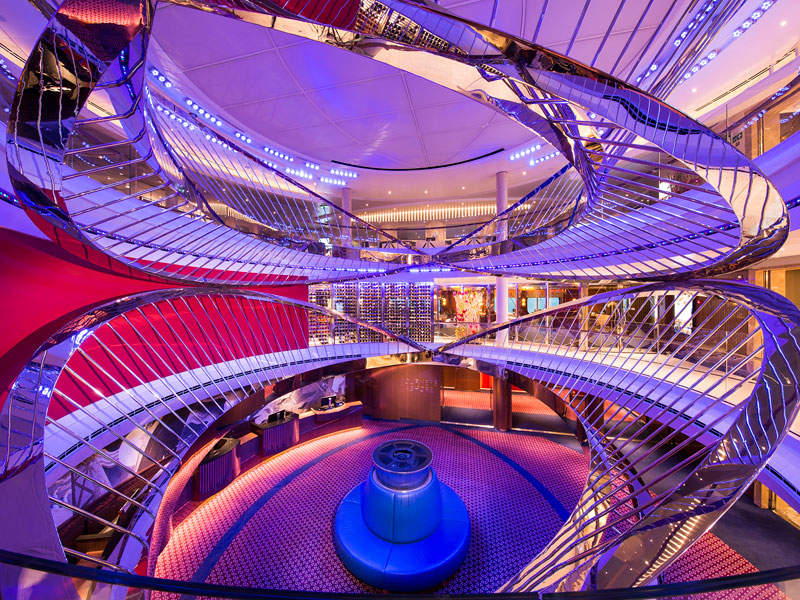 The central atrium of the cruise ship is three decks-high. Image courtesy of Holland America Line.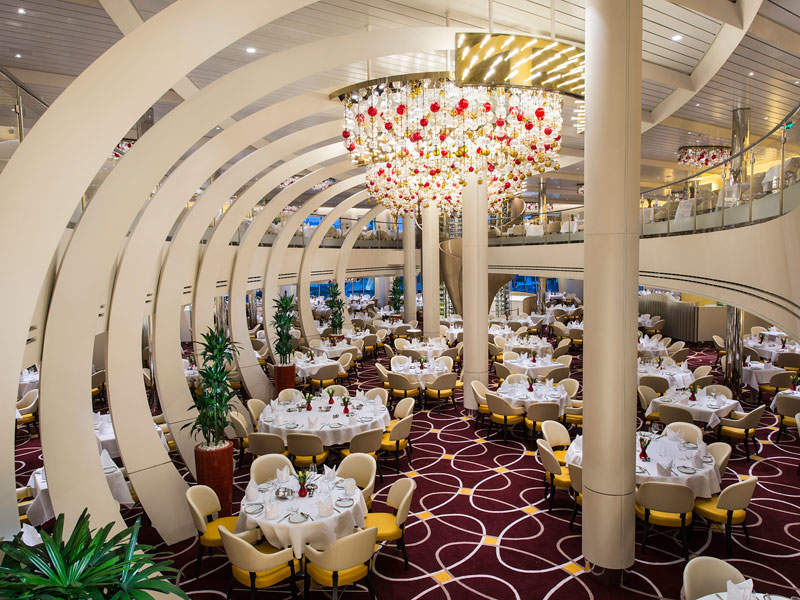 The dining venues aboard MS Nieuw Statendam offer a variety of dishes from burgers and fries, Pan-Asian flavours, and a menu of selections from classic favorites to vegetarian options. Image courtesy of Holland America Line.
MS Nieuw Statendam is Holland America Line's (HAL) second Pinnacle-class ship built by Fincantieri at Marghera shipyard, Italy. HAL is a brand owned by Carnival Corporation, one of the world's biggest cruise operators.
The 300m-long ship is Fincantieri's 16th vessel built for HAL, following her sister ship MS Koningsdam. The steel cutting ceremony of the ship was held in July 2016 and it was delivered in November 2018.
History of the Statendam cruise ships
Nieuw Statendam is the sixth ship to bear the name Statendam in HAL's history, with the first one launched in 1898.
The second and the third Statendam ships were built between the 1910s and 1920s. The fourth Statendam was launched in 1957, which departed on a 110-day world cruise marking the first of its kind for Holland America Line in January 1958.
The fifth ship was launched in 1993 and served the line until 2015 before being transferred to sister cruise line P&O Cruises Australia.
Nieuw Statendam cruise ship design details
With a gross registered tonnage (grt) of 99,902t, Nieuw Statendam has the capacity to accommodate 2,666 passengers in more than 1,377 cabins.
"Nieuw Statendam is the sixth ship to bear the name Statendam in HAL's history, with the first one launched in 1898."
The ship's interiors were created by hospitality designer Adam D Tihany and renowned ship architect Bjørn Storbraaten. Interiors feature all the elements of a Pinnacle-class design, including grand light-filled spaces, visual drama and interiors inspired by the fluid curves of musical instruments.
The design of many public areas on the ship was inspired by the architecture of music.
Staterooms on Nieuw Statendam
Nieuw Statendam features 12 decks offering Pinnacle, Neptune, Signature, and Vista suites along with Verandah, Family Ocean View, Ocean View, and Interior staterooms.
The central atrium is three decks high and is capped by a ceiling that serves as a backdrop for high-definition (HD) projections.
Pinnacle suite extends over 1,357ft² and consists of a bedroom with a king-size bed, an oversized whirlpool bath and shower and other facilities such as a dressing room and private veranda.
Neptune suite measures between 465ft² and 855ft², including the veranda, while the Signature suites range from 393ft² to 400ft².
Neptune and Signature suites feature two lower beds convertible into a king-size bed, a murphy bed, and a bathroom with dual-sink vanity. The Vista suites include two lower beds convertible into a queen-size bed along with facilities such as sitting area, private veranda and floor-to-ceiling windows.
Family ocean-view staterooms accommodate up to five people, and include single staterooms for solo travellers.
Dining aboard MS Nieuw Statendam
The Nieuw Statendam ship's dinner course is set by five world-class celebrity chefs, who will add inspired signature dishes to the menu.
Dining venues on the ship include the Pinnacle Grill, Canaletto, Tamarind, Rudi's Sel de Mer, Lido Market, Grand Dutch Café, and G Gelato.
Lido Pool offers a variety of burgers and fries, while the Tamarind serves a range of the Pan-Asian flavours. The main dining room offers menu selections ranging from classic favourites to vegetarian options, to dishes inspired by the regions that the ship visits.
Pinnacle grill offers refined and luxurious dining with dishes inspired by America's Pacific Northwest cuisines, complemented with boutique wines from the Pacific Northwest and other celebrated vineyards.
Entertainment facilities
Music Walk complex on the Nieuw Statendam cruise includes the Lincoln Centre Stage, Billboard Onboard and BB King's Blues Club.
The World Stage features a two-storey-high HD 270° LED screen.
Itineraries
Nieuw Statendam cruise ship departed from Civitavecchia in Rome, Italy, on a 14-day premiere transatlantic voyage to Fort Lauderdale, Florida, US, in December 2018. The ship then embarked upon its first Caribbean journey on a four-day trip to Half Moon Cay, Bahamas, and Key West, Florida.
It explored Caribbean beaches and skies with a round-trip from Fort Lauderdale in its inaugural season from December 2018 to April 2019.