Island Pride is an offshore support vessel ordered by Island Offshore. Image courtesy of Island Offshore.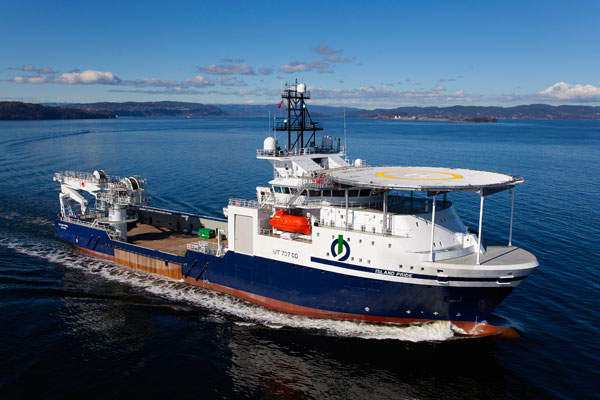 The vessel will perform subsea operations, ROV services and also act as an offshore supply vessel. Image courtesy of Island Offshore.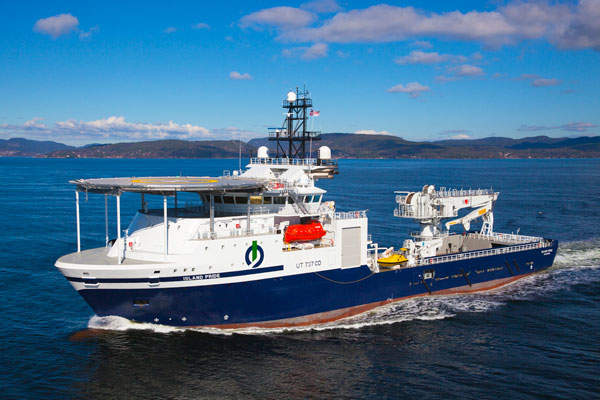 The contract to design, power and equip the vessel was awarded to Rolls-Royce. Image courtesy of VARD.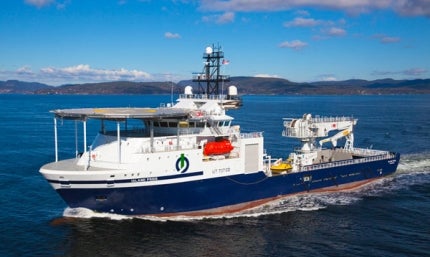 Island Pride is a new multi-functional subsea construction vessel built at VARD's (formerly known as STX OSV) shipyard in Brevik, Norway, for Island Offshore, who ordered the vessel in May 2013. The vessel, built at an estimated cost of NOK400m (approximately $67.28m), is designed for worldwide operations and was handed over to her owner in April 2014, following a naming ceremony in March 2014.
Island Pride is also outfitted for trenching work, crane work, survey work and inspection, maintenance and repair (IMR) works, as well as advanced subsea operations. The vessel is well equipped to perform specialised remote operate vehicle (ROV) services, and also substitute as an offshore supply vessel (OSV) for transporting cargo to and from offshore oil and gas platforms, and operate as a rescue and oil spill response vessel.
---
---
Mein Schiff 3 will be the first cruise liner of the 'feel-good fleet' being constructed by STX Finland at its Turku Shipyard.
---
In her first job, the new vessel will be chartered to Maersk Oil on a five-month contract to operate as a walk-to-work vessel.
Design and specifications
Island Pride is of Rolls-Royce type UT 737 CD design and has an overall length of 103.3m, width of 21m and deadweight of approximately 4,200t.
The main deck of the vessel covers an area of approximately 800m² and has a moon pool measuring 7m-long and 7m-wide. The vessel accommodates up to 90 people and has been built according to NOFO standards for oil spill response.
Island Pride received a number of Det Norske Veritas (DNV) 1A1 class notations including SF, E0, Supply Vessel Basic, DK(+), HL(+), LFL*, DYNPOS AUTR, CLEAN DESIGN, OILREC, ICE-C, NAUT OSV(A) HELDK, COMF-V(3) and SPS to operate in deepwater oil fields.
Equipment and features
The vessel is fitted with an active heave compensated (AHC) crane, supplied by National Oilwell Varco, with a safe working load (SWL) of 130t at 30m outreach.
"The vessel accommodates up to 90 people and has been built according to NOFO standards for oil spill response."
She is further equipped with two work class type remotely operated vehicles (WROVs) for constructing and servicing oil and gas wells on the sea bed, operating at a maximum water depth of 3,000m, assisted by auxiliary launch and recovery system (LARS).
The new build construction support vessel also features a 26.1m-diameter helicopter deck, capable of accommodating a Sikorsky S-92 helicopter.
Contractors and suppliers
Island Offshore contracted Rolls-Royce to design, power and equip the advanced offshore support vessel. PG Marine Group was contracted to deliver overall hydraulically driven liquid cargo handling systems, oil recovery functions, engine room, utility pumps and coolers.
Engine and propulsion
The vessel features a diesel electric propulsion system comprising four Rolls-Royce Marine Bergen engines driving two azipull propeller systems and two side thrusters. The thrusters work in tandem with a dynamic positioning system (DPS), enabling the vessel to maintain position while performing deep sea operations effectively and also assure high manoeuvrability.
The vessel is also fitted with a single Nordhavn Scania combined emergency and harbour genset GASI 16-06 M6461, which generates 500kVA of power at 60Hz and 1,800rpm.