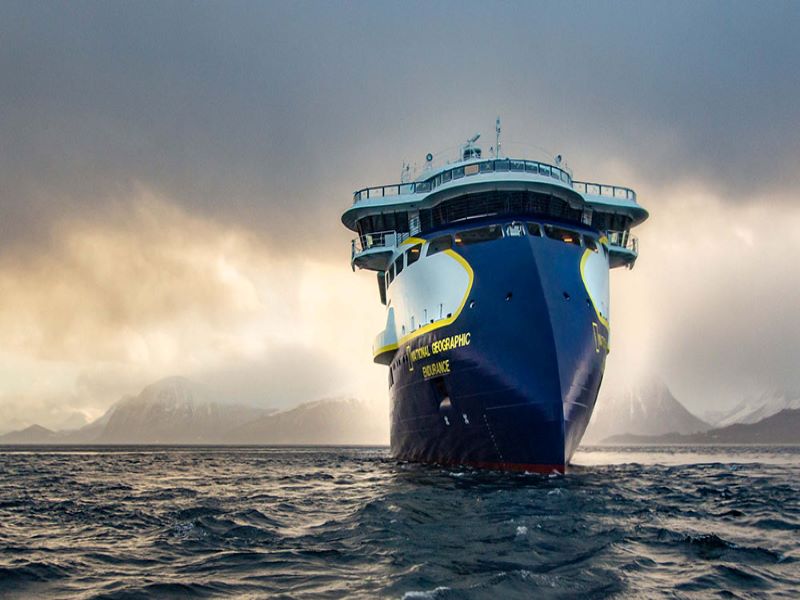 The National Geographic Endurance embarked on her maiden voyage in July 2021. Credit: Lindblad Expeditions.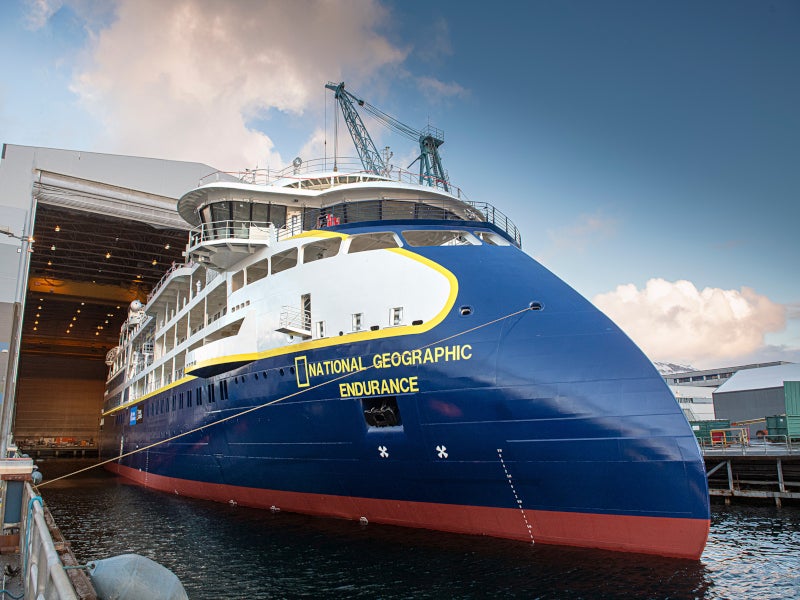 The vessel was constructed by Ulstein at its CRIST shipyard in Gdynia, Poland. Credit: Ulstein Group.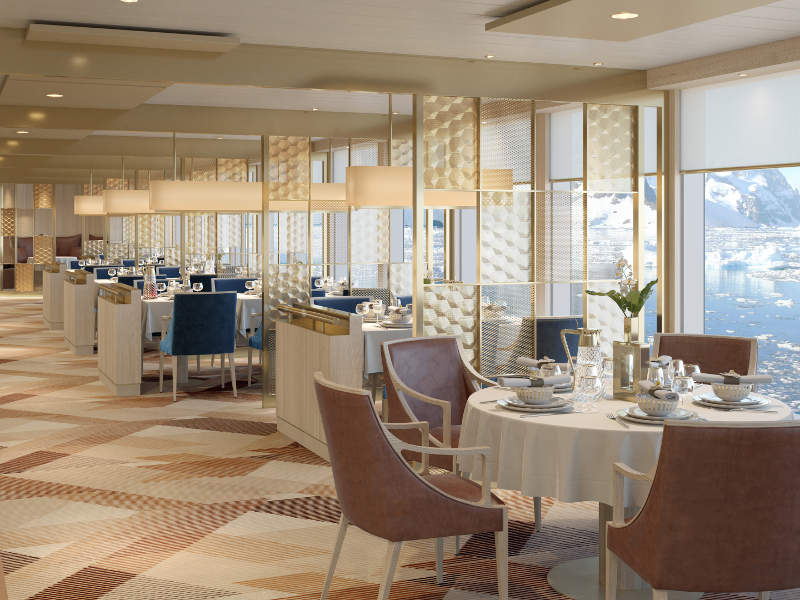 The ship will have multiple restaurants offering ocean views. Credit: Lindblad Expeditions - National Geographic.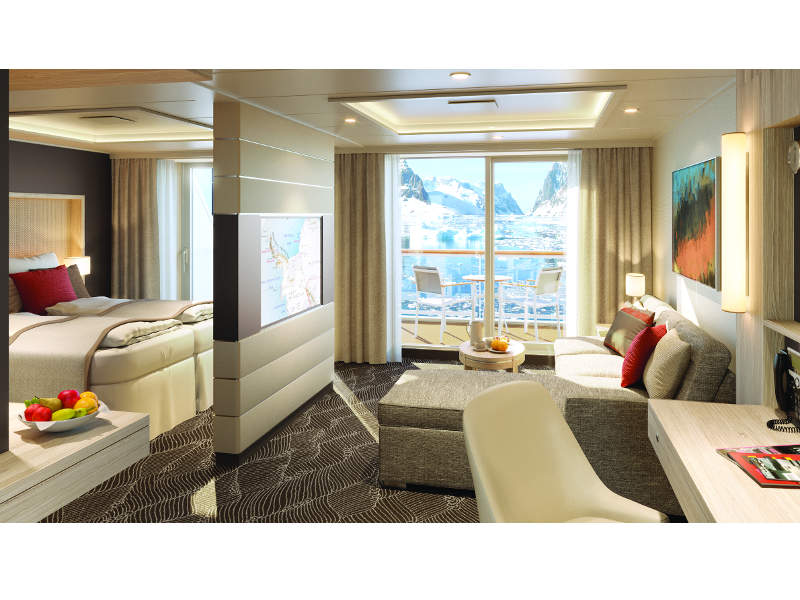 The polar expedition ship will feature 13 extra-large balcony suites with large windows. Credit: Lindblad Expeditions - National Geographic.
National Geographic Endurance is a new polar expedition cruise ship owned by Lindblad Expeditions – National Geographic.
The ice-class ship can navigate polar passages throughout the year, explore unchartered waters and offer a comfortable cruising experience for passengers.
The vessel was constructed by Ulstein Group at its CRIST shipyard in Gdynia, Poland. It is the world's most advanced polar expedition vessel.
An agreement was signed by Lindblad Expeditions and Ulstein for the construction of a new expedition vessel in November 2017.
First steel was cut for the ship in January 2018, and a ceremony for the keel-laying of the vessel was held in March 2018. The National Geographic Endurance completed her sea trials in February 2020 and was delivered in March of the same year.
The vessel embarked on her maiden voyage in July 2021 from Reykjavik, Iceland. The voyage was a 19-day inaugural round trip, covering destinations in Iceland and Greenland.
National Geographic Endurance design and feature
The vessel complies with the highest ice-class polar code PC5 Category A and is equipped with zero-speed stabilisers for improved passenger experience. It features luxurious interiors with fire and ice themes across the ship.
Ulstein's signature X-BOW is the ship's core feature, offering fuel efficiency and improved comfort when sailing through rough seas. It also reduces noise and vibrations on board the vessel.
The vessel has dry decks to ensure passenger safety, as the X-BOW lines split the wave energy without spraying water on the decks. It also enhances the experience of observing wildlife by providing optimal forward and straight down-the-side views.
Deck plan of the expedition vessel
National Geographic Endurance has a total of six passenger decks and more than 10,000ft² of glass windows and doors to create optimal viewing and photography conditions.
The expedition deck of the vessel offers zodiac boarding, a staff office, zodiac and kayak storage, and a mudroom. The main deck has a restaurant, galley and reception, while the doctor's office is on the foredeck.
The bridge deck features a gym, accommodation units and bridge platform. The lounge deck houses a bow observation deck and lounge area.
The main observation deck is on the uppermost deck and features a bistro, bar, treatment room, sauna and twin infinity whirlpool baths.
Accommodation details
National Geographic Endurance is able to accommodate 126 guests in its 69 outside-facing cabins and suites. The cabins are categorised into 13 extra-large balcony suites and 56 standard cabins, including 12 solo cabins that feature a small balcony.
Each solo cabin offers 40ft² of space, while the biggest stateroom on board, the Category 7 suite, measures 430ft².
All cabins are equipped with a seating area, barometer, digital tablet and light-up vanity mirror. Bathrooms are furnished with cosmetic products and a hairdryer.
Dining and entertainment facilities
The expedition vessel features a range of restaurants, including Two Seven Zero and C Green's, offering early breakfast, fresh salads and customised grilled selections for lunch and dinner.
Passengers can enjoy private dining at The Chef's Table, while the ship also offers daily high tea, hors d'oeuvres at Recap and outdoor barbecues.
National Geographic Endurance also offers a wide range of entertainment facilities, including a fleet of zodiacs, kayaks, snowshoes and cross-country skis as well as a remotely-operated vehicle with an underwater video camera and hydrophone for observing the polar marine world.
The vessel also provides an aerial remote-controlled camera and video microscope, televisions, and Wi-Fi connections as well as snorkelling gear and wetsuits for guests.
Passengers can have access to a full-time doctor, undersea specialist, National Geographic photographer, certified photo instructor and video chronicler.