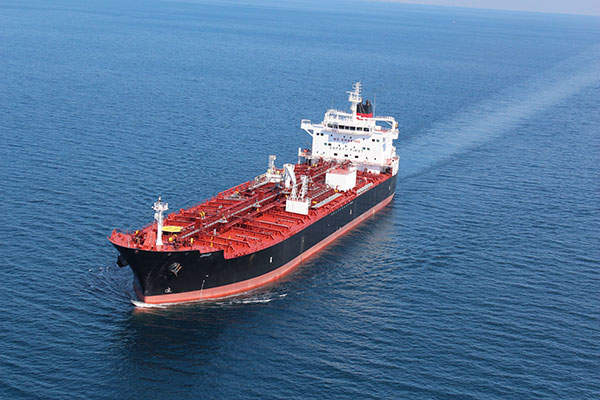 The four Jones Act product tankers are the first LNG-ready tankers approved by ABS. Photo courtesy of Crowley Maritime.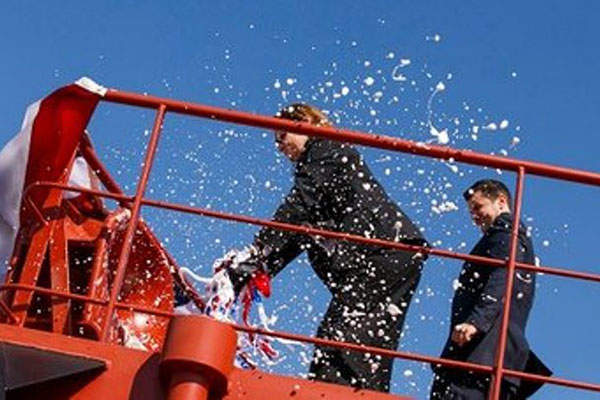 The first of the four tankers, Ohio was christened at Tampa cruise terminal. Photo courtesy of Crowley Maritime.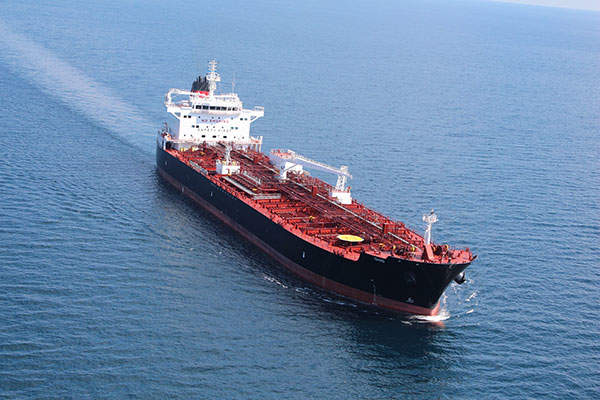 The new product tanker offers a service speed of 14.5k. Photo courtesy of Crowley Maritime.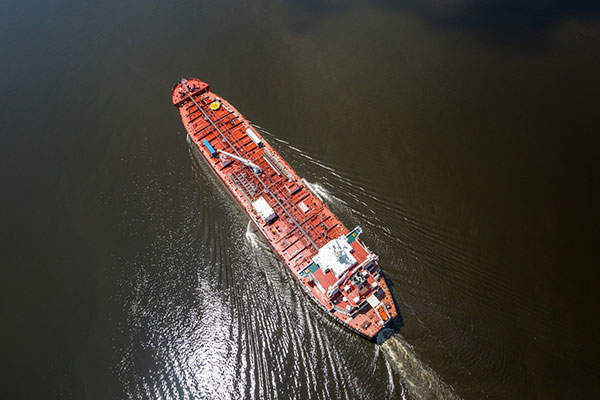 The other three vessels are scheduled for deliveries through 2016. Photo courtesy of Crowley Maritime.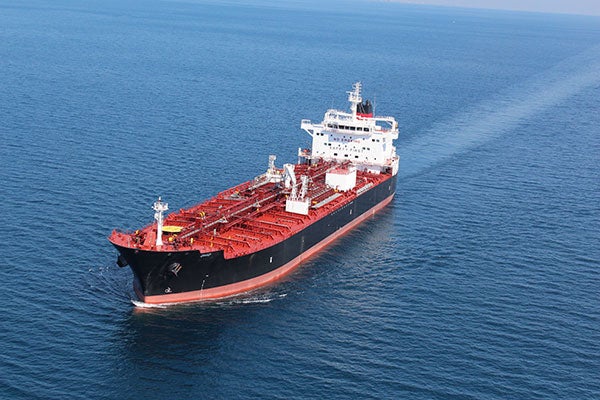 Ohio product tanker is the first of four new Jones Act product tankers built by Aker Philadelphia Shipyard (APSI), a wholly owned US subsidiary of Aker Philadelphia Shipyard, for Florida-based shipping company Crowley Maritime.
---
---
The APT ECO-Class product tankers are being constructed by General Dynamics NASSCO for American Petroleum Tankers (APT).
---
Ohio was delivered to its owner in October 2015 and its christening ceremony was held at Tampa Cruise terminal in Tampa, Florida, US, in November 2015. It is being used to carry crude oil or refined petroleum products for use in US coastwise trade.
The second product tanker, named Texas, was delivered to Crowley in December 2015 and entered service in February 2016. The third tanker, named Louisiana, was delivered in April 2016 and christened in May 2015. The fourth product tanker in the class, West Virginia, was delivered and christened in August 2016.
Development background of LNG-ready product tankers
In November 2013, Crowley Maritime formed a joint venture (JV) with APSI for the construction of four new product tankers to be delivered in 2015 and 2016. The $500m contract also includes the option of four additional product tankers with deliveries through 2017.
According to the contract and the requirements of Jones Act, Crowley was to own, operate and commercially manage the tankers. ASPI planned to invest approximately $115m for the first four vessels.
However, APSI sold out its interest in the JV to a subsidiary of Marathon Petroleum Corp. (MPC) in September 2015, for an enterprise value of $150m a vessel. APSI will continue to invest in the construction of four vessels, but will not manage the vessels post-delivery. It will receive a pre-tax gain of approximately $10m a vessel from the transaction. The buyout will occur at the time of the delivery of each vessel.
Construction of the product tankers
The steel-cutting ceremony of Ohio was held in January 2014, marking the start of construction, while the keel laying took place in September 2014. Keel laying for the second vessel and construction of the fourth vessel were carried out during two consecutive days in December 2014, while the keel for the last vessel was laid in September 2015.
The construction management services for the four vessels were provided by Crowley's subsidiary Jensen Maritime, a naval architecture and marine engineering firm based in Seattle.
Design details of the next-generation product tankers
Ohio and its sister vessels are designed based on the proven design concepts by Hyundai Mipo Dockyards (HMD), one of the world's biggest shipbuilding companies. The design incorporates a variety of fuel-efficiency features, flexible cargo capability and the latest regulatory requirements.
"It is being used to carry crude oil or refined petroleum products for use in US coastwise trade."
The tanker measures 183m-long, 32.2m-wide and 19.1m-deep. It has a design draft of 11m, scantling draft of 13.3m and deadweight of approximately 51,500t. It also comprises a service speed of 14.5k and the capacity to carry 14.5 million gallons of crude or refined oil products.
The vessel has been assigned the American Bureau of Shipping (ABS) class notations of +A1, (E), Oil and Chemical Carrier, +AMS, +ACCU, CSR, AB-CM, VEC, UWILD, COW, TCM, CRC, ENVIRO, GP, POT, RRDA, SPMA, ESP, IMO Ship Type 3, BWE, RW.
Tank capacities of Ohio
Ohio is fitted with six pairs of cargo tanks, including 1,100m³ of slops tanks, 54,000m³ of cargo tanks, 1,400m³ of heavy fuel oil tanks (HFO), 270m³ of fresh water and 22,000m³ of ballast water tanks.
Engine and machinery
The propulsion system incorporates a MAN B&W S50ME-B9.2 (Tier II) engine, which is an electronically controlled, two-stroke engine with camshaft-controlled exhaust valves. It also includes a propeller of 6.6m diameter, 12 hydraulic submerged cargo pumps with a flow rate of 600m³/h, 18t/h boiler, 10t SWL cargo hose handling crane and a free-fall lifeboat.