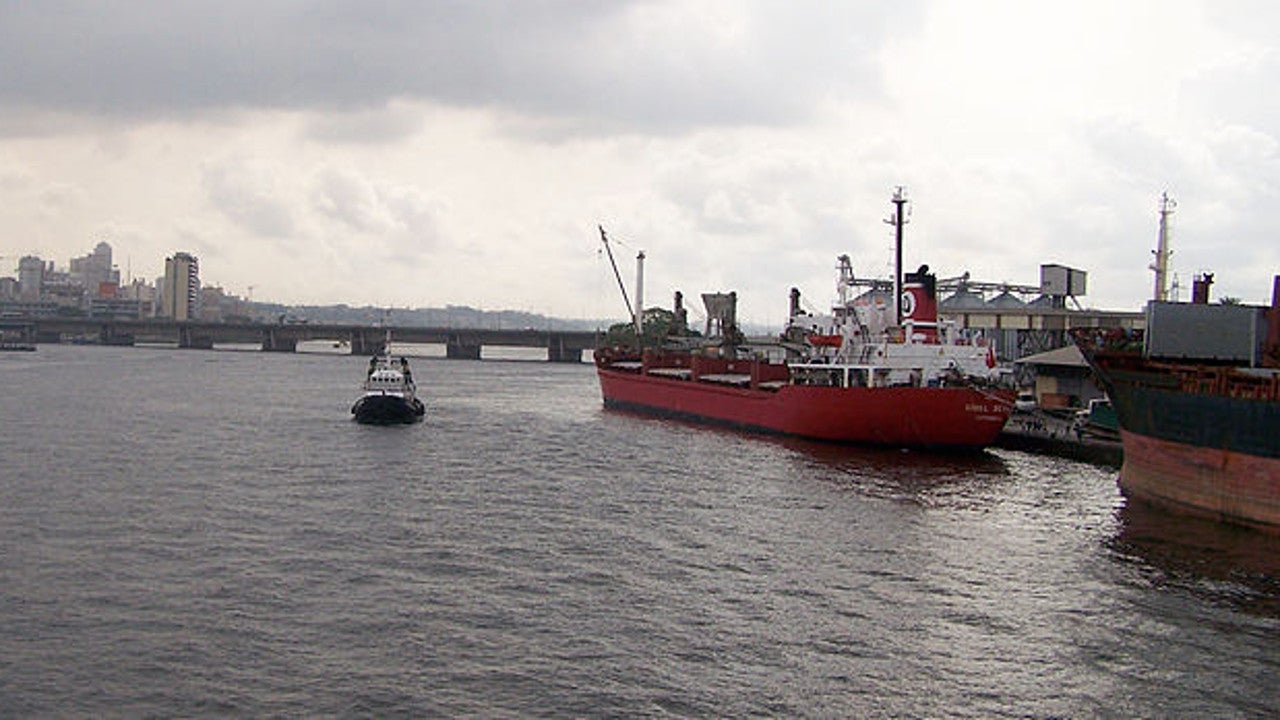 Port of Abidjan is constructing a second container terminal, dubbed Côte d'Ivoire Terminal. Credit: RomainSeaf.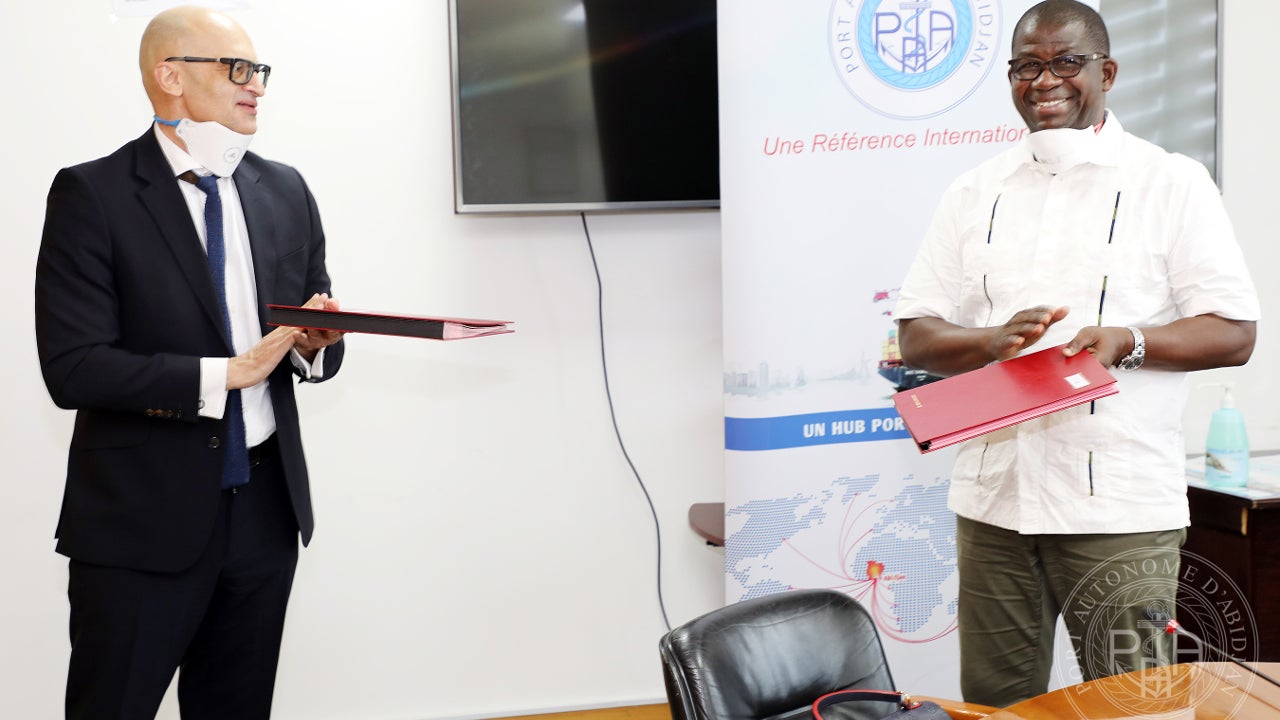 The port handled 7,30,827 TEU containers in 2019. Credit: PORT AUTONOME D'ABIDJAN.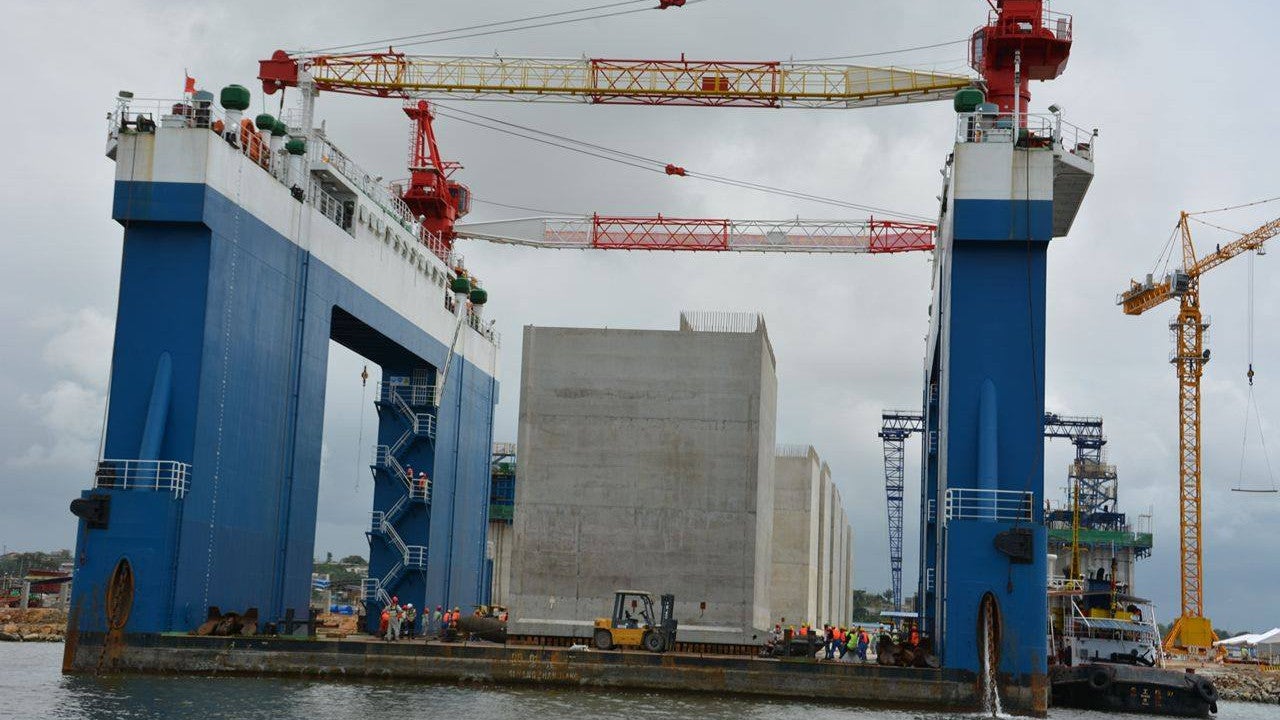 An $80m expansion project in 2015 increased the port's annual container capacity to 1.5 million TEU. Credit: PORT AUTONOME D'ABIDJAN.
Port of Abidjan, one of the busiest container ports in West Africa, is constructing a second container terminal, known as Côte d'Ivoire Terminal (CIT).
Owned by Ports Authority 'Port Autonome d'Abidjan', the port was officially inaugurated in 1951 after the development of Vridi Canal.
The new terminal will transform the port into a preferred gateway for neighbouring countries such as Burkina Faso, Mali and Niger. It is expected to create employment opportunities for more than 800 people during construction and operations.
CIT will involve an estimated investment of €400m ($472.2m) and is expected to become operational in 2021. Construction of the terminal began on 07 October 2020.
The port handled 730,827 twenty-foot equivalent unit (TEU) containers and served 5,070 ships in 2019.
Port of Abidjan location and background
Port of Abidjan is a major regional transhipment hub at Treichville, in southern Abidjan, Ivory Coast. The existing terminal underwent an $80m expansion at in 2015 which increased port's annual container capacity from 800,000 TEU to 1.5 million TEU.
In September 2015, the fishing harbour underwent modernisation which involved the construction of a 450m-long mole, draft of 8m-10m and the creation of 7ha of land by backfilling.
Côte d'Ivoire terminal details
Côte d'Ivoire terminal is being built to increase the competitiveness of the port. The project already reclaimed 45ha of land in preparation for the development of the new terminal and an adjacent roll-on roll-off facility (RORO).
Located adjacent to the existing terminal, the second container terminal will be operated by a consortium comprising APM Terminals and Bolloré Africa Logistics for a 20-year concession period.
CIT was first formed in 2013 and Port Autonome d'Abidjan handled the first phase of the project including deepening and widening of the Vridi Canal access channel.
The new terminal will expand the port's throughput capacity by 1.2 million TEU a year in the first phase of development.
Upon completion, the terminal will have a maximum draft of -18m and its 1,100m quay will be able to accommodate vessels up to -18m, with further scope for handling larger vessels in the future. A rail yard with two 300m-long tracks will be developed and the terminal will also provide reefer plugs for up to 1,100 containers. The terminal will also be equipped with six post-panamax gantry cranes, 13 electrified rubber tired gantry cranes (e-RTGs) and 36 Tugmasters.
Other developments at the port
The port is also developing a new mineral terminal to accommodate conventional vessels with a draft of 13.5m. The project includes the construction of new wharves, backfill of 9ha of pier, installation of conveyor belts and wharf repairs 13 and 14 storage area expansion. It also involves land reclamation by backfilling of the lagoon bay of Vridi to decongest the port area and peri-port area.
In February 2019, the widening and deepening of the Vridi canal were completed to allow the port to accept larger ships with a draft of up to 16m.
Other projects include the development of the bay of Vridi to create more than 200ha of industrial space and a new RORO terminal including 8ha of open storage and two quay berths with 14m draught.
Developed under the first phase of the RORO terminal, a 300m-long RORO quay with 14m draft entered service in March 2018.
Port of Abidjan facilities
The existing container terminal of the port handles around 60 movements per hour per gantry. It is a modern terminal with 11.5m of draft, five berths and 34ha of land with container park.
The fishing terminal has the capacity to process more than 600,000t of seafood a year. It is divided into two areas including industrial fishing area and fresh fishing area.
A ship repair terminal comprises several workshops for refurbishing all types of ships. The grain terminal handles up to 300,000t of wheat every year with an operating rate of nearly 3,000t a day.
The oil terminal accommodates two stations for the loading and unloading of petroleum products.
The port also includes bagging machines for flour, fertilisers and rice with a processing rate of 2,000t to 5,000t a day. Its fruit terminal can handle an average of 250,000t of fruits annually.
Contractors involved
China Harbour Engineering Company (CHEC) received the contract for constructing the second container terminal at the port, in August 2020.
French firm TERRA signed a development and operation agreement for the RORO terminal in January 2020.
Belgian company SEA-INVEST inked a concession agreement with the port for the mineral terminal in 2018.