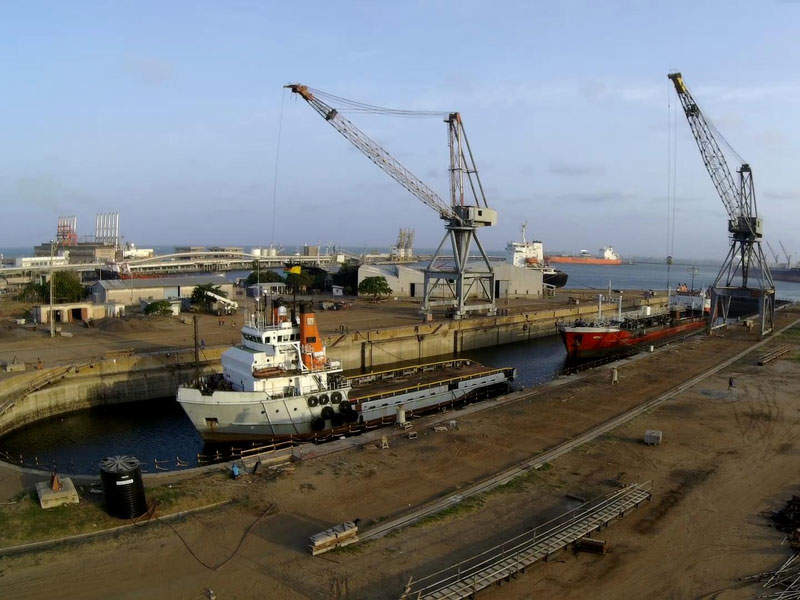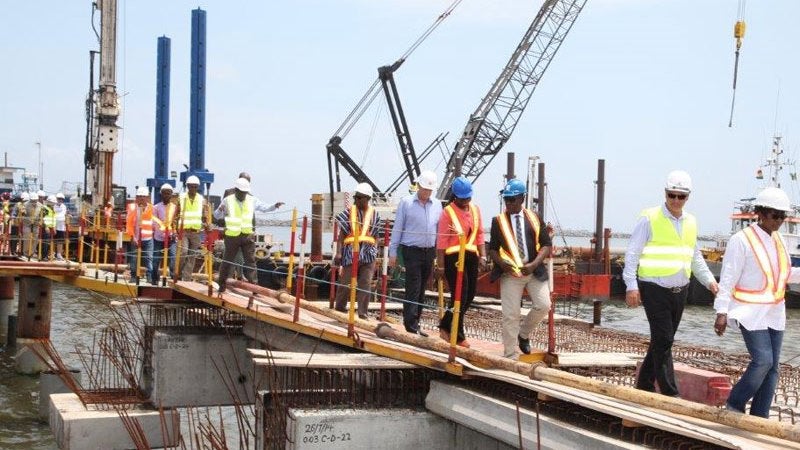 The port of Tema, located in Tema, Ghana, is undergoing major expansion works in order to triple its handling capacity.
A consortium of Ghana Ports and Harbours Authority (GPHA), APM Terminals and Bollore Africa Logistics known as Meridian Ports Services (MPS) will be responsible for executing the $1.5bn project..
The port expansion works form part of GPHA's wider development plan, which includes a 35-year concession agreement signed in 2004 for the port's refurbishment.
They also include the upgrade of the Accra-Tema Motorway into a six-lane road to reduce traffic congestion in the Tema port area.
Construction works on the expansion began in October 2016, and the project is expected to be completed by the fourth quarter of 2019.
The refurbishment works are expected to boost the port's cargo handling capacity to approximately 3.5 million twenty-foot equivalent units (TEUs) and facilitate the accommodation of large container ships.
They are also expected to create roughly 1,000 jobs during construction and 5,000 direct jobs once fully operational.
Port of Tema location and facilities
The Port of Tema was built in 1962 to provide cargo handling services to the surrounding region.
The site is spread across 3.9 million square metres, making it the largest port on the eastern coast of Ghana.
It offers anchorage ranging from 1.5km to 4km, while the capacity of berths ranges between 12m and 18m with draughts of 8.2m to 11.4m. Tankers that are 244m-long and feature a draught of 9.7m can be adequately accommodated at the berths.
The port handles 85% of Ghana's trading activities with global shipping services via direct and trans-shipment services. More than 1,650 vessels a year arrive at the port, including container and cargo ships, tankers, Ro-Ro vessels and cruise liners.
Details of Tema port expansion
The expansion project will involve the reclamation of approximately 120ha of land area from the sea, in addition to the construction of a 1.4m-long quay wall with a 4m-deep berth in order to accommodate larger vessels measuring 360m-long.
A 3.85km breakwater facility with a port access channel with a depth of 19m and width of 250m will also be developed.
Additionally, a 1,400m wharf, 129ha yard area and an additional facility for next-generation port equipment and information technology will be developed as part of the project. A railway terminal to transport containers to and from the port, as well as workshops, offices and equipment such as ship-to-shore (STS) cranes and rubber tired gantry (RTG) cranes are also outlined in the refurbishment plans.
The expansion will feature a total of 23 additional berths to be constructed alongside those already existing. The brick water for the project is approximately 6km and will require land reclamation of 400ha, which is equivalent to six times the current capacity of the port area.
The new advanced gantry cranes and operating systems will handle container ships with cargo capacity of 18,000 containers, as well as berth West African maximum vessels (WAFMAX) with tonnage capacity ranging between 4,500TEU and 5,000TEU.
"A 1,400m wharf, 129ha yard area and an additional facility for next-generation port equipment and information technology will be developed as part of the project."
Phase one of the expansion project will include the development of two berths and is anticipated to be completed by 2018.
Contractors involved
Aecom is providing design and procurement management services for the project.
China Harbour Engineering has received a contract for the provision of marine services for the development scheme.
Financing for Port of Tema expansion
The expansion initiative will be funded by the World Bank Group's International Finance Corporation (IFC) and MPS shareholders.
IFC announced a financial packaging of $667m to fund the first phase of the expansion project, which includes $195m from IFC itself and $472m from Bank of China, Industrial and Commercial Bank of China, Standard Bank, and FMO.