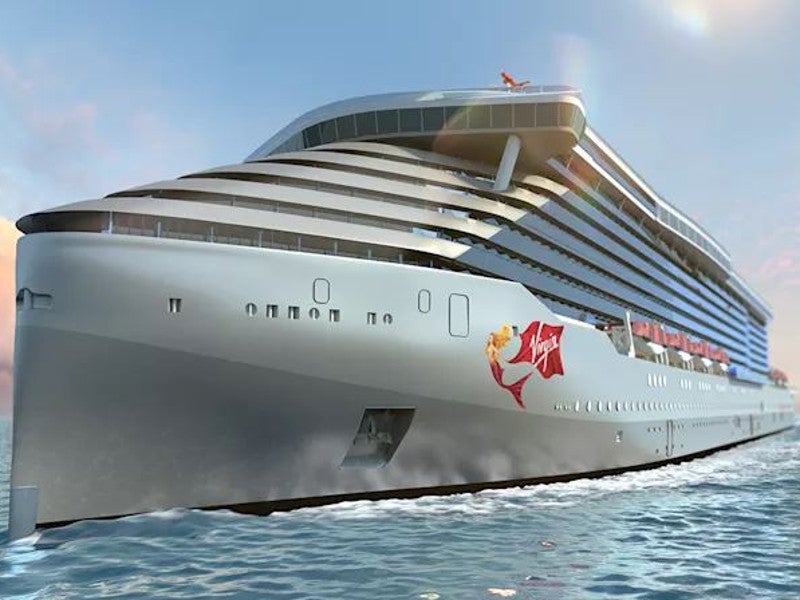 Virgin Voyages christened its first cruise ship as Scarlet Lady. Credit: Virgin Group.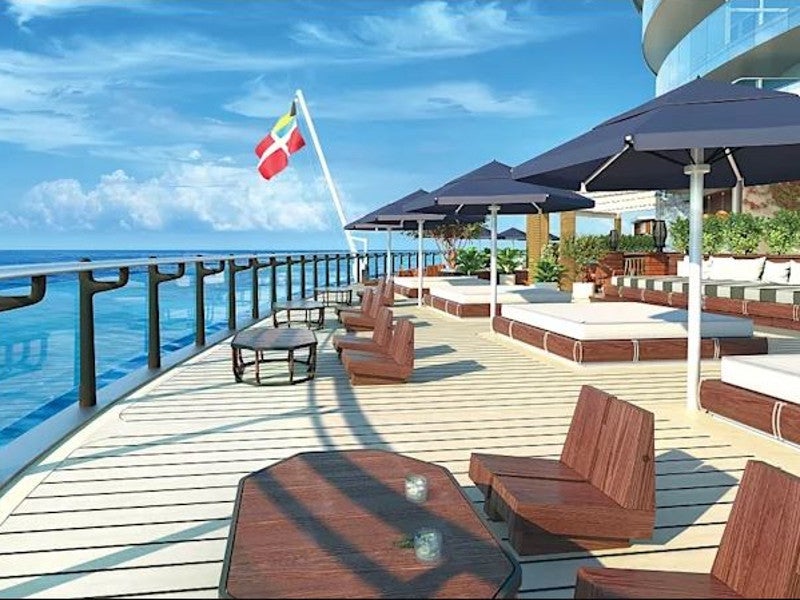 The ship will feature The Dock, a lounge with a beach club style. Credit: Virgin Group.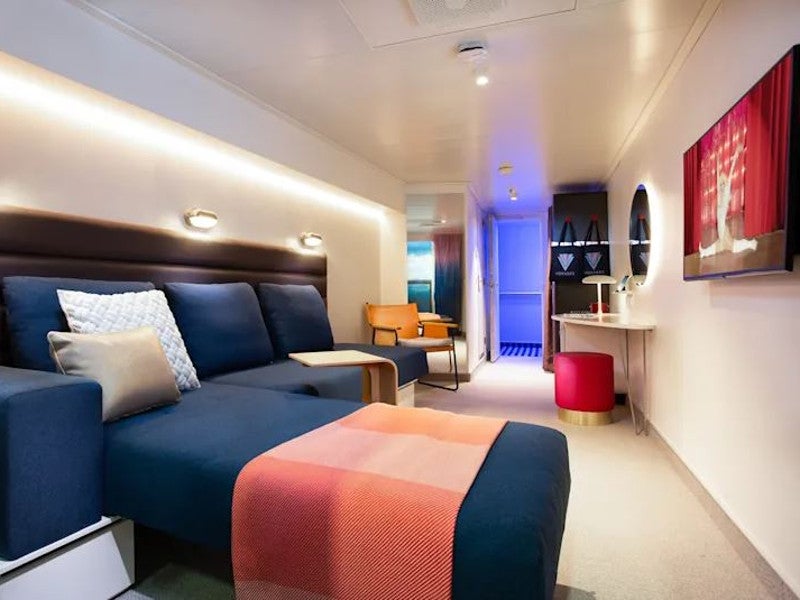 The cruise ship will have smart features such as automatic lighting control, automatic phone charge, and smart walls. Credit: Virgin Group.
Scarlet Lady is a new cruise ship being built by Italian shipbuilding company Fincantieri at its Sestri Ponente (Genoa) shipyard in Trieste, Italy, for Virgin Voyages.
The adult-only vessel is being built to offer world-class interiors and luxury options to meet the distinctive needs of its passengers.
Construction on the ship started with the first steel cut in March 2017. The keel laying ceremony was held in October 2017, while and the cruise ship is expected to be delivered in 2020.
Virgin Voyages placed a €2bn ($2.2bn) contract with Fincantieri to build three cruise vessels in December 2016. An additional order was placed for the fourth ship in October 2018.
Scarlet Lady cruise ship design and features
The mid-sized luxury cruise ship will feature an innovative design integrating clever cabin touches and upgraded bath amenities. It will also feature a unique, patent-pending cabin layout, which was designed in collaboration with Pearson Lloyd Design. Tom Dixon, Roman and Williams, and Concrete Amsterdam also offered their world-class designs for the ship.
The ship will be 278m-long and 38m-wide and have a gross tonnage of 110,000t. It can accommodate more than 2,700 passengers and 1,500 crew members on board. Scarlet Lady will feature restaurants, RockStar suites, lounges, and cabins with solo options among others.
It will feature a total of 1,330 cabins and 78 RockStar Suites. The cabins will be divided into six categories, namely XL Sea Terrace, Sea Terrace, Sea View, Insider, and Social Insider. Views of the Sea can be enjoyed from the majority of the cabins, with 86% of the cabins featuring sea terraces.
Automatic light, temperature adjusters, autonomous charge unit, 4K flat-screen 43in HDTVs, and mini-bars will form part of the standard cabin design. The ship will also feature a transformational seabed designed by Walter Knoll.
Dining venues
The luxury ship will not have a main assigned seating dining room with fixed dinner time, but instead will take an alternative approach to the traditional dining style. Located at the aft of the ship, the Wake restaurant will offer seafood and other dishes to guests.
"Scarlet Lady will also feature a tattoo parlour called Squid Ink, which will house two full-time resident tattoo artists."
Razzel Dazzle, designed by Concrete Amsterdam, will be a First World War-themed restaurant. The multi-cuisine restaurant will primarily offer dishes for vegetarians and will also house a cocktail venue called Red Bar. The Test Kitchen will offer a lab-like environment, where the chef will provide all the list of ingredients and details of the recipe to enable guests to choose their preferred style of cooking.
Geonbae will be a Korean BBQ restaurant designed by Softroom. The restaurant, along with AvroKO Hospitality Group, plans to avail services of Chef Brad Farmerie. Located on the seventh deck, The Dock will be a lounge area offering a beach club-like experience to guests onboard. The Dock lounge is designed by Roman and Williams.
Pink Agave, a Mexican restaurant designed by Tom Dixon, will serve a variety of cuisines onboard. The Galley restaurant will offer different food options ranging from breakfast to dinner.
The Pizza Place will offer pizzas, while Extra Virgin, an Italian restaurant, will serve pasta-focused food and offer homemade food experience to travellers.
Entertainment on Scarlet Lady
Custom-designed for adult passengers, Scarlet Lady will offer multiple entertainment venues. The Runway will be a raised red jogging track around the top of the ship, while Athletic Club will be a yacht-inspired feature.
Scarlet Lady will also feature a tattoo parlour called Squid Ink, which will house two full-time resident tattoo artists.
Other entertainment venues on board the ship will include Redemption Spa, Gym and Tonic Bar, Well-Being pool, four basketball courts, Crow's Nest yoga centre, and Stubble & Groom barber shop. The cruise ship will also feature The Manor, a nightlife space designed by Roman and Williams.
Scarlet Lady cruise ship propulsion and power
Scarlet Lady will be powered by two eight-cylinder and two 12-cylinder Wartsila 46F engines. Virgin Voyages contracted Wartsila for providing the maintenance, remote operational support services, specific fuel oil consumption (SFOC) meters, and other engine spares for the vessel.
ABB's Azipod steerable propulsion system on board the ship will integrate two Azipod XO units having a combined power output of 32MW (43,000hp).
Virgin Voyages, in collaboration with Scanship, will employ microwave-assisted pyrolysis (MAP) technology to convert organic waste into clean energy.
The cruise liner in collaboration with Climeon will install six Climeon units to convert the carbon dioxide generated by the ship into electricity.
Scarlet Lady itineraries
Scarlet Lady will be homeported at Port Miami cruise terminal, from where she will sail on her maiden voyage to Havana, Cuba, in the Caribbean Islands in 2020. Virgin Voyages plans to offer seven-day Caribbean voyages with a Sunday sail date.
Scarlet Lady will set sail on four and five-night Havana After Dark itineraries with an overnight halt in Cuba.
The vessel will also embark on a five-night journey to Costa Maya, Mexico, and then sail on a five-night voyage to Puerto Plata, Dominican Republic.
Related projects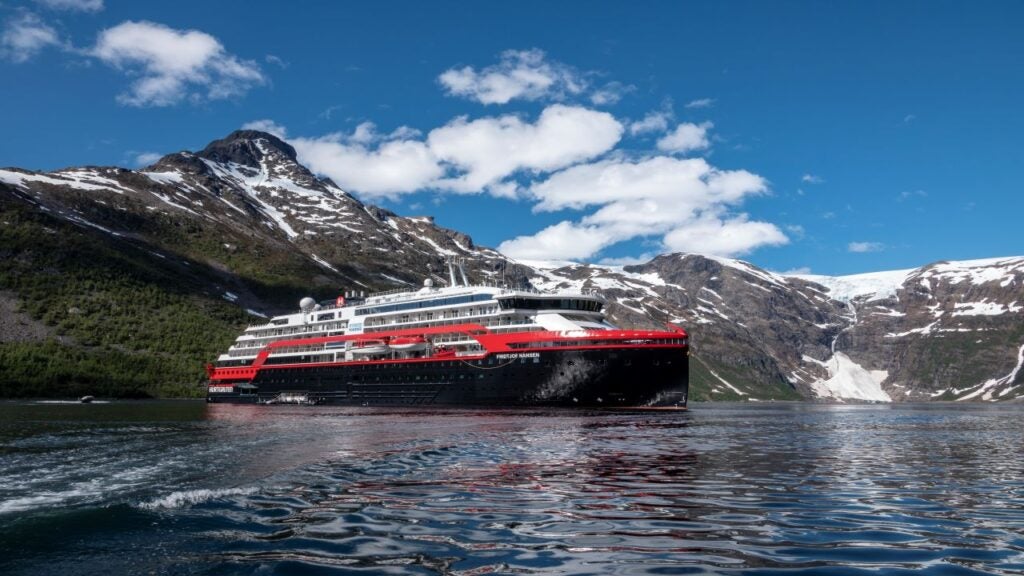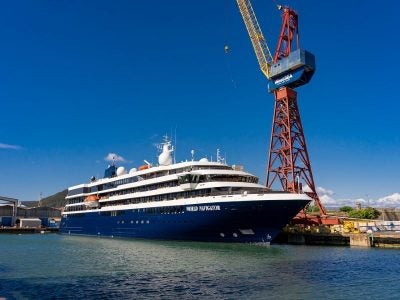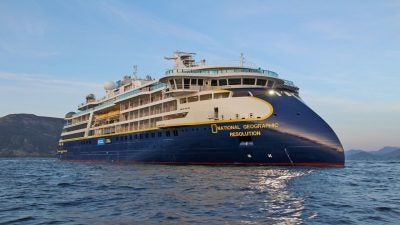 Topics in this article: