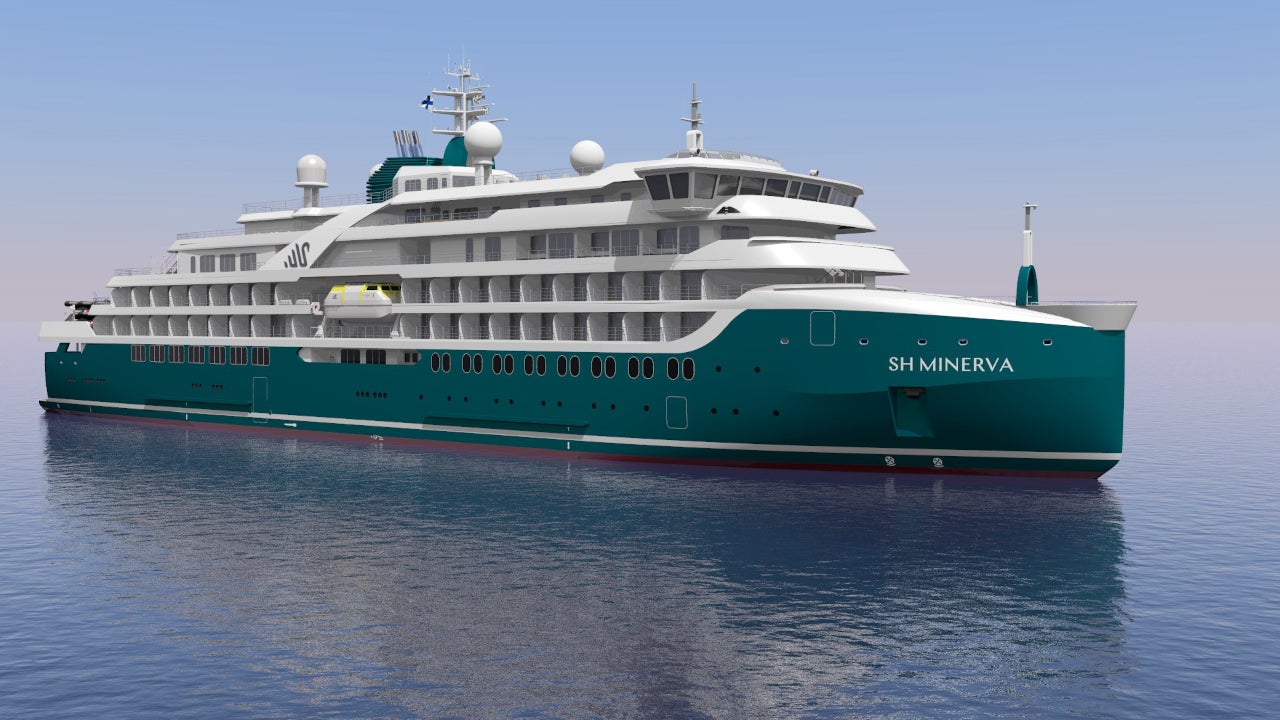 SH Minerva is the first of Swan Hellenic's two new ice-class expedition cruise ships. Credit: Helsinki Shipyard.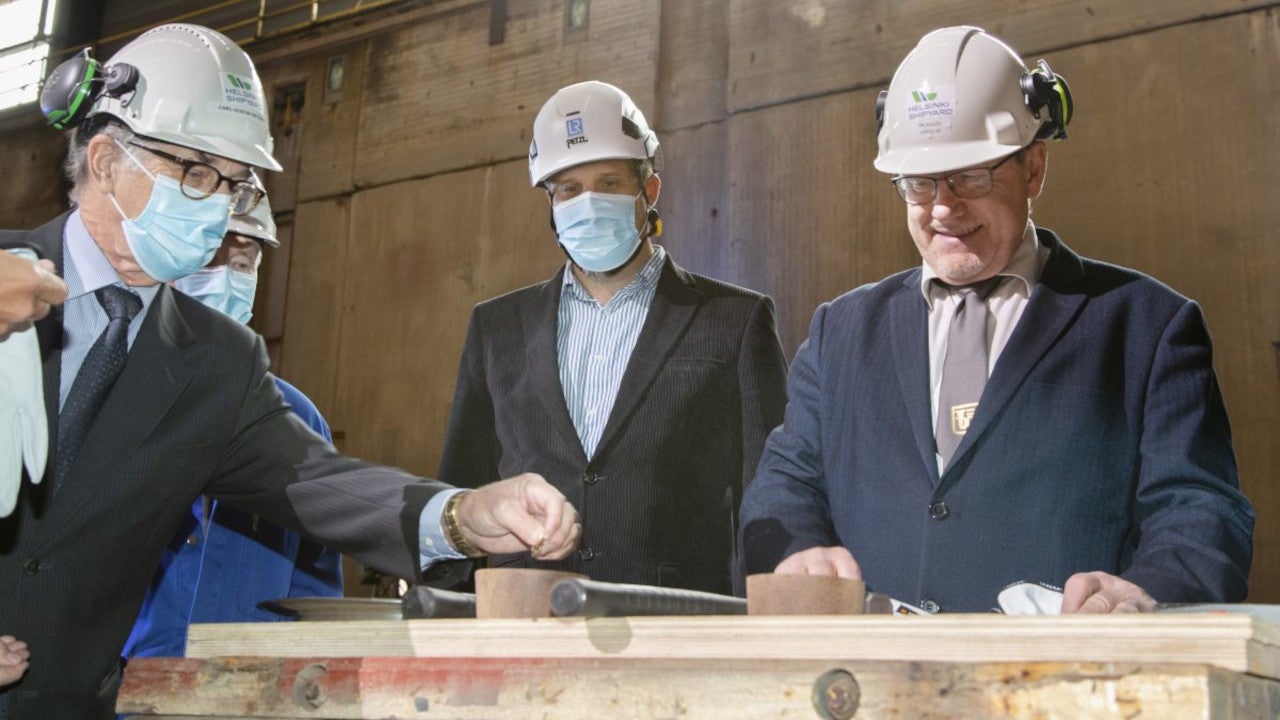 The keel-laying ceremony for the ship was held in September 2020. Credit: Helsinki Shipyard.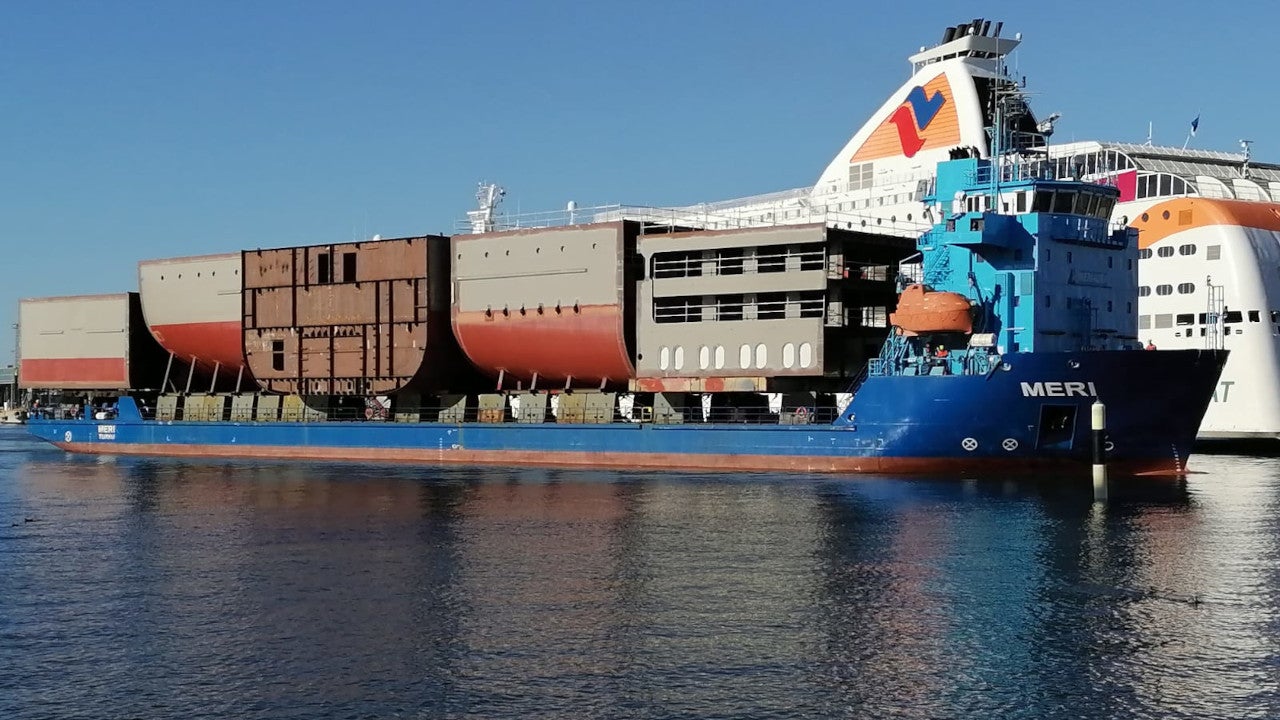 The expedition cruise ship will enter service in November 2021. Credit: Helsinki Shipyard.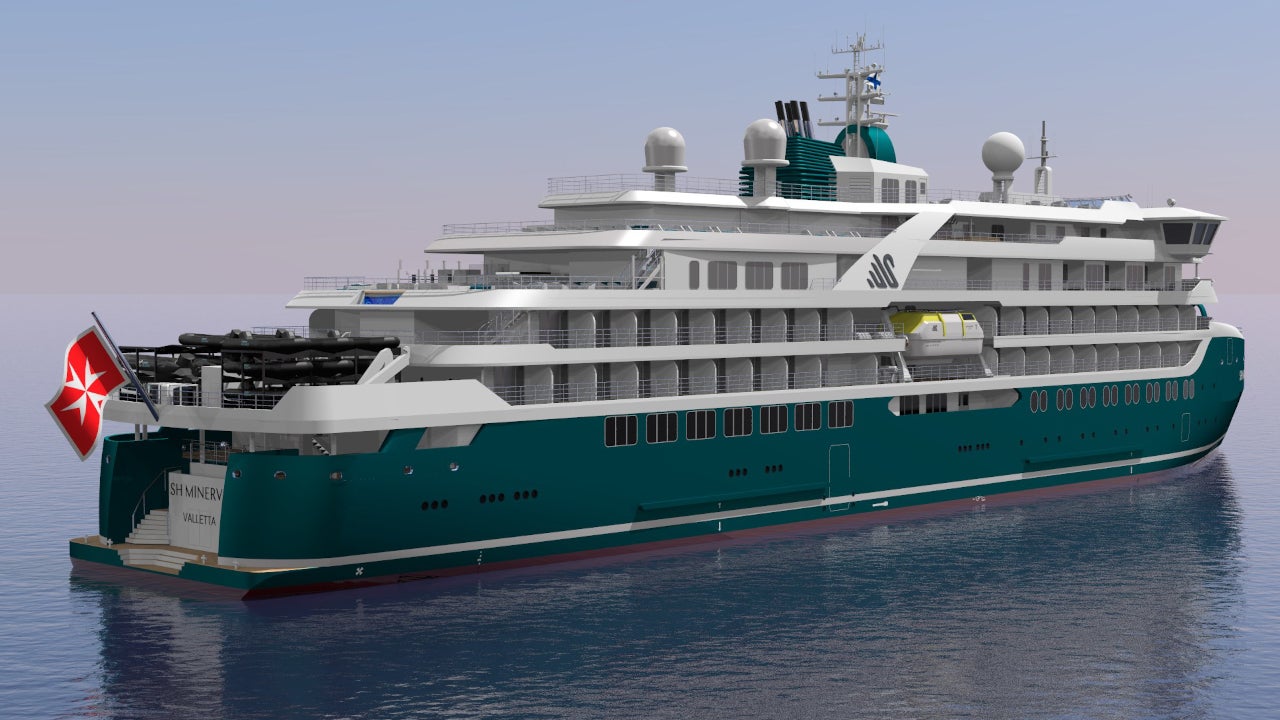 The SH Minerva expedition cruise ship will have nine decks. Credit: Helsinki Shipyard.
SH Minerva is a next-generation expedition cruise ship being built by Helsinki Shipyard for British cruise line Swan Hellenic.
The luxury polar expedition cruise vessel is designed to offer cruises across the world, including high-latitude areas and remote polar regions. It can operate in extreme weather conditions, including polar areas with heavy ice conditions, and tropical regions.
The ship was christened SH Minerva as a tribute to Swan Hellenic's first purpose-built vessel, which was named after the Roman goddess of wisdom.
The first 347t block of the ship was outfitted and painted in Klaipeda, Lithuania and was transferred to Helsinki Shipyard's pier in Helsinki, Finland. It was placed on the keel during the keel-laying ceremony held in September 2020.
SH Minerva is expected to be delivered to Swan Hellenic in November 2021.
SH Minerva design and features
The SH Minerva expedition ship will feature a Polar Class 5 (PC5) ice-strengthened hull along with extra-large stabilisers. The cruise ship interiors are inspired by the Scandinavian style design elements.
The vessel will have a length of 115m, a width of 23m and draft of 5.5m. It will have the capacity to accommodate 152 passengers on board.
The ship will offer five-star accommodation for its guests in 76 spacious cabins and suites, with the majority of them featuring large balconies. It will be manned by a crew of 120, including an expedition team comprising guides, speakers and lecturers.
Deck and accommodation details of SH Minerva
The expedition ship will feature nine decks and all the spacious public spaces will provide unobstructed views throughout the ship.
Deck three will feature photography lab, basecamp, library, hair salon, and medical centre, while deck four will house 16 Oceanview cabins and The Swan Restaurant.
Deck five will include 30 balcony cabins and two suites, while deck six will have 24 balcony cabins, two premium suites, two suites, and Swan's Nest, an observation point. Deck seven will house the observation lounge, club lounge and heated outdoor pool along with poolside seating with scenic views.
The ship will have amenities such as gym, sauna, spa, and jacuzzi on deck eight and a stargazing area on deck nine.
The different cabin types in the cruise ship will include 19m² Oceanview cabins, 28m² balcony cabins, 44m² suite and 49m² premium suite. All the cabins will have standard features such as hair dryers, dressing gowns, personal safes, minibars, desks, dressing area, as well as bathrooms with glass-enclosed rain showers.
Dining and other facilities
The main restaurant (The Swan Restaurant) with a seating capacity of 152 will serve both international and local cuisine for breakfast, lunch and dinner. The restaurant menu will focus on regional ingredients sourced from different destinations.
The observation lounge will offer a relaxing space to guests and will also allow them to interact with each other. Club lounge will serve as a social hub, offering round-the-clock 24 hours tapas-inspired dining along with panoramic views of the ocean.
Propulsion
The cruise ship will be powered by a diesel-electric hybrid propulsion system, which will generate a power output of 4.6MW.
The propulsion system will allow the ship to cruise at a speed of 15.5k in open waters.
SH Minerva itineraries
The SH Minerva expedition ship will offer cruises to meet the needs of guests interested in adventure and cultural exploration, allowing them to explore the wild landscapes, wildlife, as well as cultures of less travelled regions. It will embark on its maiden voyage to Antarctica in November 2021 with a 16-day trip that will include a voyage across the Drake Passage between Cape Horn and the South Shetland Islands of Antarctica.
The ship will sail on her second cruise to the Antarctic Peninsula in December 2020, allowing guests to explore icy scenes of the Gerlache Strait and Antarctic Sound. It will be followed by a trip to the Antarctic Peninsula, South Georgia & Falklands between December 2020 and January 2021.
Sailings in 2022 will include semi-circumnavigation from the Antarctic Peninsula to the Ross Sea, which will cover a 34-day trip from South America to New Zealand.