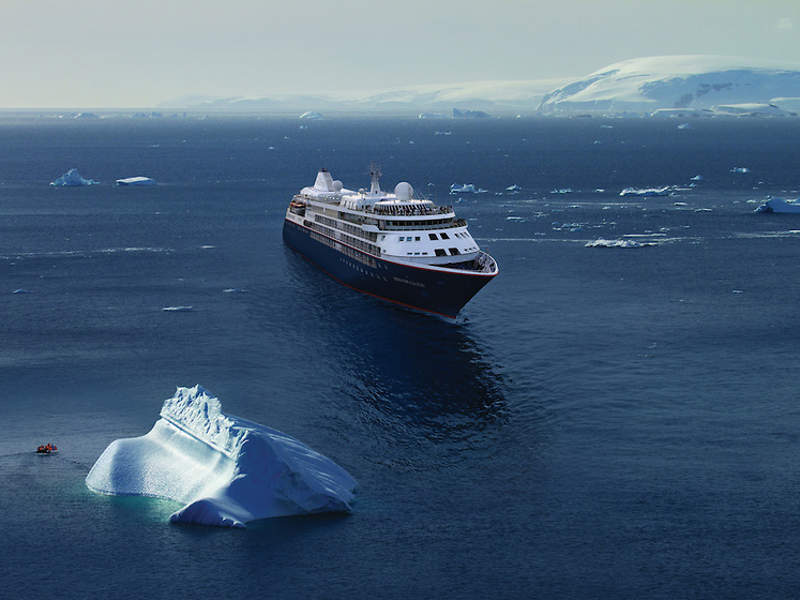 Silver Cloud has been refurbished to an ice-class expedition vessel. Image courtesy of Silversea Cruises Ltd.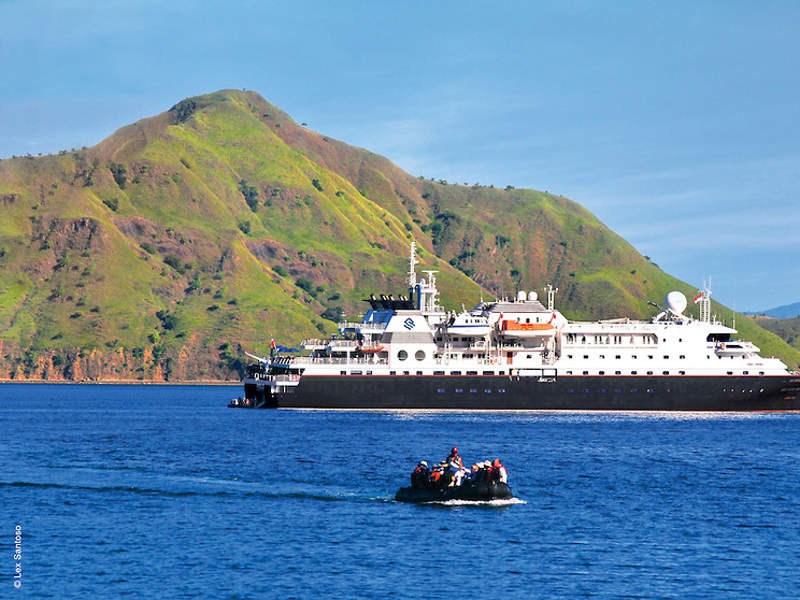 The refurbished vessel has ten kayaks onboard. Image courtesy of Silversea Cruises Ltd.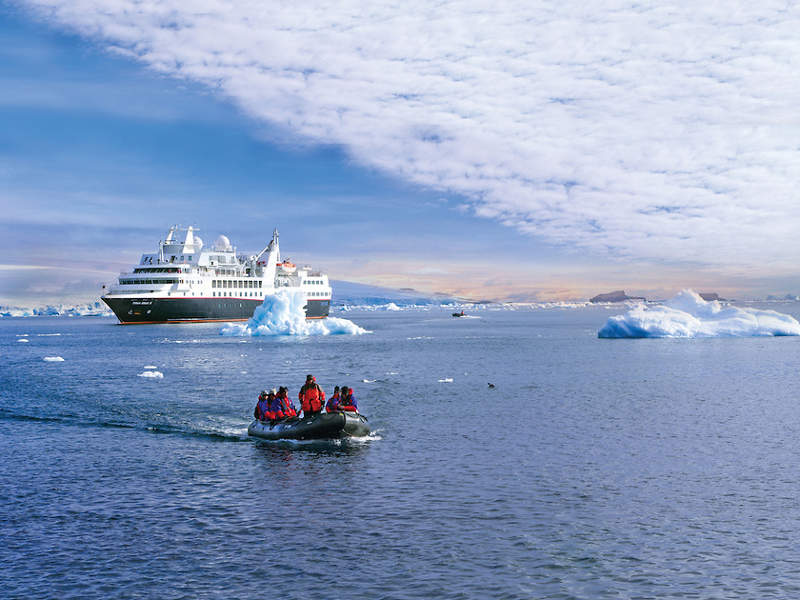 Silver Cloud started on her inaugural expedition voyage to Antarctica on 15 November 2017. Image courtesy of Silversea Cruises Ltd.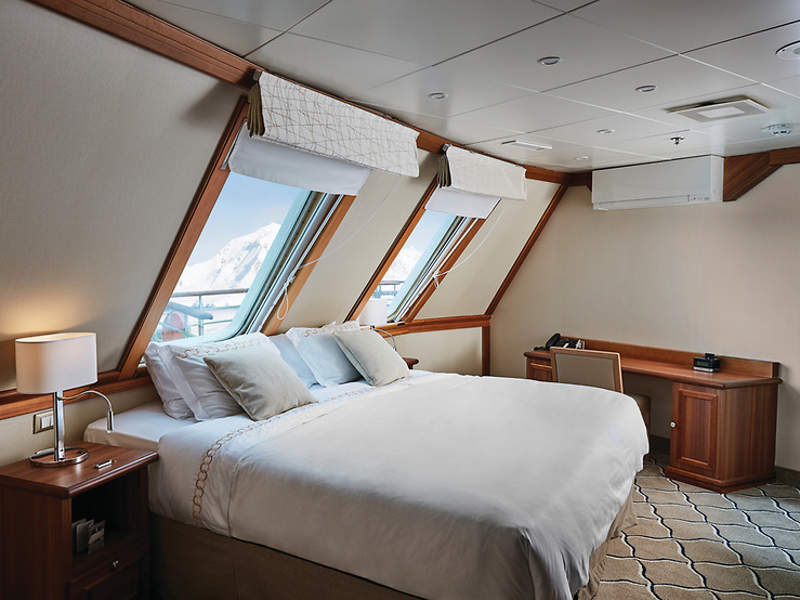 The cruise ship features a portfolio of suites such as Vista, Veranda, Deluxe Veranda, Medallion, Silver, Royal, Grand and Owner's. Image courtesy of Silversea Cruises Ltd.
Operated by Europe-based privately owned luxury cruise line Silversea Cruises, the Silver Cloud Expedition cruise ship embarked on her inaugural expedition voyage from Buenos Aires, Argentina, to Antarctica in November 2017, after a two-month refurbishment.
Launched in 1994, Silver Cloud is the oldest vessel in the fleet of Silversea cruise ships. The vessel has been refurbished at a cost of $40m.
Refurbishment details of Silver Cloud cruise ship
Palumbo Malta Shipyard (PMS) secured a $40m contract from Silversea Cruises for the refurbishment of the Silver Cloud cruise ship, in early-2017.
Palumbo performed technical enhancements such as extensive steel reinforcement for boosting the strength and maneuverability for the polar expedition, under the contract.
"The vessel has been refurbished at a cost of $40m."
The renovated vessel features a new ice-class bulb to enable polar water navigation, sonars for detecting underwater, and polar temperature-resistant windows.
Design and technical specifications
The Silver Cloud cruise ship features seven passenger decks. The vessel has a length of 156.7m, width of 21.5m and gross tonnage of 16,800t.  The cruise ship can accommodate 254 guests and a crew of 223 personnel.
Registered in the Bahamas, the cruise ship is assigned with an ice class rating of 1C.
Accommodation facilities
The cruise ship features spacious all-suite accommodations classified into Vista Suite, Veranda Suite, Deluxe Veranda Suite, Medallion Suite, Silver Suite, Royal Suite, Grand Suite and Owner's Suite.
The suites offer butler service, refrigerator and bar setup, Pratesi bed linens, Etro bathrobes, BVLGARI bath amenities, iHome Radio and alarm charging station, NFC Bluetooth connectivity, direct dial telephones, Wi-Fi internet access, television and media library. Other features of the suites include personalised stationary, umbrella, dual-voltage 110/220 outlets.
Dining and entertainment aboard Silver Cloud
The cruise ship features a range of restaurants that offer a variety of food menus. The Grill offers lava stone cooking, while the Relais & Châteaux restaurant offers multiple fine wine varieties. Guests are offered breakfast and lunch at the La Terrazza buffet restaurant and international cuisine at The Restaurant.
The Connoisseur's Corner provides cognacs and a unique collection of cigars, while Dolce Vita offers cocktails, live music and a dance floor. The cruise ship also features a heated, resort-style pool.
Other public and entertainment venues include Tor's observation lounge, Explorer lounge, Panorama lounge, Dolce Vita, pool deck, boutiques, photo studio and a library. Beauty and wellness services are offered by the beauty salon Zagara Spa and a fitness centre aboard the vessel.
The ship has 16 zodiacs and ten kayaks to provide customers with exploration and nature experience in the polar realms. It also carries a 22-member expedition team to assist guests in zodiac and kayak trips, nature walks and workshops.
Propulsion details
The ship is powered by two Wartsila 8R46 engines generating 7,850kW of power at 500rpm. The engines are coupled to variable pitch propellers and shaft generators.
Three 2,340kW Wartsila Vasa 6R32 generators supply enough power for shipboard equipment and systems.
Silver Cloud cruise ship itineraries
Silver Cloud is scheduled to sail on a series of ten-day round-trip voyages from Ushuaia, Argentina, through a variety of destinations including Antarctic Peninsula and Antarctica South Shetland Islands from December 2017.
The ship is also set to embark on 21-day expeditions from Ushuaia to Cape Town, South Africa from 28 February 2018. The vessel will then commence a series of journeys covering Lisbon, London and Dublin.
A series of 12-day voyages will begin from Leith, Scotland to Longyearbyen, Spitsbergen Island, Norway, from 12 June 2018. The vessel will sail through popular destinations in Iceland, Greenland, Canada, Central and South America and Ushuaia.