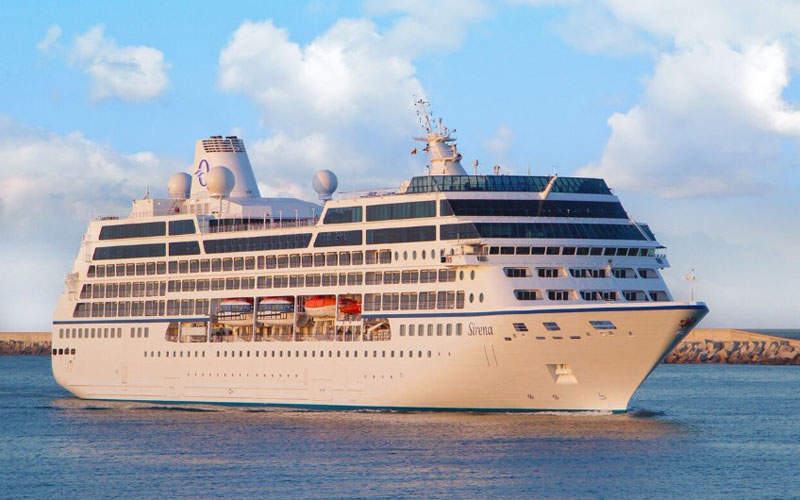 Sirena is a mid-size cruise ship owned by Oceania Cruises. Image courtesy of Oceania Cruises.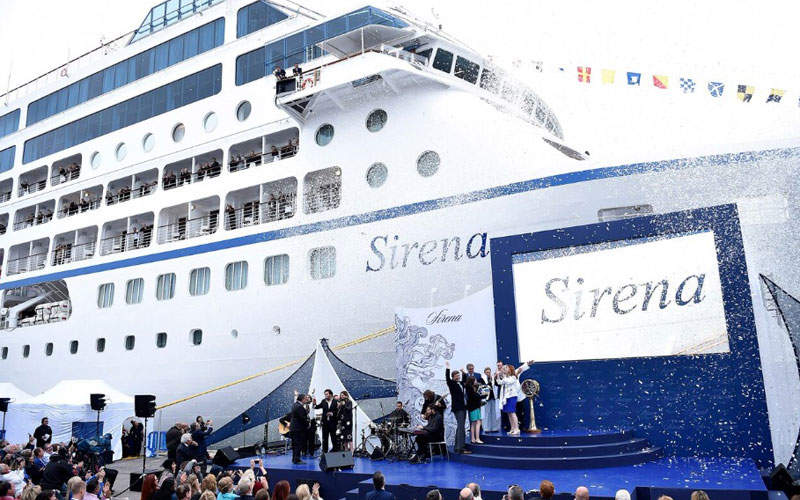 The cruise ship was christened on 27 April 2016. Image courtesy of Oceania Cruises.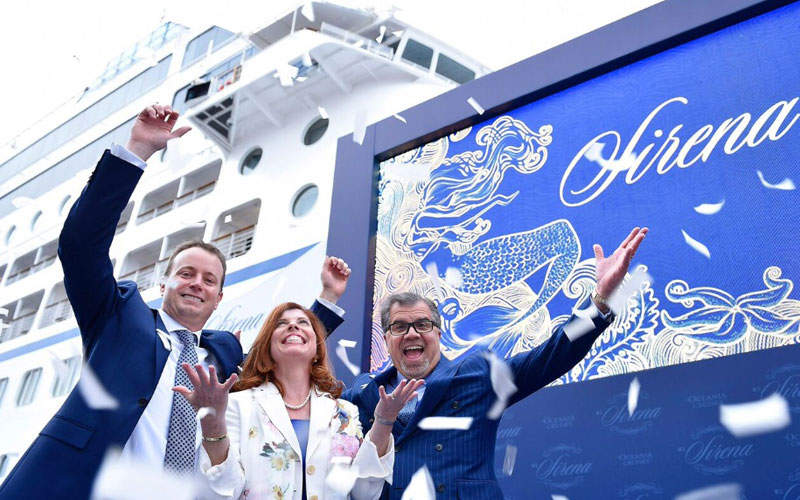 The refurbished Sirena cruise ship began its maiden voyage on the day of its christening. Image courtesy of Oceania Cruises.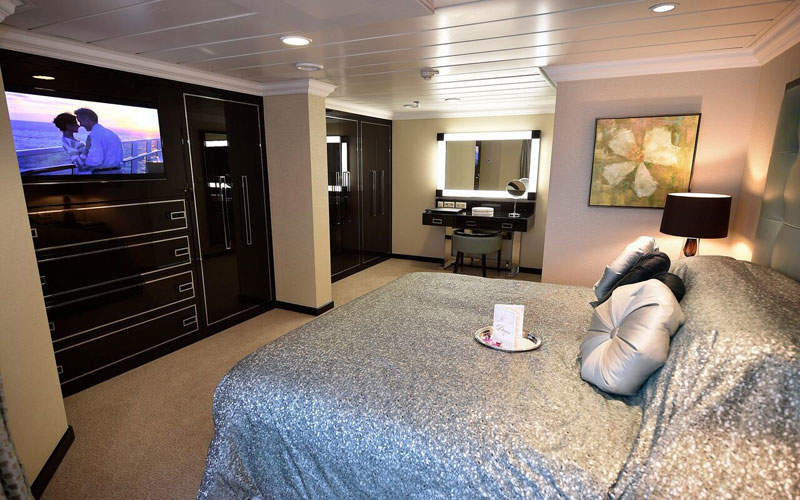 Sirena offers palatial accommodation in six Owner's suites. Image courtesy of Oceania Cruises.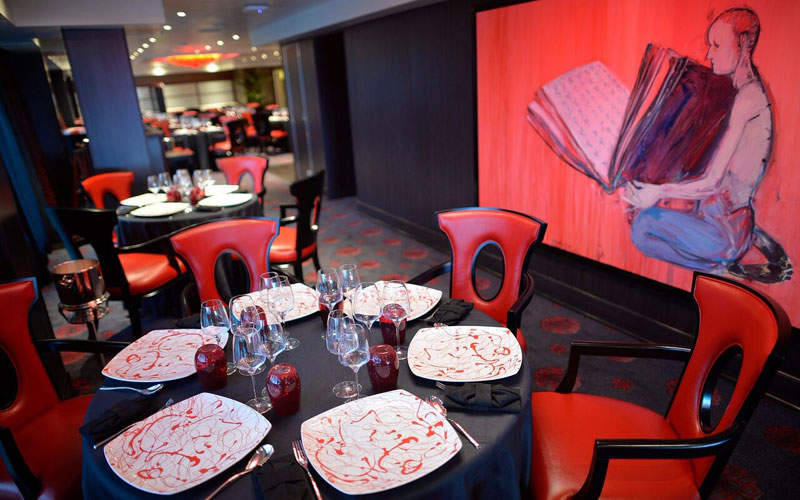 The cruise ship features an Asian restaurant named Red Ginger. Image courtesy of Oceania Cruises.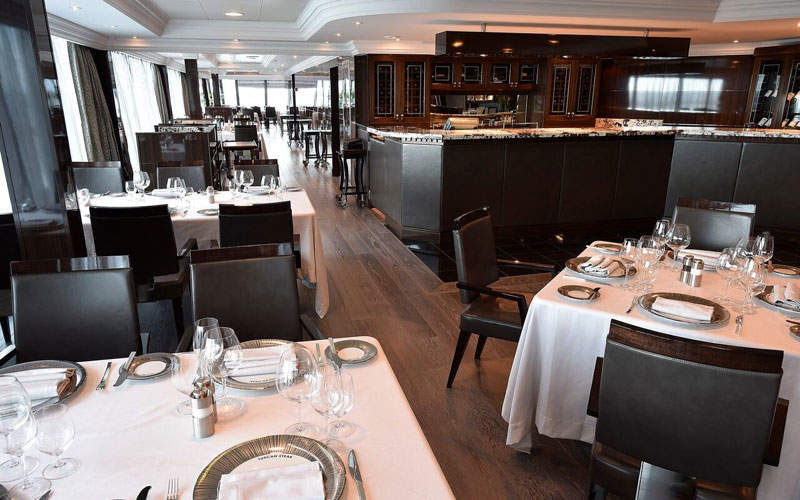 Tuscan Steak specialty restaurant serves a variety of seafood dishes. Image courtesy of Oceania Cruises.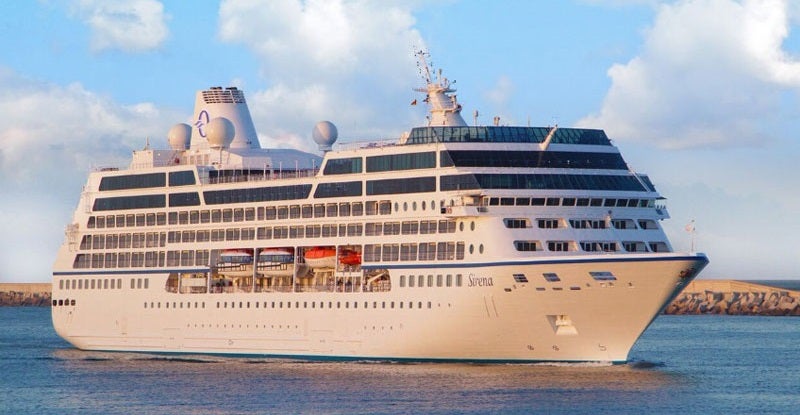 Sirena is a newly refurbished, mid-size cruise ship that entered service with Oceania Cruises, a subsidiary of Norwegian Cruise Line Holdings (Norwegian), in April 2016.
Norwegian entered an agreement with the vessel's previous owner, Princess Cruises, in 2014 to acquire the cruise ship. The ship has been purchased and renamed Sirena by the company in March 2016.
"The vessel has now joined three other sister vessels, Regatta, Insignia and Nautica."
Following the acquisition, the vessel underwent a refurbishment in Marseille, France, for a period of 35 days. The total amount spent on the refurbishment was approximately $40m.
The vessel has now joined three other sister vessels, Regatta, Insignia and Nautica. The Marshall Islands-flagged vessel began her 14-day maiden voyage on 27 April 2016 from Barcelona to Venice.
Technical specifications of Sirena cruise ship
The cruise ship is 593.7ft-long and 83.5ft-wide, and has a draft of 19.5ft. The gross tonnage of the vessel is 30,277t and the sailing speed is 18k.
The vessel is installed with stabilisers to reduce the roll during wind and wave conditions.
Accommodation facilities onboard Sirena
The refurbished cruise ship has been designed to reflect a strong and modern identity. It features 11 decks, including nine decks for guests. It provides accommodation for 684 guests in double-occupancy rooms. The vessel has 400 crew members, with a guest to staff ratio of 1.71:1.
Sirena offers palatial accommodations for guests seeking luxurious stay, including six Owner's suites (1,000ft² each) and four Vista suites (786ft² each) furnished with Oceania Cruises' exclusive Prestige Tranquility queen-size bed with high thread counts for a more comfortable sleep.
The suites are equipped with a refrigerated minibar and flatscreen TV among other facilities. A twice-a-day maid service and a 24h butler service are also available in these suites.
The vessel also offers 322ft² Penthouse Suites, which feature private in-suite dining, a refrigerated minibar and a vanity desk, granite clad bathrooms and verandas furnished with teak.
Other room categories include Concierge Level Veranda Stateroom, Veranda Stateroom, Inside Stateroom, Deluxe Ocean View Stateroom, Ocean View Stateroom (D) and Ocean View Stateroom (E).
The luxury is further enhanced in all suites and staterooms with amenities provided by luxury goods brand Bulgari.
Dining and entertainment venues aboard the cruise ship
The refurbished cruise ship offers gourmet centric restaurants for the guests. The Grand Dining Room serves European-inspired cuisine, whereas Red Ginger welcomes Asian cuisine lovers.
Tuscan Steak and Jacques Bistro aboard the vessel serve Italian and French cuisines respectively. Waves Grill near the swimming pool offers luncheon menu.
The Baristas coffee bar situated on Deck 5 offers complimentary Illy espressos, cappuccinos and lattes. The deck 5 also houses a casino and grand dining room.
The pool deck accommodates a large heated pool and two whirlpool spas. A styling salon, a spa terrace, a card room and a fitness centre are also located on the same deck.
The Sports Deck features a fitness track, a nine-hole golf course, a shuffle board and a sun deck. The vessel also boasts a library and a medical facility.
Magicians, comedians and other artists aboard the vessel entertain the gusts through various music shows and live performances.
Propulsion
The Sirena cruise ship is equipped with four Wartsila 12V32 main diesel engines driving two propellers. The power-plant develops a maximum power output of 13,500kW.