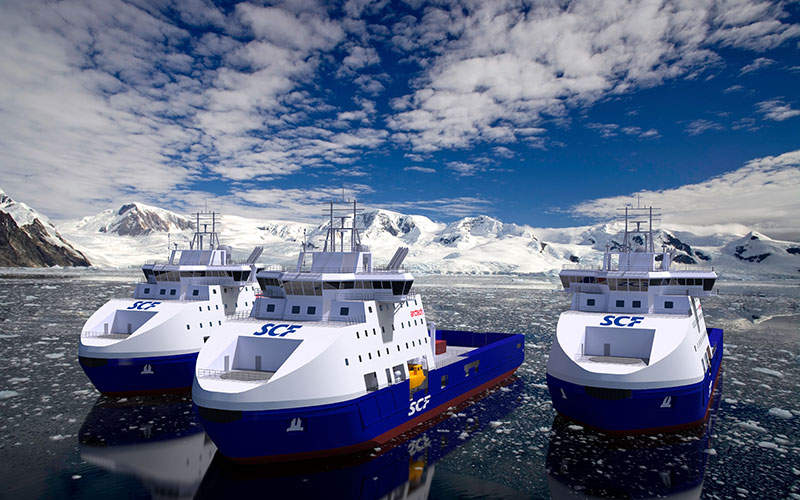 Sovcomflot ordered three icebreaking standby vessels for operation in Okhotsk Sea. Image: courtesy of Arctech Helsinki Shipyard Inc.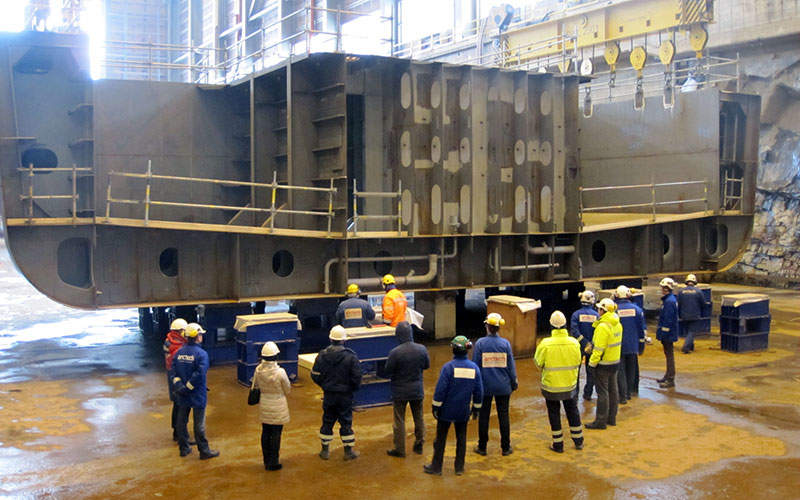 Keel for the first vessel, NB 512, was laid in February 2016. Image: courtesy of Arctech Helsinki Shipyard Inc.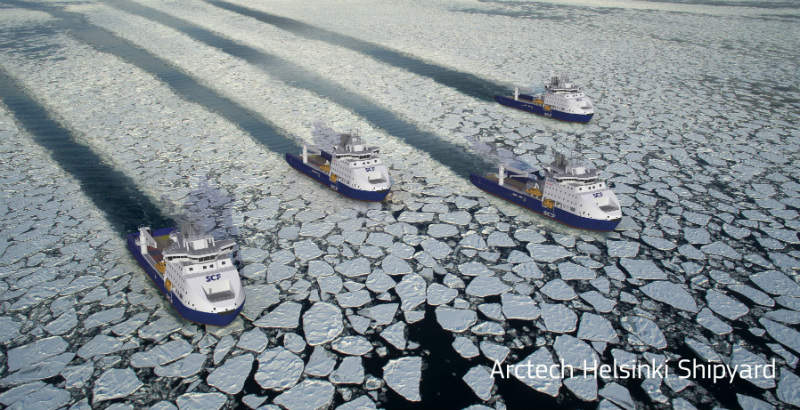 The vessels are designed to operate in thick drifting ice and icebreaking. Image: courtesy of Arctech Helsinki Shipyard Inc.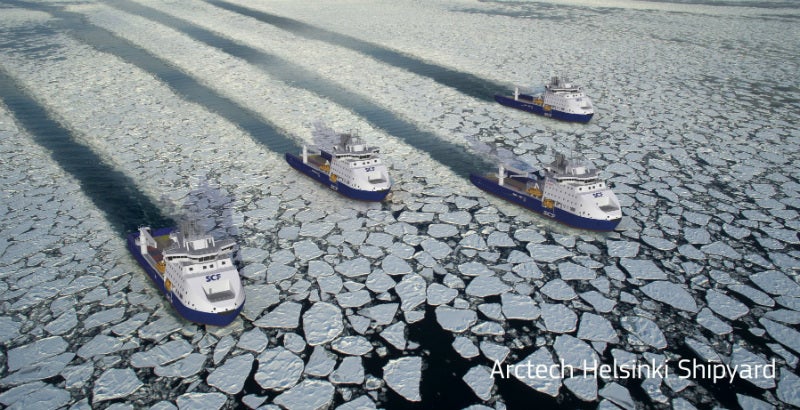 Arctic shipbuilding specialist Arctech Helsinki Shipyard began construction of the first of three multifunctional icebreaking standby vessels for Sovcomflot (SCF), the biggest shipping company in Russia, in February 2016.
The vessel named NB 512 has its keel laid at the Helsinki Shipyard in Finland. The vessel represents a new ship concept and expands Arctech's Arctic product fleet.
SCF ordered three icebreaking standby vessels from Arctech in August 2014 for $380m. The project is a result of a 20-year contract signed by the Sakhalin Energy Investment Company (SEIC), operator of Sakhalin-2 offshore oil and gas field, with SCF for construction and operation of three icebreaking standby vessels, NB 512-514 in May 2014.
Once completed, they will operate year-round as supply vessels for delivery of personnel, supplies and consumables for offshore platforms in the Okhotsk Sea. The vessels will be deployed for rescue operations and oil spill recovery in emergency situations, and can also be used for diving support as they are outfitted with a moon pool.
The NB 512 will be delivered before the end of 2016, while the other two will be delivered before 2017 ends.
NB 512 design details
The icebreaking standby vessels will be 100m-long and 21.7m in width and are based on Aker Arctic concept Aker ARC 121. They are designed to operate in drifting ice as thick as 1.7m, and have high icebreaking capability to enable operations at -35°C.
The vessels are designed according to the operating conditions and environmental feature requirements set forth by Sakhalin Energy and in accordance with all Russian and international navigation safety standards.
They will also be outfitted for emergency evacuation, fire-fighting operations and helicopter operations. They will accommodate 98 people onboard.
Engine and propulsion if NB 512
The icebreaking vessels will be equipped with four diesel generator engines each with a total power rating of 21,000kW, whereas the propulsion power of each vessel is 13,000kW.
Sakhalin-2 project details
"The propulsion power of each vessel is 13,000kW."
One of the world's biggest integrated oil and gas projects, Sakhalin-2 involves construction of a large-scale oil and gas infrastructure for production, transport and processing of hydrocarbons. Piltun-Astokhskoye oilfield and Lunskoye gas field in Okhotsk Sea are being developed as part of the project.
LNG offshore transport from the southern part of Sakhalin Island is provided by Sovcomflot's LNG carriers Grand Aniva and Grand Elena, which each have a capacity of 145,000m³. LNG will be transported by sea mainly to Japan, South Korea and China.
Crude oil from the Sakhalin-2 project is shipped by three high ice-class Aframax shuttle tankers called Aniva Bay, Sakhalin Island and Governor Farkhutdinov.
The project also utilises Pacific Endurance, a specialised icebreaking supply serving drilling platform.