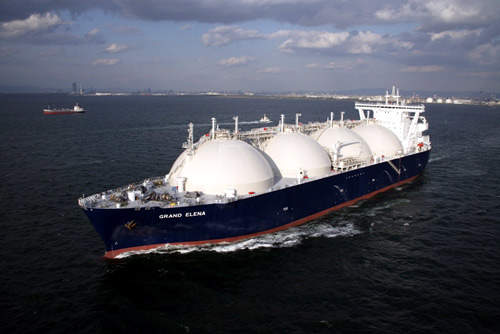 The Grand Elena is one of two LNG carriers constructed for the Sakhalin II project.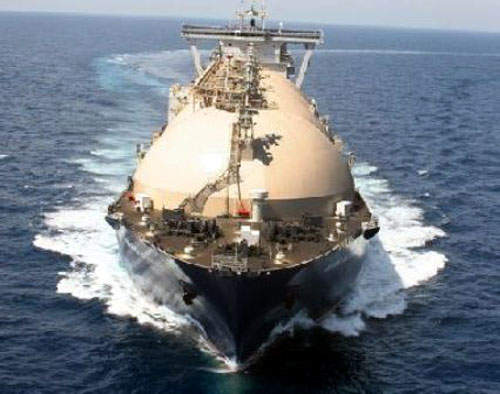 Grand Elena and Grand Aniva LNG carriers are chartered for an initial 20 year period.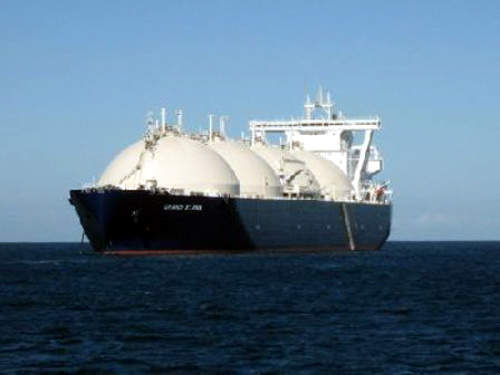 The Grand Elena and Grand Aniva are both ice class vessels.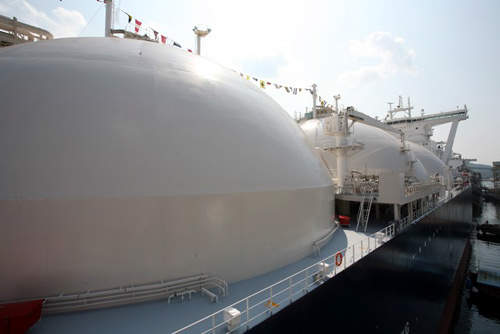 Grand Elena and Grand Aniva LNG carriers feature Moss-type storage tanks with a 147,000m³ capacity.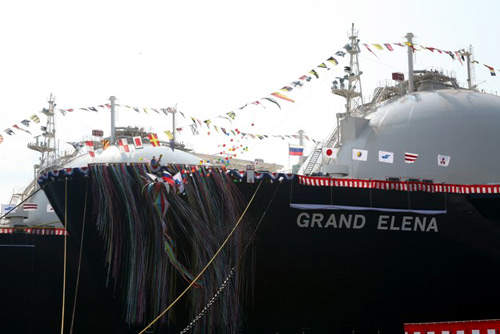 The LNG carriers Grand Elena and Grand Aniva were launched on 4 October 2007
The Grand Elena (hull number 2,229) and its sister ship the Grand Aniva are two liquefied natural gas (LNG) tankers designed for the transportation of LNG from the Sakhalin II LNG terminal project in Prigorodnoye, Aniva Bay, Russia. The first shipments from Sakhalin II were loaded in March 2009 (delivered to Tokyo Gas and Tokyo Electric).
The two ships were ordered in November 2004 and were constructed for a Russian-Japanese consortium consisting of Nippon Yusen Kabushiki Kaisha (NYK) (60%) and JSC Sovcomflot (40%). The two vessels are chartered for a period of 20 years to Sakhalin Energy Investment Company (SEIC) (Gazprom 50%, Shell 27.5%, Mitsui & Co Ltd 12.5% and Mitsubishi Corporation 10%) with an option to extend to 30 years with two five-year extensions.
The two tankers were officially named and launched in a ceremony conducted on 4 October 2007 at Mitsubishi's Nagasaki shipyard, Japan. The ships were named after Mrs Elena Zolotareva, a former top-manager of Sakhalin Energy Investment, and the Aniva Bay where the vessels will be loaded with LNG.
Construction
The ships completed construction and began sea trials during the fourth quarter of 2007. Both of the ships are identical 1C ice-class vessels (harsh winter conditions in their operational area demand robust construction for year-long use).
Each vessel carries four Moss-type spherical tanks with a total capacity of 147,000m³. The tanks are constructed from several aluminium layers, insulated with polyurethane. The ship is also provided with enclosed type bridge wings and heating system for working areas.
The vessels are 123,000 gross registered tonnage (GRT), 36,900 net registered tonnage (NRT), with a deadweight of 71,200t and a length of 277m, moulded breadth of 49m, depth of 26.8m and a draught of 11.5m.
Propulsion
The vessels are powered by two steam turbines generating 23,600kW and are able to achieve a speed of 19.5k (boil-off gas will be used as a primary fuel source for the ships). The refined hull and CFD based propeller contribute to the high performance of the propulsion system. The vessels are registered in Cyprus and have a crew of 40.