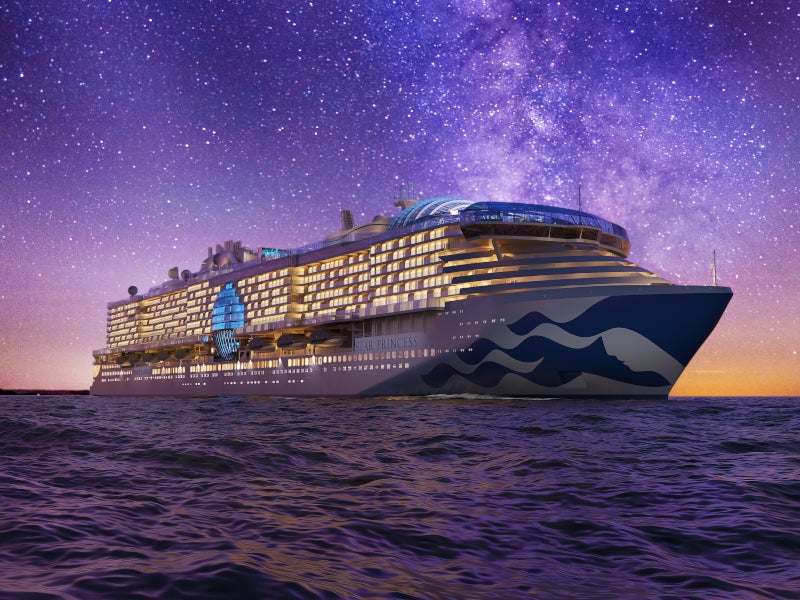 Star Princess will be constructed by Fincantieri for Princess Cruises. Credit: Princess Cruises.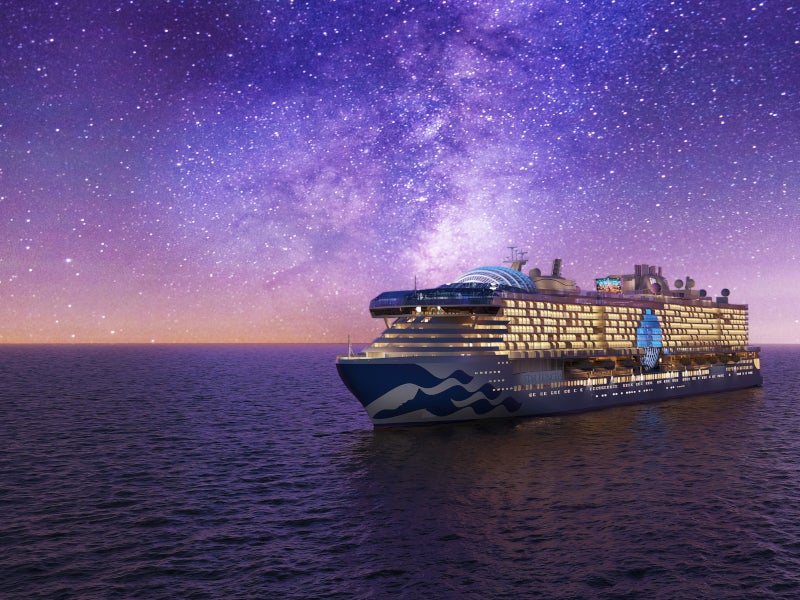 Star Princess will make its maiden voyage in August 2025. Credit: Princess Cruises.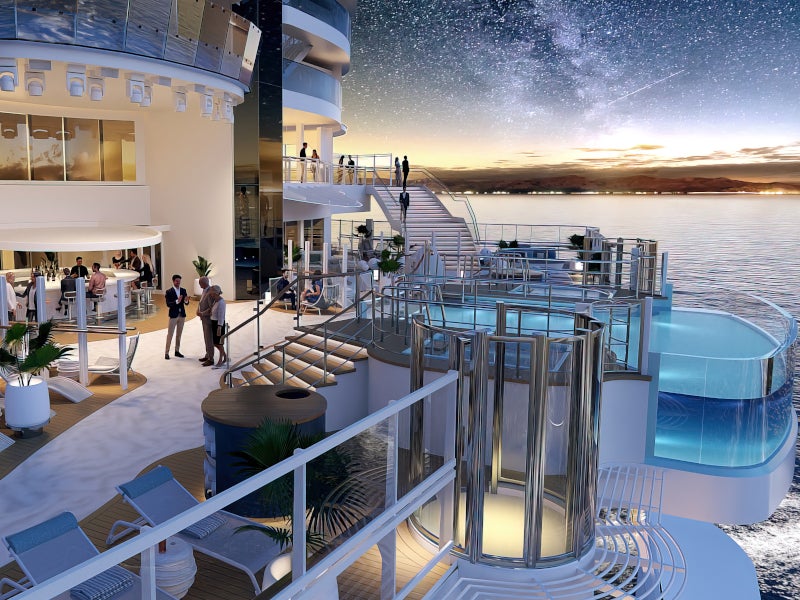 The ship will accommodate 4,300 passengers across 21 decks. Credit: Princess Cruises.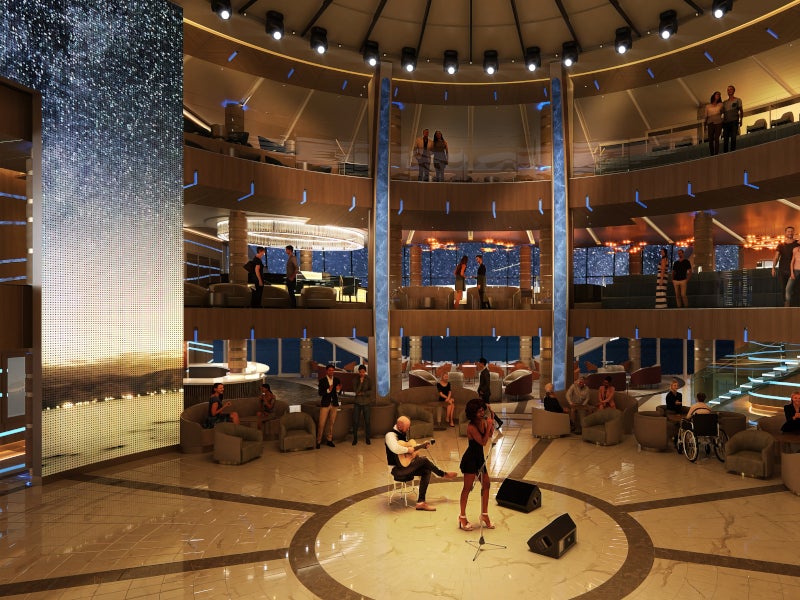 The Piazza, inspired by the vibrant squares of Europe, offers vibrant lighting and dynamic views. Credit: Princess Cruises.
Star Princess is the second Sphere-Class cruise ship of Princess Cruises, an American cruise line owned by Carnival. The vessel is being built by Italian shipbuilding company Fincantieri.
The new LNG-powered vessel will join its sister ship Sun Princess as the largest ship ever constructed for the company, featuring the latest sustainable innovations. The ship will set sail on its inaugural voyage in the Mediterranean in August 2025.
It is the company's third ship with the name Star Princess. The first and second Star Princess ships were launched in 1988 and 2002, respectively.
Star Princess cruise ship design and features
Star Princess will incorporate the same design and features as Sun Princess.
The ship will be 1,133ft long with a gross tonnage of 175,500t. It will have 21 decks with 2,150 guest cabins to accommodate 4,300 passengers. It will have 1,500 balconies.
It will consist of many features, including the Dome, a transformational entertainment venue inspired by the terraces of Santorini, the next-generation Piazza with glass sphere and Signature Collection Suites.
Accommodation onboard Star Princess
The ship offers a range of staterooms including the Signature Sky Suites, Signature Collection Suites, Cabana Mini-Suites, Mini Suites, Deluxe Balcony, Premium Oceanview, Interior and wheelchair-accessible rooms.
The Signature Sky Suites are the largest and the most premium staterooms of the ship, having an area of approximately 1,262ft² and with accommodations for up to five guests. It includes luxurious appointments, an expansive stateroom and balcony with two bedrooms, two bathrooms, one with a full bath with tub and separate shower, a seating area and a sofa bed. The stateroom includes access to the Signature Restaurant, Signature Lounge and the private Signature area of the Sanctuary along with special suite-only benefits.
The Signature Penthouse Suites are 304ft2 to 636ft2 in size with a balcony. They feature a complimentary mini bar, a spacious closet and professional services.
The Cabana Mini-Suites offer resort-style staterooms spread across 329ft2, including a private cabana, a balcony and a large private lounge area.
The Mini-Suites measure 303ft2 in size. Both Cabana Mini-Suites and Mini-Suites will feature Reserve Collection upgrades and access to the Reserve Collection restaurant.
Deluxe Balcony staterooms are roughly 235ft2 in size. Premium Oceanview staterooms have an area of 212ft2 and Interior staterooms range from 136ft2 to 145ft2 in size.
Star Princess also provides wheelchair-accessible staterooms for guests with limited mobility. The rooms feature ample space for a wheelchair to turn around, an accessible writing desk, an easy-access wardrobe and either a roll-in shower or transfer shower.
Dining and other amenities onboard Star Princess
Star Princess will feature more than 29 restaurants and bars onboard. Among the dining venues will be Crown Grill and Good Spirits at Sea.
The cruise ship offers a wide range of amenities, including wellness and relaxation areas.  It will have new and innovative terraces including Sea View Terrace at the front with a two-deck bar and lounging area and the Wake View Terrace on the back of the ship, featuring an infinity pool and all-time entertainment with a bar.
The passengers can have access to the Signature Sun Deck and Cabana Deck for the respective booked accommodations.
A two-storey Lotus Spa will feature a salt room, an aromatic steam room, the Enclave and a hydro pool.
The Sanctuary will be an area only for adults, where they can have beverages and take an al fresco massage.
Star Princess will also offer premium Princess Medallion service providing personalised experiences.
Entertainment onboard
The new Piazza will be modelled after the vibrant squares of Europe, infused with light for dynamic ocean views and innovative experiences.
The Dome will be a transformational multi-level covered deck. It will be the first-of-its-kind glass-enclosed dome ever constructed on a cruise ship. It will offer a space for relaxation with indoor and outdoor pools and water features during the day and will entirely transform into an entertainment area with a South Beach vibe, state-of-the-art lighting effects and breathtaking performances.
The guests can enjoy all-day entertainment, including game shows, daily wake shows, live concerts and late-night comedy at the Princess Live, located next to the dining areas.
Star Princess also features a Princess Casino with slots or table games, Princess Arena, which is the evolution of the Princess Theatre with an LCD panel and a retail shopping area called the Shops of Princess, located just off the Piazza.