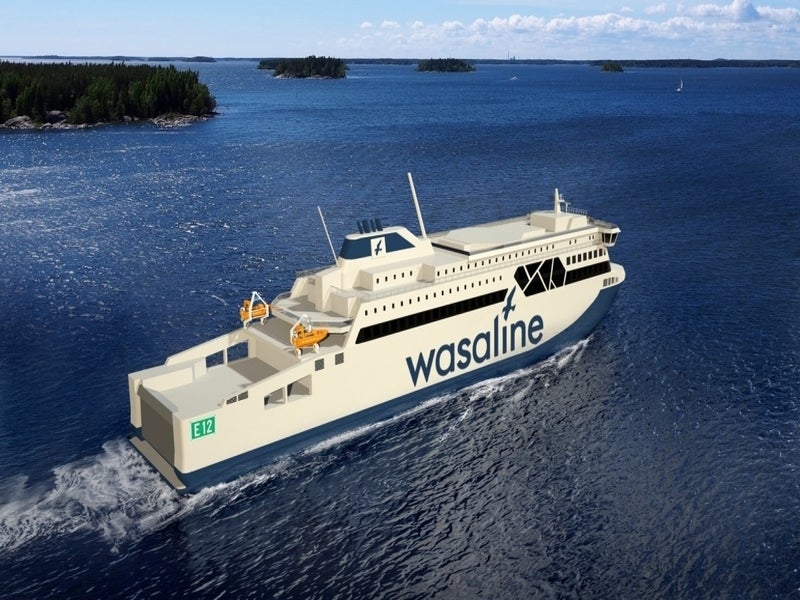 Wasaline ferry will operate between Vaasa and Umeå. Credit: Kvarken Link.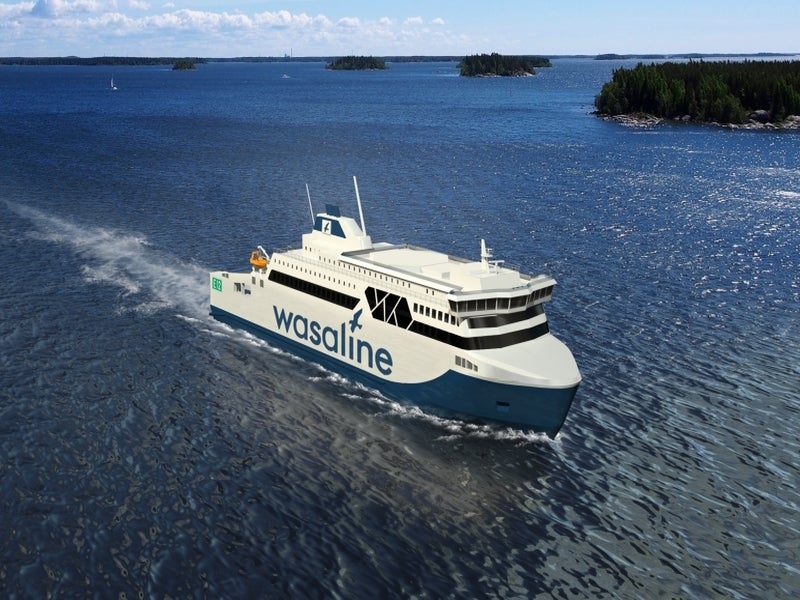 The vessel will be delivered in April 2021. Credit: Kvarken Link.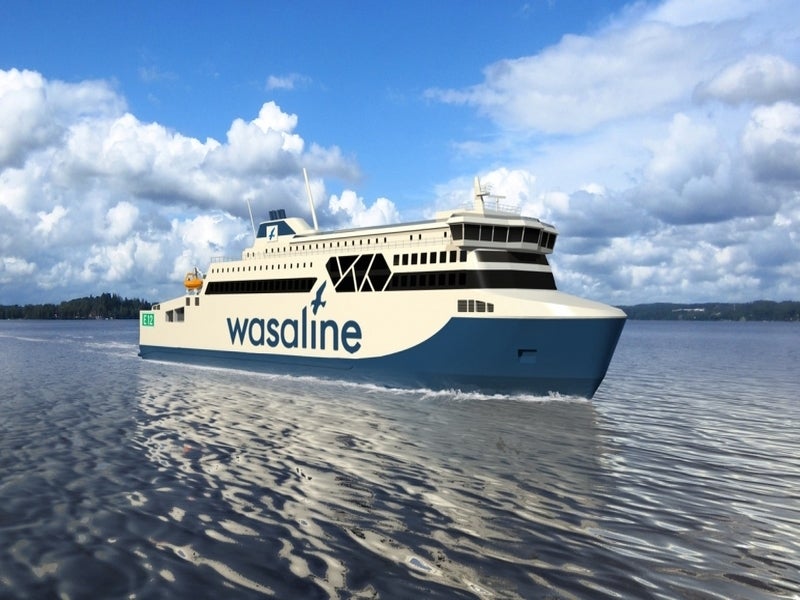 The RoPax ferry will accommodate 800 passengers. Credit: Kvarken Link.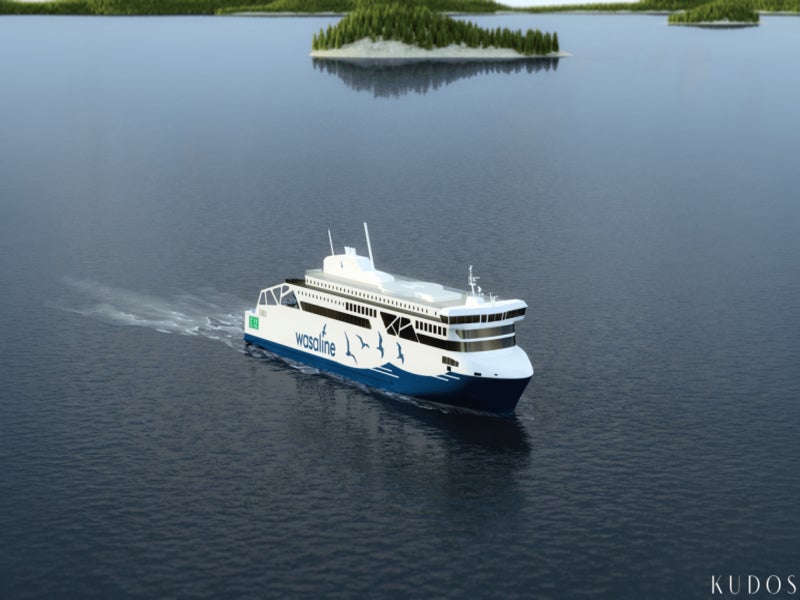 Wasaline ferry will feature two cargo decks. Credit: Kvarken Link.
Wasaline ferry is an environmentally friendly roll-on/roll-off passenger (RoPax) ferry that will be operated between Vaasa and Umeå.
It is set to become one of the world's first RoPax ferries with zero-emission sailing mode upon commissioning.
Kvarken Link, which is jointly owned by the cities of Umeå and Vaasa, will operate the ferry.
Kvarken Link appointed Finnish shipyard Rauma Marine Constructions (RMC) for the construction of the ferry in January 2019. It will have an ice-class 1A Super designation, which means it is capable of sailing during challenging ice conditions.
The RoPax ferry route will serve as an alternative for the 800km road link between Finland and Sweden with an 80km sea-based route. The new vessel will replace M/S Wasa Express, which operated across the Gulf of Bothnia from 1981.
The steel-cutting ceremony of the vessel was held in September 2019. The ferry is expected to be delivered in April 2021.
Wasaline RoPax ferry design and features
The vessel will have an overall length of 150m, a beam of 26m, and a draught of 6.10m. It will have a gross tonnage of 24,300t.
The RoPax ferry will have the capacity to accommodate 800 passengers in its 68 smart cabins. Equipped with two cargo decks, the ferry will have a freight capacity of 1,500 lane-metres for trucks.
"Powered by a dual-fuel engine, the Wasaline RoPax ferry is expected to reduce CO₂ emissions by 50%."
All passenger areas will have ample ventilation and lighting, aimed to enhance the passenger experience. The cargo decks will feature automatic cargo handling with LED traffic lights and auto registering of cars.
The ferry will have a provision for future upgrades and sustainability improvements.
Navigation and communication system
Wärtsilä Nacos Platinum system will feature a combination of control systems for navigation, automation, power and propulsion, which will enable the crew to carry out operations from different on-board areas. It will also help in connecting the ship systems.
The vessel will also integrate Wärtsilä Data Bridge solution, which will provide information regarding the performance of the vessel.
The on-board integrated automation system will allow smart power management system of engines and batteries.
Wasaline RoPax ferry propulsion details
Powered by a dual-fuel engine, the Wasaline RoPax ferry is expected to reduce CO₂ emissions by 50%. Liquefied natural gas (LNG) will be the primary source of fuel for the vessel, which can also run on liquefied biogas (LBG) and biogas fuel produced in Vaasa.
The electric propulsion system will be powered from azimuth thruster units. It will enable the ferry to sail at a maximum speed of 20k.
Funding
The Finnish Government will grant €25m ($27m) funding for the construction of the new ferry, which is estimated to cost €120m ($136.3m).
The European Investment Bank (EIB) approved a €70m ($77m) loan in June 2019 for the Wasaline ferry.
Contractors
Deltamarin was awarded a €4m ($4.49m) contract by RMC for designing the car passenger ferry, in March 2019.
Wärtsilä was appointed to provide its Nacos Platinum navigation and communication system, while the Azipod propulsion will be supplied by ABB.
WE Tech Solutions was contracted to deliver the hybrid electric propulsion solution, which includes propulsion drives, energy management system, main propulsion switchboards, shore connection switchgears, energy storage system, and the propulsion control system.
DNVGL is appointed by Kvarken Link to provide the classification for the new ferry.
VEO will provide electric main switchboards, while Danfoss/Vacon is responsible for manufacturing the propulsion drive system with a novel frequency converter solution.
Leclanché will provide the energy storage system with Li-Ion battery packages, while WEG will manufacture the generators.