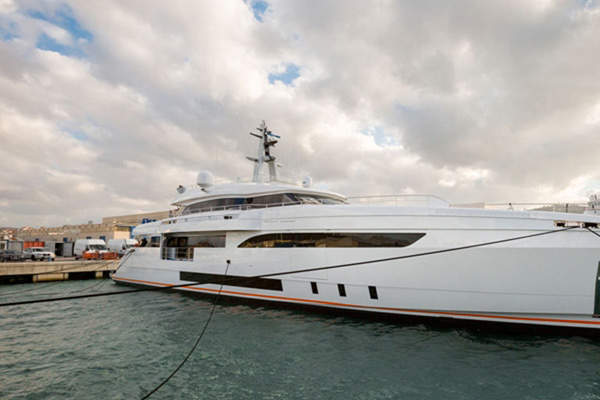 The WIDER 150 tri-deck superyacht is built by WIDER at its shipyard in Ancona, Italy. Image courtesy of Wider s.r.l.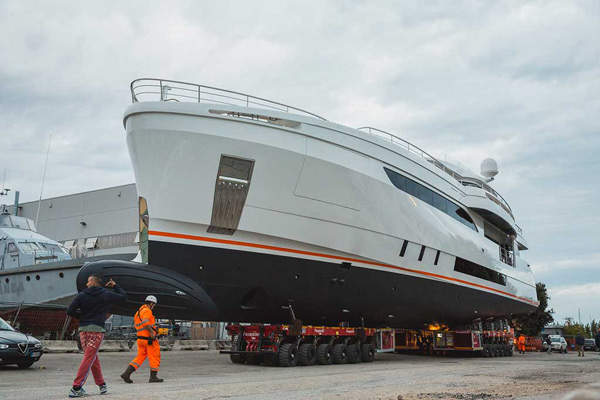 The interior design of the yacht was provided by Ideaeitalia. Image courtesy of Wider s.r.l.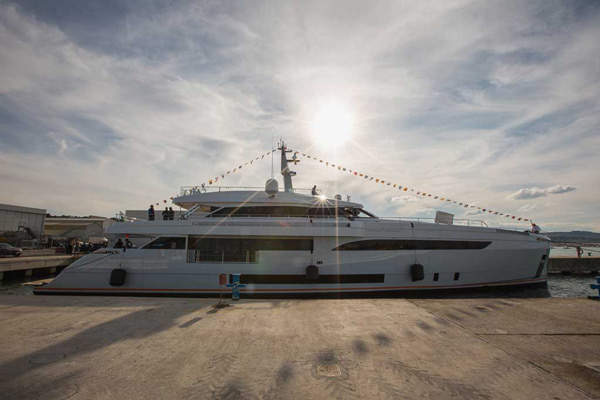 The WIDER 150 superyacht was launched in October 2015. Image courtesy of Wider s.r.l.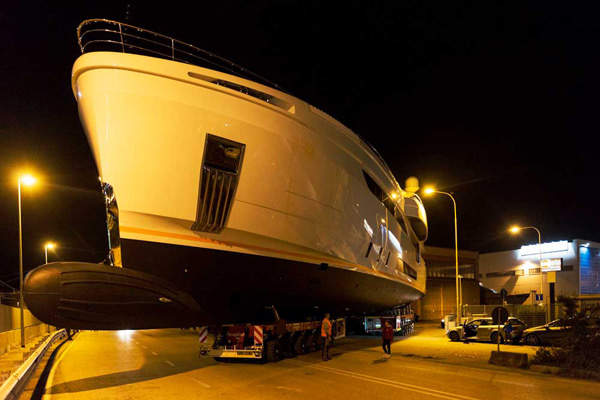 The WIDER 150 features a bulbous bow. Image courtesy of Wider s.r.l.
The WIDER 150 superyacht can accommodate up to ten guests. Image courtesy of Wider s.r.l.
The WIDER 150 (Project Genesi) tri-deck superyacht was launched by WIDER in October 2015. It is built to comply with large yacht code (LY3) safety and quality standards.
The yacht's interior was designed by Ideae Italia, and Fulvio De Simoni designed the exterior.
Construction work began June 2014 at a WIDER shipyard in Ancona, Italy. RINA SERVICES provided classification for the WIDER 150.
With large interiors and exteriors, the yacht offers luxury features and high-reliability.
Design and features of WIDER 150 yacht
The WIDER 150 is fitted with a bulbous bow. Its hull and superstructures are made of 5,083 aluminium alloy plates.
The yacht is 46m-long and has an 8.53m beam, 1.98m draft, 355t full-load displacement and gross tonnage of 500t.
Features include a crew mess, a beach club spanning more than 90m², and a 7m seawater swimming pool.
Using a floating launching system, the yacht can carry a WIDER 32 tender in a garage at the stern. The tender can be driven using a transom opening hatch.
The WIDER 150 is operated from a state-of-the-art bridge station, which is equipped with a captain's cabin, electronic chart display and information system (ECDIS), and an en-suite bathroom. It also features port and starboard wing stations, which can be hidden from view when not in use.
Accommodation
The superyacht can accommodate up to ten guests in five en-suite cabins, including two VIP cabins, two standard cabins, and one Pullman berth for children.
Four twin cabins provide comfort seating for eight crewmen, and a sizeable captain's cabin is located next to the wheelhouse.
The engine room can be directly accessed through a central corridor.
Deck details
The main and upper deck lounge areas are fitted with large floor-to-ceiling windows, which provide sunlight and panoramic views.
The main deck boasts an interior saloon, partitioned into two living sections, and a stern area with an external cockpit.
The forward space of the saloon houses a 75m² full-beam owner's suite, and a 5.6m² push-button sea terrace.
The upper deck has a sky lounge with an opening roof, a dining area with two electrically operated glass doors, and two terrace areas. It is fitted with stainless-steel hand rails and luminous glass panels.
A large sun deck features a bar, barbeque, spa, plunge pool, and a 360° view. A concealed foredeck lounge in front of the wheelhouse can be hidden beneath a watertight hatch when not in use.
WIDER 150 propulsion details
The Wider 150 is powered by a diesel-electric modular propulsion system and azimuthal pods.
Located in the bow, the power generator room comprises four inline variable-speed diesel generators, four 350kW generator sets, and two 531kW permanent magnet electric motors. These provide power to the azimuthal pods and the alternators on all four generators.
A technical room with a 544kW lithium polymer (LiPo) battery pack is placed in the stern.
The azimuthal pods provide fuel economy, greater flexibility, increased reliability and extended range, while reducing noise and vibration.
A WIDER power-management system is installed to control onboard energy sources. The fuel and water capacities of the yacht are 45,000l and 12,000l respectively.
Performance
The yacht has a range up to 2,000nm at maximum speed (15k), and 3,000nm at cruising speed (13k). This can be increased to 4,200nm at an ecological speed of 11k.
In zero-emission mode (ZEM), only the battery pack powers the yacht, providing a speed of 6k for up to six hours.
"With large interiors and exteriors, the yacht offers luxury features and high-reliability."
Contractors involved
The power-management system was developed by Emerson Industrial Automation and WIDER.
The LiPo battery pack was developed by ESTechnologies, and the azimuthal pods were supplied by Veth Propulsion.
Finnish company Visedo supplied electric motors, while the main electric propulsion system was built by Auxilia Electric Propulsion.
Poltrona Frau designed the yacht's interior furniture and leather.