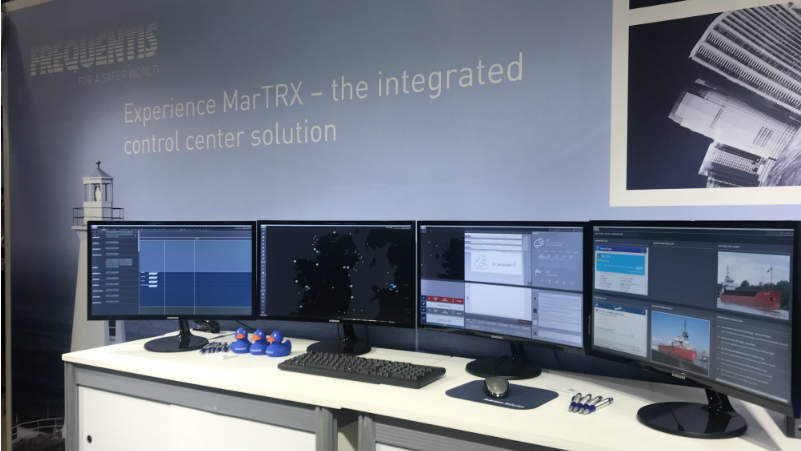 Traditionally, maritime control room operators have had to sort through multiple data sources to make sense of everything, sometimes using three or four different systems.
This time spent trying to find the necessary operations data through different platforms could be the difference between life and death, particularly in search-and-rescue operations.
To simplify control room operations, MarTRX by Frequentis Maritime allows the operator to quickly and easily sort through reams of information on an intuitive, web-based platform.
The wealth of information provided to operators allows them to respond more quickly to an incident because they know exactly what the issue is and the action required. The quicker the information can be located, the greater the chance of operations success.
"The solution was developed specifically for operators," says Alexander Neuhaus, strategic product manager at Frequentis. "The solution has been designed to improve the speed and accuracy of operator workloads. Voice and data communication capabilities allow operators to make quick decisions based on accurate information, while also collaborating with other departments."
MarTRX product suite
The MarTRX product suite is the result of collaboration with control room operators and is based on micro-service architecture. The solution can be customised to meet the needs of different areas within the maritime industry such as search-and-rescue, coastal surveillance, and vessel traffic services.
"The idea was to create one bigger selection of tools. We don't deliver the tools to the customer, we deliver the finished goods," adds Mr Neuhaus.
"We have a big collection of modules and we can use those modules for customer-specific solutions. And the idea was to have roughly 25 modules. You always end up with a very project-specific solution."
Operations are streamlined through the integration of the modules into one platform. In addition, the customer can select the modules they require and prioritise them according to specific areas of interest.
Data may include vessel information, weather, ship owner, or radar. Voyage data is also available, from the vessel's original location and its destination, as well as how many passengers are on board.
Dynamic data is the vessel's current position and speed, which has intervals of a few seconds. As this information updates so quickly, it is vital to have a system that is fast enough to keep up with changing events. All this data is quickly processed through MarTRX.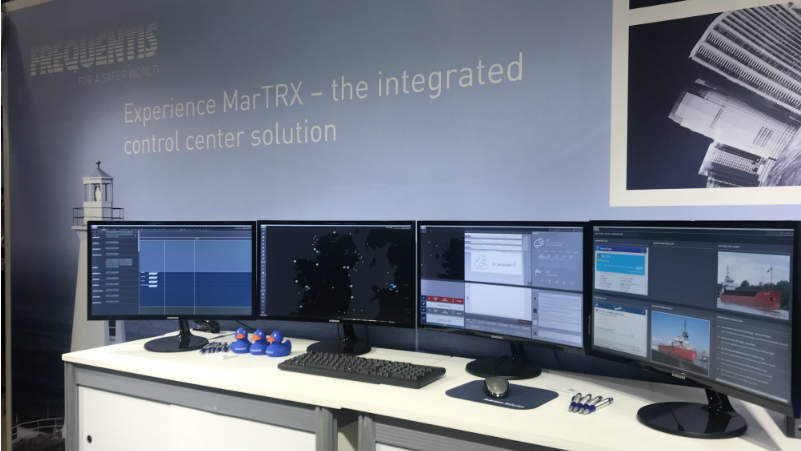 This streamlining of operations results in a significantly lower capital and operational expenditures (CAPEX and OPEX), as well serves the trend to fewer operations centres.
"With a typical solution for search-and-rescue, you have ten or 15 modules from different vendors that are not integrated," explains Mr Neuhaus. "They do not interact with each other. This is very hard for operators because they need to know their 'business process' of what they are doing in their mind and then they have to align all the different functionalities from the different subsystems in their head, so they need brain power to process this.
"In our solution, we do it the other way around. We say: 'Let's come together, let's talk to the customer, let's analyse their workflow. Let's identify how their whole workflow looks'. And then we create a product, which flows together with the operator through the whole incident or situation.
"One of the strong focuses we had was workflow support for the operator."
Multi-platform solutions for maritime control rooms
MarTRX has been designed to work across multiple platforms, avoiding potential delays in receiving information that may be caused by different agencies or authorities having access to it, or operators trying to locate it from another device.
"The operator used to have all the information somewhere in the system," says Mr Neuhaus. "MarTRX brings it all together in one place because it has been designed to make this vital data more accessible.
"The whole design of the solution is to enable cooperation between multiple operators. So very often, they have teams of two people dealing with one incident. Then very often you have different agencies from one control room, you have more control rooms overseeing an incident.
"The whole solution was designed for multi-operator, multi-incident, multi-sensor, and multi-agency."
"The whole solution was designed for multi-operator, multi-incident, multi-sensor, and multi-agency. If you are really flexible in your control centre deployment, you should be able to handle those four."
MarTRX was created from the bottom up, with customers involved throughout the development process. The system was optimised from what the user needed, specifically with operators in mind.
"We start identifying workflows with customers," explains Mr Neuhaus. "We have performed multiple workshops with real operators.
"The important part was that we had to stay totally open-minded and not think about any solution we already have in place, because that is typically a shortcut. If you already have a solution then the customer tells you something, you're already trying to match their request to an existing solution. In this case, we avoided this way of thinking. I think that was the biggest success from the design challenge we had."
Frequentis solutions currently cover approximately 25% of the world's ocean surface. While just a handful of clients are currently using the bespoke MarTRX suite, this number is expected to grow significantly as the technology becomes more established on the market, helping to simplify operations and optimise efficiency.