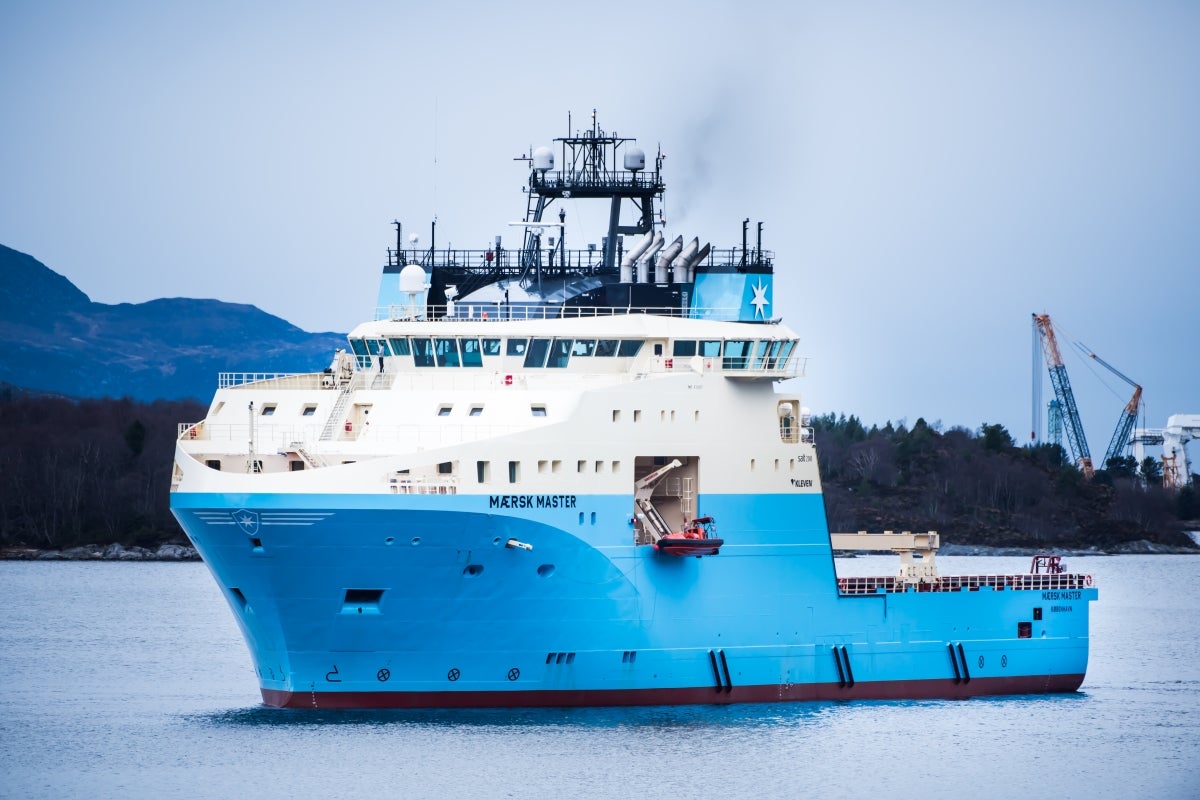 Shipping group A.P. Moller-Maersk posted its second-quarter profit report on August 15 which saw an increased share price by 7%. However, it warned that the US-China trade war could limit container traffic.
Maersk's earnings before interest, tax, depreciation and amortisation (EBITDA) totalled $1.2bn in the second quarter, growth of 17% from 2018 due to "continued recovery in ocean," CEO of A.P. Moller – Maersk Søren Skou said.
It profited from higher container freight rates, larger volumes and lower costs and said it still expects its EBITDA to reach $5bn by the end of the year.
While the company also expects global container traffic to go up by 1% to 3% this year after seeing a 2% rise in Q2, the ongoing trade war between the US and China could be responsible for reducing growth in shipping.
Maersk is not the only one to issue warnings over the trade war. Shipping company Hyundai Merchant Marine (HMM) today said: "Volume increase is expected during the peak season, but global trade uncertainty will persist, attributed to the US-China trade conflict, instability in the Middle East, Brexit and most recently, growing political and trade concern between South Korea and Japan."
Newly imposed tariffs between the US and China coupled with additional US tariffs due to be implemented later this year could remove up to 1.5% of global container demand in 2020, Maersk said in its statement.
The trade war originally began in July 2018 after Donald Trump's administration imposed tariffs on $34bn worth of Chinese products after an investigation into China's unfair trade practices. The goods marked for tariff faced a 25% border tax before entering the US. In retaliation, China enforced a 25% tax on $34bn worth American goods which included soyabeans, automobiles and lobsters.
Since then, the trade war has only escalated as the US has imposed tariffs on $250bn worth Chinese goods and Chinese tariffs have been levied on American goods valued at $110bn.
Experts believe the ongoing trade war would impact not only the US and Chinese economies but also international container businesses as there will be lesser imports entering the US.
As of August 13, the Office of the US Trade Representative announced that it is delaying the imposition of a 10% tariff on some goods – which are included on a list of $300bn worth of products – until December 15 to avoid the adverse effect on shoppers for the Christmas season. This would be in addition to the 25% tariff already imposed on $250bn of Chinese goods.