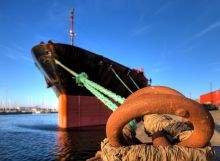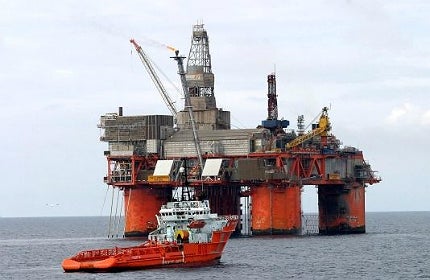 According to Global Marine Trends 2030 – a jointly produced report from Lloyd's Register, QinetiQ and Strathclyde University, looking at commercial shipping, the naval sector and offshore energy – growth will return during the next two decades, bringing wide ranging opportunities in all three areas.
Adopting a scenario planning methodology, the report took three broad visions of how the future may play out, and examined how each might, in turn, influence the shape of marine industry by the end of the first third of the century.
Predicting the future is of course notoriously difficult, and the report's authors are clear that these are 'suggestions', not forecasts, as such, but tellingly, as Lloyd's Register's CEO, Richard Sadler, said at its release in April: "What is striking is that even in the most negative of the scenarios envisaged, maritime growth is strong."
All of that might add up to an increase in seaborne trade from today's nine billion tonnes to perhaps as much as 24bn tonnes in the period, and see China owning around a quarter of the world's merchant fleet.
Drivers and scenarios for driving seaborne trade
Global Marine Trends examines three possible futures, and how the distinct global development ethos set out to characterise each scenario ultimately comes to shape the resulting visions of the maritime world of 2030.
In the 'Status Quo' version, the primary interest of people lies in social development, particularly in terms of employment and rising living standards. This leads to a 'business as usual' approach, with governments taking a short-termist approach, and economic growth, while punctuated with boom and bust, largely retains its current momentum.
"In the 'Status Quo' version, the primary interest of people lies in social development."
'Global Commons' envisages a world where concerns over dwindling resources and the environment prioritise sustainable development and fairer wealth distribution, leading governments to work cooperatively, resulting in accelerated – but sustainable – economic growth.
The final scenario – 'Competing Nations' – sees countries primarily acting in their own national interests, and little or no global agreement will emerge. Described as a "self-interest and zero-sum world", it is likely to result in increased protectionism and slower economic growth.
Three global drivers – demography, economy and the demand for natural resources – were then used to try to quantify how each of these possible future approaches might play out. According to Patrick Carnie, Maritime Strategy Manager, Qinetiq, this is the first time ever that naval, commercial and offshore energy fields have been brought together in an attempt to suggest what their combined future might look like.
What emerges makes it quite clear that the marine world in 2030 will be a very different place indeed.
Shipping: the key indicator for seaborne trade
In terms of offshore energy, almost half of the oil extracted will come from deepwater fields, while the number of offshore wind platforms around the globe will have increased a hundredfold.
"What emerges makes it quite clear that the marine world in 2030 will be a very different place indeed."
At the same time, while the world's advanced navies will see fleet numbers continue to decline – from the 585 major platforms of 2010, to 500 by 2030 – technology will almost double their effective power, and the US will remain the dominant player throughout the period.
However, while naval power is primarily influenced by economic forces, and offshore energy by the twin effects of economics and natural resources, only with the commercial sector do all three of the global drivers come into play – and that makes shipping arguably the key indicator of marine future.
The future global fleet
In 2011, the global fleet already exceeded 103,000 self-propelled merchant vessels above 99 gross tonnes, principally tankers, bulk carriers and container ships.
With seaborne trade potentially set to double, the total tonnage – and numbers – of all major types of vessels will grow, although at differing rates.
The years to 2030 could see the number of containerships of 7,600 TEU and above increasing at three times the rate of those below that capacity, while the tanker fleet grows slowest of all, during the next two decades.
While some of the suggested nature of the future fleet, its ownership and who will be building it, varies with the particular 'scenario' examined, it is the broad agreements between them that speak most interestingly of the developing trends across the sector. Of those, it seems, the clearest of all is that China – fuelled by its burgeoning hunger for natural resources – will be the emerging maritime superpower of the time.
Fleet ownership to 2030
"With seaborne trade potentially set to double, the total tonnage – and numbers – of all major types of vessels will grow."
Chinese ownership, for instance, is tipped to rise from its current 15%, to reach between 19 and 24% by 2030 – representing the largest growth in fleet ownership globally, and rivalling Greece and the rest of the European nations combined.
Japan, by contrast, will see its share of the fleet fall from around 12% today, to about half that over the same period.
Against this universal backdrop of China rising, the dynamic is shifting within the different ship types too. Europe's share of the tanker fleet will decrease by around a quarter of its current 40%, while by 2030, China and south-east Asia will also control roughly 30% between them.
Western Europe is also expected to see a decrease in its LNG carrier share, from 29% to about 22%, although ownership of this type of vessel will remain largely dominated by the Middle East, Europe and Japan throughout the period – though China and Africa will be starting to challenge it.
Europe's share of containerships will also see a significant fall – from just less than half in 2010, to around a third, while China, the Middle East, south-east Asia and Latin America all increase their ownerships. Finally, as Europe and Japan reduce their share of the bulk carrier markets, China will increase its ownership, from a current 22% to perhaps as much as 31% in the coming two decades.
Shipbuilding to 2030
Shipbuilding activity is likely to see increases in LNG carrier, bulk carrier and containership deliveries, but tanker orders are expected to fall, meaning that in effect overall deliveries will remain at the current level through to 2030. Beyond that, as Tom Boardley, Marine Director, Lloyd's Register says: "Freight patterns will change and there will be new ports and new areas trading that we don't see today", leaving China and the other emerging countries to set the shape of the new-build market, dependent on their needs at the time.
The large share of shipbuilding currently enjoyed by South Korea and Japan, will, however, almost certainly decline over the next twenty years, as other nations – again principally China – begin to dominate the market.
There is always inherent uncertainty in any attempt to look into the future, and the report itself highlights a number of potentially 'disruptive events' which might fundamentally derail the scenario outcomes. Nevertheless, in the absence of something quite unforeseen happening, China will be the world's primary marketplace for seaborne trade, and as the report's authors conclude: "The marine world in 2030 will be almost unrecognisable owing to the rise of emerging countries, new consumer classes and resource demand."
As the old Chinese proverb goes, we live in interesting times.
---
Related content
---
Changing Arctic Sea ice conditions will open new shipping routes through the North Polar region and enable extended summer navigability for current open-water routes by mid-century, most notably between the East Coast of the US and Asia.
Researchers at Duke University have developed an innovative material that can dislodge bacteria from ships' hulls by wrinkling.
---