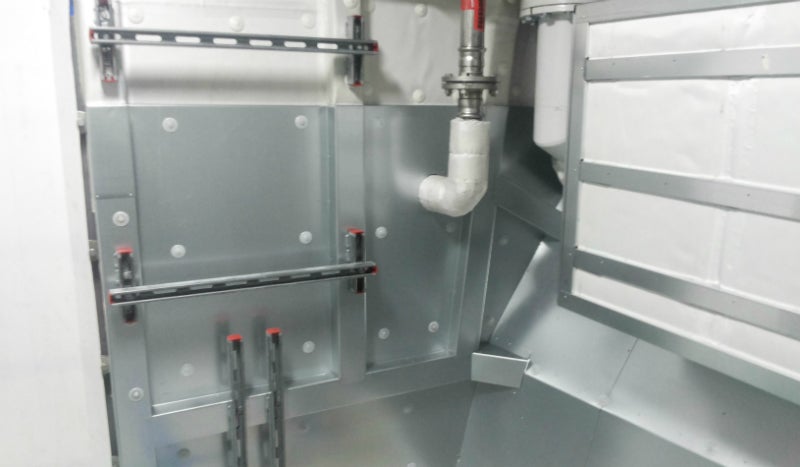 Molten Marine provides ship construction, repair and modernisation services, as well as industrial construction solutions. The company's professional, high-quality and timely services implement the latest technologies that yield multiple benefits for clients.
Molten Marine has expanded its operations both in Lithuania and worldwide.
Shipbuilding, construction and installation services
The company's industrial services for maritime applications include stud welding, material supply and supervision, as well as AutoCAD drawings, calculations, measurement and marking.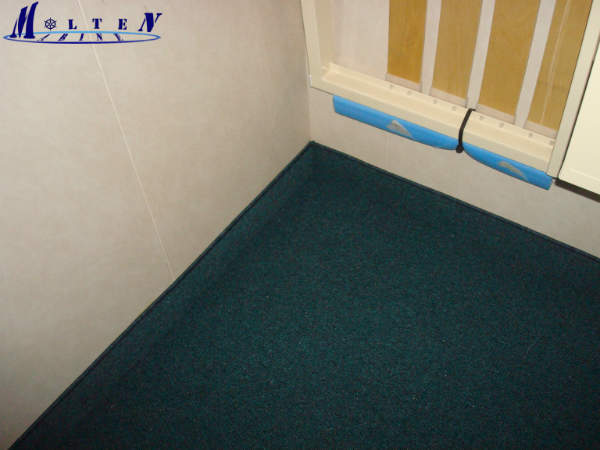 Molten Marine supplies shipbuilding, modernisation and repair services.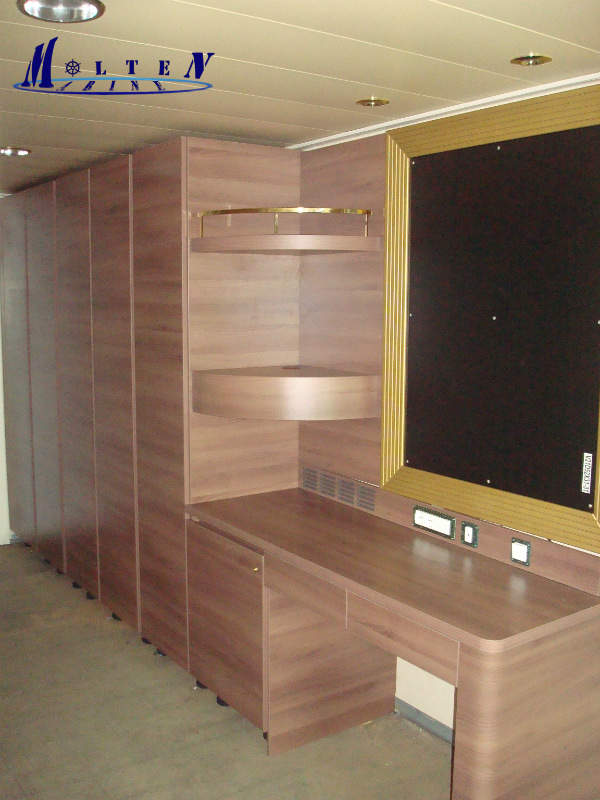 The company assembles furniture and accomodation areas on vessels.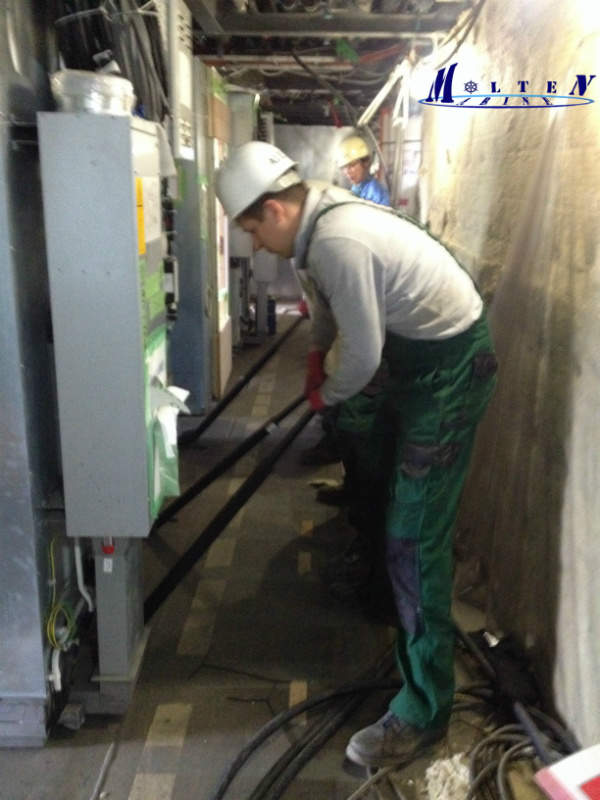 Molten Marine has installed modular cabins for ships, including the AIDAprima cruise ship in Japan.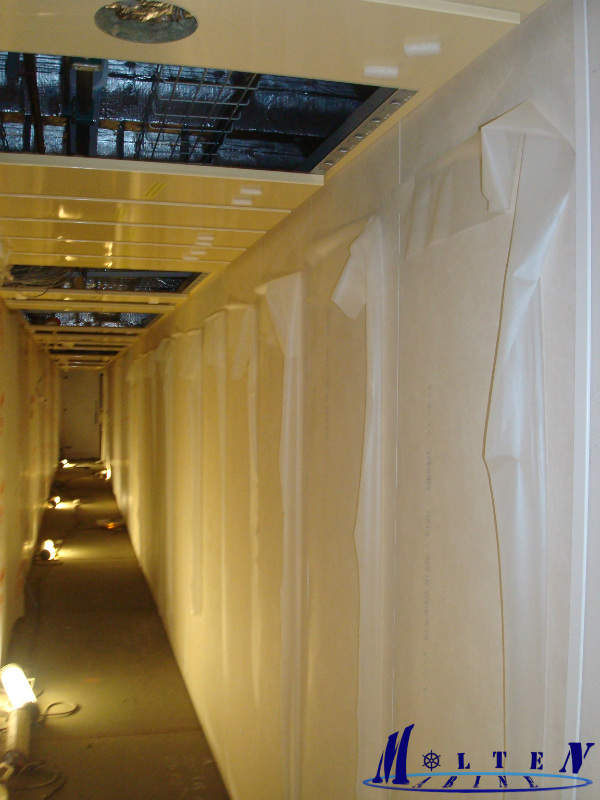 The company's interior outfitting services are carried out by professional, experienced staff.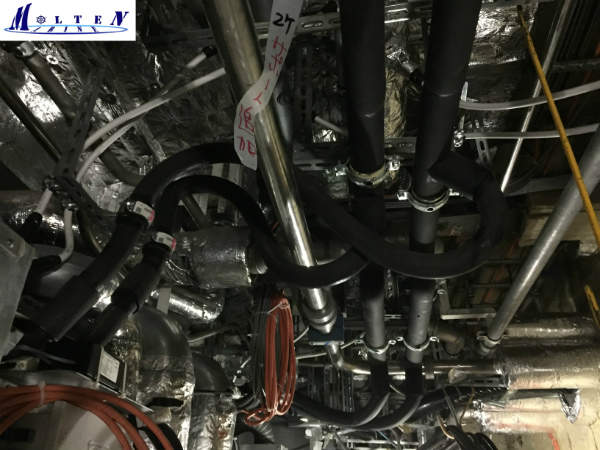 Pipe insulation with armaflex installed by Molten Marine.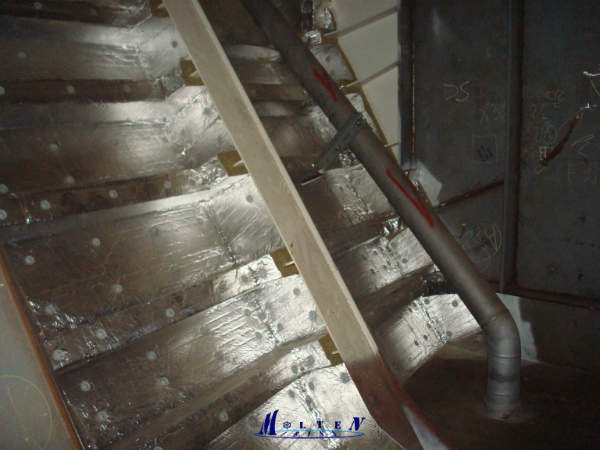 The company also installs thermal insulation aboard ships.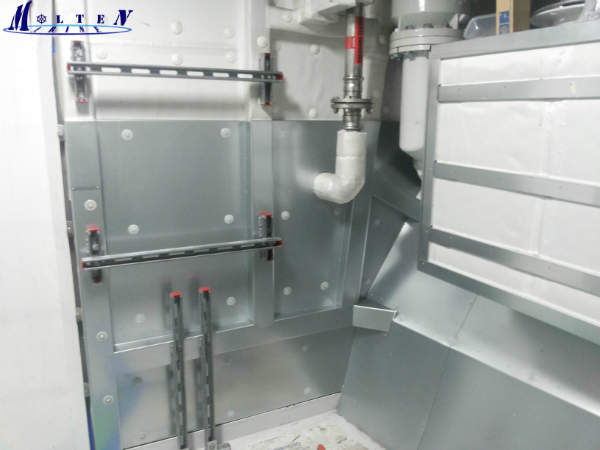 Tin plate materials can be supplied to cover various ship surfaces.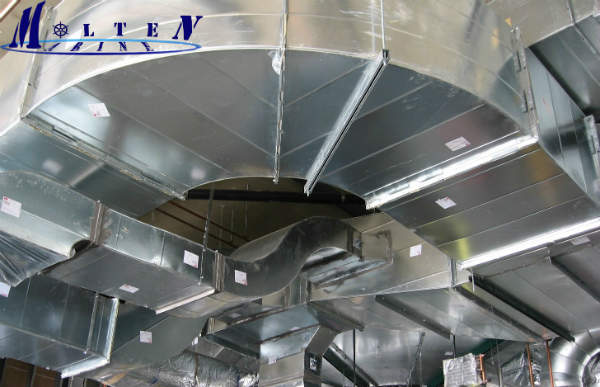 HVAC / ventilation systems can be installed on request.
Molten Marine provides ship installation solutions, such as modular cabins, insulation / tin plate covering for various surfaces, carpeting and flooring, furniture fittings, and finishing for accomodation or public / common use areas. It also supplies cleaners, electricians, and HVAC / ventilation installers on request.
Molten Marine uses its expertise, skills and knowledge to offer innovative and effective solutions, which ensure the exclusivity, sustainability and success of its projects.
High-quality shipbuilding projects
The company promotes team proficiency to successfully deliver its projects, while ensuring the qualification, professional development and motivation of its workers. Molten Marine's well-coordinated and reliable staff ensure flawless, timely and high-quality projects to meet the client's specification.
The company is always ready to implement client requirements, and share its expertise and advice for successful projects.
Past projects
The company is currently implementing one of its largest projects as a subcontractor for R&M group. This includes the installation of modular cabins, accommodation areas, and furniture on the AIDAprima cruise ship at the Mitsubishi Heavy Industries shipyard in Japan.
Molten Marine has also delivered furniture installation and other final upgrades for the MEGASTAR project in Singapore.
Company benefits for ship owners
The advantages of Molten Marine's services for ship owners include:
Best quality / management / price ratio
Responsibility
Fast response
Continuous improvement
Cooperation and experience-sharing