Palfinger Marine is a specialised supplier of marine fendering products for the maritime industry. We are part of the Palfinger AG, located in Salzburg Austria, and have a broad marine equipment portfolio, which includes marine and offshore cranes, winches and lifesaving equipment.
On the fender side, Palfinger Marine has stock points worldwide. This enables us to maintain close contact with the market, build strong relationships and provide good service to new and existing customers.
Palfinger Marine offers pneumatic fenders, foam-filled fenders, fixed fenders, fender davits and accessories related to ship-to-ship (STS) operations. Our pneumatic fenders are manufactured in full compliance with ISO 17357-1:2014.
Whether your business is STS operations or you require fendering for attending ports, Palfinger Marine will supply your full package, on time.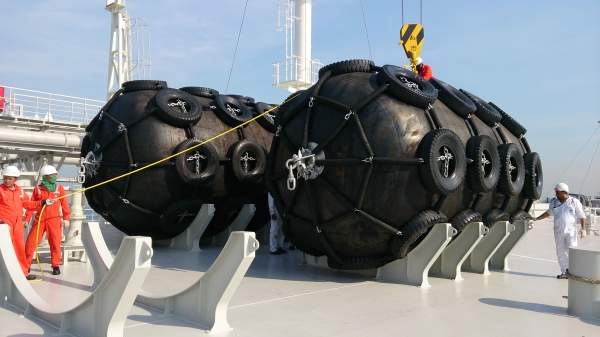 Palfinger Marine NPF-series pneumatic fenders are manufactured in compliance with ISO 17357:2014 to ensure top quality.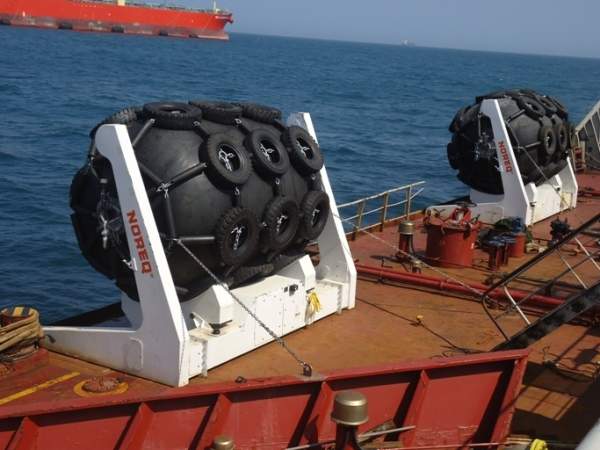 Our davit system provides our customers with a davit alternative that offers low maintenance costs and safe operation in harsh conditions.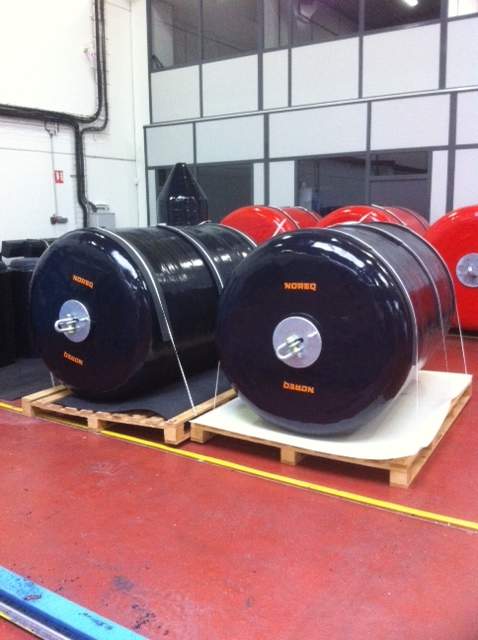 We offer different types and sizes of foam-filled fenders.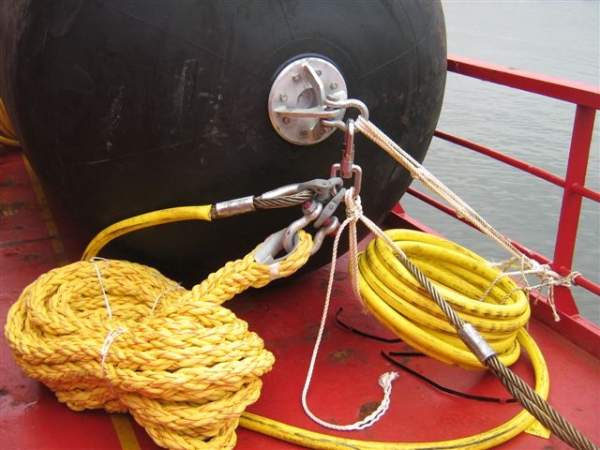 At Palfinger Marine, we supply such accessories as wire rope, rope, fender tails, swivels, shackles and thimbles.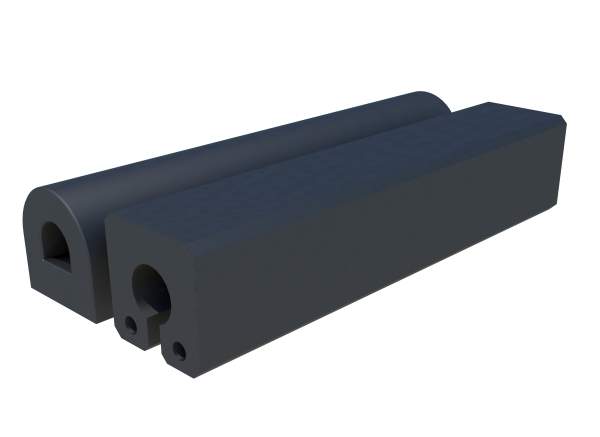 From small profile fenders to large arch fender systems, our wide range of fixed fenders suits any kind of marine vessel or floating asset.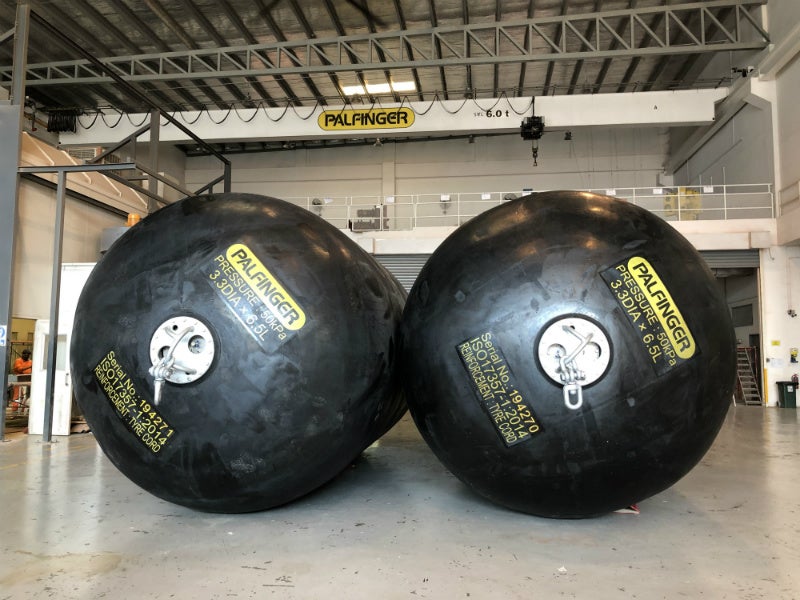 Thanks to our global service network, our responsibility does not stop once the equipment has been delivered.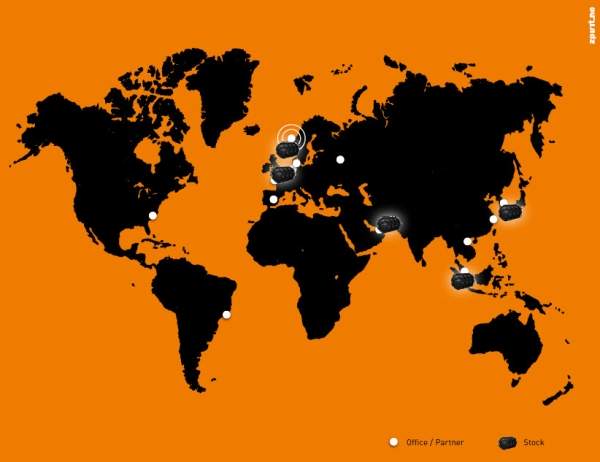 Palfinger Marine has a global presence with stocks and offices worldwide.
Pneumatic fenders
Palfinger Marine manufactures pneumatic fenders in a wide range of sizes. We can offer sizes from 0.5m diameter and 1m length up to 4.5m diameter and 12m length. The NPF series comes with or without chain and tire netting made of used truck tires (aircraft tires are optional).
Palfinger Marine pneumatic fenders are manufactured and tested in accordance with ISO 17357:2014. This is the only standard ensuring the high quality of fenders. Our fenders are suitable for all marine conditions and built to withstand the harsh forces involved in STS operations.
Our fenders have a three-layer body (as per ISO 17357:2014): outer layer, tire cord and inner layer. The fenders have a standard internal pressure of 50kPa and can also be delivered with 80kPa.
NPF series fenders can be delivered with class certification (ABS/DNV).
Fender davits
At Palfinger Marine, we have a strong focus on developing the fender business further to meet the demands of tomorrow. Next to high quality, innovation is one of our main objectives. We are now introducing our new Palfinger Marine davit system to customers worldwide.
The NFD series covers all the most popular types of pneumatic fenders.
The davits are built on the same successful formula as the Harding lifesaving series, as a totally enclosed construction with all vulnerable components protected inside the davit structure.
Our davit system is developed to provide our customers with a davit alternative that offers low maintenance costs and safe operation in harsh conditions.
Foam-filled fenders
Our foam-filled fenders are composed of reinforced fender skin, closed cell foam core and internal steel through-pipe. The swivel structure at both ends allows the ends to fit and rotate freely on the axis of the fender.
Fendering accessories
Whether you need the full package for STS operations or you require the necessary roping for hanging your sling fender on the ship's side, Palfinger Marine will assist you in finding the best solution.
Our complete package consists of:
Rope
Wire rope
Fender tails
Shackles and thimbles
Swivels
Palfinger Marine represents Gutteling marine composite hoes in Scandinavia. This enables us to offer our STS customers a complete package: fender, mooring accessories and STS hoses.
Fixed fenders
From small profile fenders to large arch fender systems, Palfinger Marine offers a wide range of fixed fenders for any kind of marine vessel or floating asset.
We use first-class material and have short lead times.
Fendering services
Palfinger Marine has an extensive service network through its parent company Harding. Our main service station is located in Rotterdam, the Netherlands, where we work closely with Liquid Transfer Technology (LTT), who assist us with any kind of service jobs worldwide.
From small repair jobs to complete re-netting and safety valve inspection / testing, we take care of it.
About Palfinger Marine
Palfinger Marine was previously a part of Noreq, established in 2006. There has since been a steady growth in sales of pneumatic fenders. In 2009, we established our own entity, Palfinger Marine, for handling all fender-related business.
In 2013, Noreq was aquired by Herkules and merged with Schat-Harding to form Harding, the world's leading supplier of lifesaving equipment.
Being part of the Harding Group gives us great opportunities in terms of our service network and offices worldwide.
Fendering supplies
Palfinger Marine is a Norwegian company with our own stock and subsidiaries in Norway, Singapore, UAE and the Netherlands.
The company holds one of the world's largest stocks of pneumatic fenders, located in Rotterdam, and we are ready to ship to any worldwide destination at short notice.
Palfinger Marine will continue to establish new businesses, complete acquisitions and form alliances, in order to steadily develop as a quality supplier.