Aqua Logistics provides high-quality vessel equipment, specialising in the design and manufacture of doors, hatches, windows, scuttles, gangways and accommodation ladders.
Our range of products includes valve remote control systems, ballast water management, marine level switches, and marine level gauges. Hydraulic systems are also offered, including watertight sliding doors, steering gears and cylinders.
Windows and doors in accordance with ISO standards A0, A60, H60, or H120 for fire, blast and ballistic resistance are available, as well as wipers, sunscreens and clear-view screens, galley equipment and heat exchangers.
Customised marine windows
Our ship windows are manufactured according to customer specification with fire, blast, acoustic and ballistic ratings available upon request. There is also an option of heated or curved glass for special applications.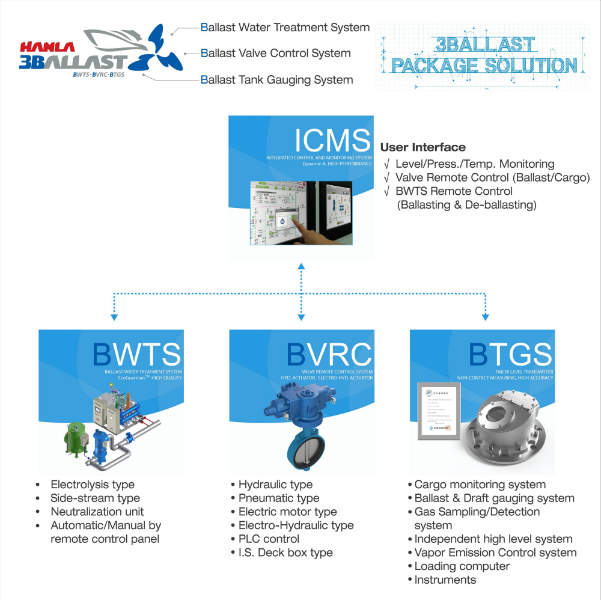 The Hanla IMS Ballast package combines ballast valve control, ballast treatment and tank gauging systems for ships.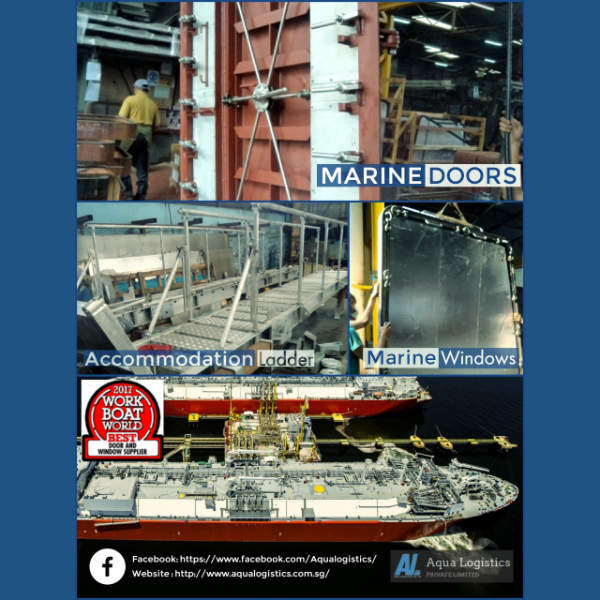 Aqua Logistics can manufacture doors, windows and gangways for vessels to meet any customer specification.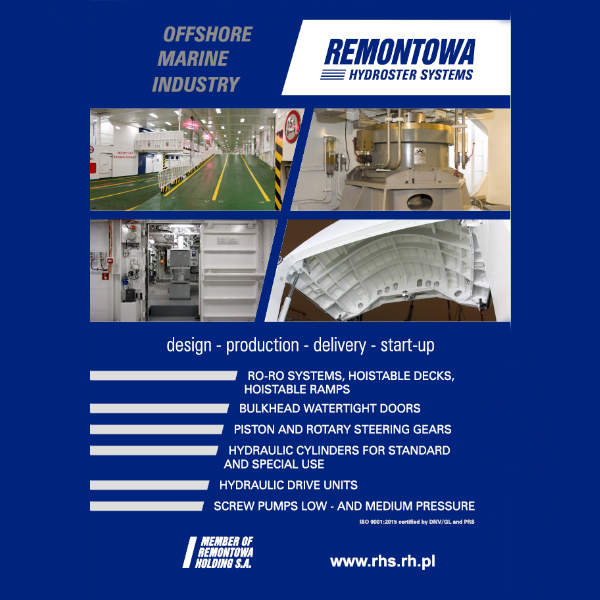 Watertight hydraulic and rotary systems for ships are provided from Remontowa.
Window frames can be produced from steel, aluminium or a range of other materials in accordance with ISO, SOLAS and vessel classification regulations. Continued product development has allowed us to design windows suitable for all uses, from general purpose to harsh offshore environments.
Heavy-duty aluminium, steel and stainless-steel marine doors
Bespoke vessel doors are available with fire, blast, acoustic and ballistic safety ratings with a high-tensile steel plate and up to 55m-deepwater column pressure resistance available if required.
Doors can be manufactured with hinged, sliding, manual, spring, hydraulic or pneumatic operating types, with Norsok or other major classification available on request.
Aluminium gangways and ladders for vessels
Our wharf and accommodation ladders and gangways are stocked in standard sizes ranging from 3m to 6m, with other lengths or operation types available based on customer requirements.
All products can be manufactured in compliance with international standards, including ISO 7061, JIS F2623, and ISO 5488.
Hanla IMS tank gauging systems and ballast system packages
A range of Hanla IMS tank gauging systems are available, including liquid gauges, switches and monitoring systems, which are suitable for offshore and onshore applications to cover most level technologies.
Standard tank gauging systems such as RLG-LP series flat-type level gauges, and FMS series magnetic floating level switches are readily available in stock at Aqua Logistics.
Our ballast package includes three main solutions from Hanla IMS, covering the EcoGuardian water treatment, valve remote control and tank gauging systems. Each system can be controlled through an integrated Dynamic-A control panel.
Integrated systems can provide cost savings with the supply, delivery and one-stop technical and engineering support service.
About Aqua Logistics
Aqua Logistics is based in Singapore, having carried out a number of projects on a range of vessels in Asia since 1989, including ferries, cargo ships, offshore rigs, and tankers, as well as passenger and patrol boats.
Other vessel maintenance products are offered such as marine valve, pipes and fittings, sewage treatment plants and oily water separators.
We have experience in delivering equipment in compliance with ISO, Norsok and NMD standards, with other certifications available from major International Association of Classification Societies such as Bureau Veritas, Lloyd's Register, ClassNK, DNV-GL , ABS, CCS, and RMRS.