drapilux is a 100% subsidiary of the Schmitz-Werke with
headquarters based in Emsdetten.
drapilux has stood for innovative and
superior quality decorative fabrics in the
contract market and private property for
almost four decades. A high degree of
specialist expertise and stylish collections
distinguish us as the leading supplier on
the European market.
FLAME-RETARDANT DECORATIVE FABRICS
drapilux stands for the link between form
and function. It is now 25 years since
we set new standards with the
development of a new generation of flame-retardant
fabrics. In addition, our
innovations – drapilux air, drapilux bioaktiv
and drapilux akustik – have meant that we
have succeeded in providing decorative fabrics,
which improve the quality of lifestyles in a way unknown to date.
An unparalleled collection of samples
means combinations of more than 1,500
stylish designs that are kept
up-to-date by our drapilux sales force.
This extensive and permanently up-to-date
portfolio means your planning security is
guaranteed and is the key to success.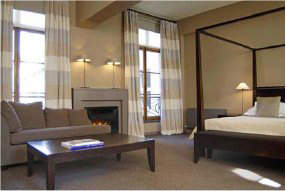 Co-ordinate designs create an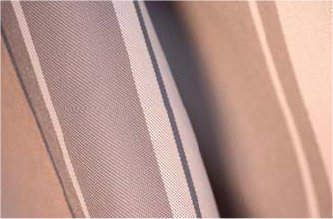 atmosphere of luxurious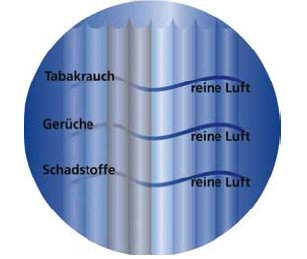 cosiness; drapilux satisfies IMO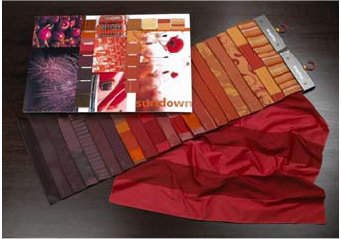 standards and is also resistant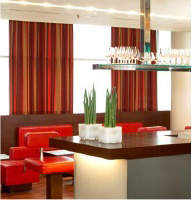 against salt water and the effects
HIGH-TECH FLAME-RETARDANT DECORATIVE FABRICS
We manufacture flame-retardant
decorative fabrics, using the brand fibres of
Trevira CS, for the entire commercial
segment as well as for private property. We also provide intelligent fabrics: drapilux air, drapilux
akustik and drapilux bioactive.
DRAPILUX AIR – NEUTRALISER FOR AIR POLLUTANTS AND
SMELLS
drapilux air is a combination of
flame resistant Trevira CS fibre and air-recreating
air technology. Pollutants and
smells are neutralised by the catalytic
effect. A room's air can be continuously
cleaned day and night.
Scientific studies
have proven its outstanding
efficiency, including the reduction of more
poisonous materials. Formaldehyde is just as effectively
diminished as tobacco smoke
or animal smells.
drapilux air received the 'innovation price textile and object' award from the architecture magazines AIT, ABIT and Intelligent
Architecture. It is suited for employment in all highly frequented or loaded areas.
DRAPILUX BIOACTIVE DECORATION MATERIALS
drapilux bioactive decoration materials prevent the
exponential growth of the most frequent
infection exciters in the Krankenhhaus
(Klebsiella pneumoniae and Staphylococcus
Aureus). Hygiene-wise, the
antimicrobial effect sets
new yardsticks. The magazine eurodecor
praised drapilux bioactive
as "the best innovation of the year 2004."
drapilux bioactive was also awarded the 'the innovation prize for
architecture and health' on the occasion of
the 2005 Altenpflege+Propflege fair. This prize addresses
itself to designers and manufacturers of
innovative products, which underlines the
meaning of architectural quality within the
areas of social health and living. The
areas of application for drapilux
bioactive include medical mechanisms
and medical practices.
drapilux is a European market leader in
the manufacture of fabrics for the contract
market. drapilux has been a subsidiary of Schmitz-Werke since 1998; it was previously an
independent trademark division within
Schmitz-Werke.