Heinen & Hopman Engineering is a world leader in air-conditioning, mechanical ventilation, central heating, refrigeration, fire protection, environmental systems and air duct cleaning. Founded in 1965, the company is renowned for being an innovator in the design, engineering and installation of customised solutions. We work in four specialist areas: superyachts, commercial (merchant) shipping, the offshore industry and navy vessels.
With the broad experience, qualifications and flexibility we require our mechanics and engineers to possess, we strive to ensure people using our systems comfort at all times, and make them feel at ease anywhere in the world.
From engineering to after-sales services, or even if it is just for advice, Heinen & Hopman strives to be at your disposal 24/7 via a global network of subsidiaries and after-sales centers.
Customised HVAC for seagoing vessels
Our in-house engineering and production departments enable us to work flexibly, and we have extensive testing and training facilities. A global network supplies both service and spare parts. The main HVAC equipment supplied by Heinen & Hopman to the sea shipping sector includes air conditioning, mechanical ventilation, heating and refrigeration.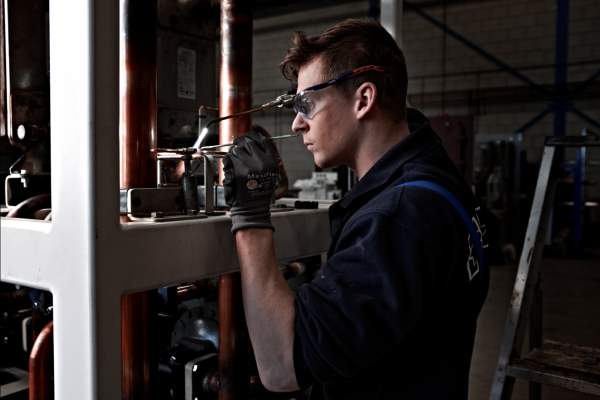 Heinen & Hopman designs, manufactures and tests HVAC systems for the shipping industry. We also offer after-sales services, including HVAC spare parts and maintenance by means of a global service network.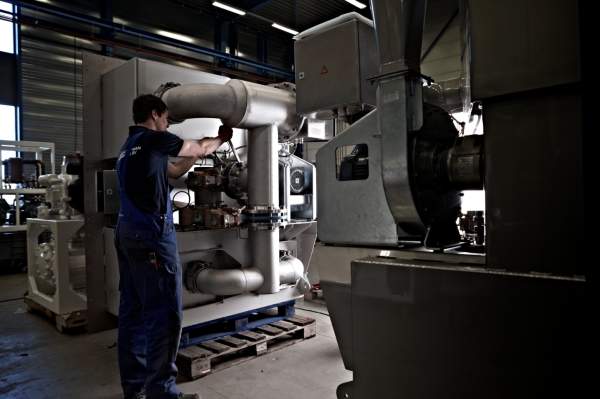 Custom-built and energy-saving ventilation, refrigeration, heating and air conditioning systems for the shipping and offshore industry.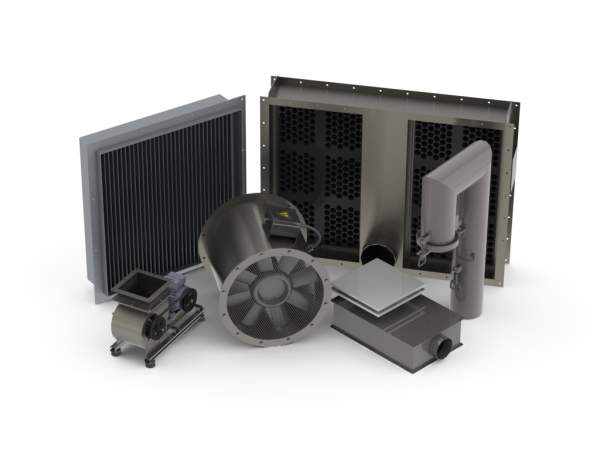 Fully customisable ventilating solutions, including mist-eliminators, spin-filters, cabin units, axial fans and centrifugal fans, all of which are guaranteed to be strong, functional and easy to maintain.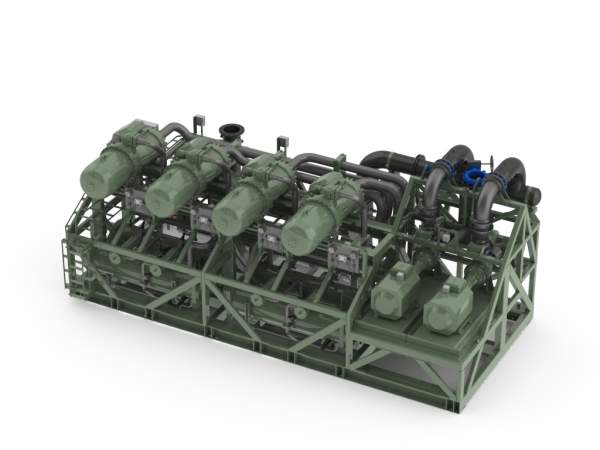 Quality and flexible air conditioning solutions for all vessels, including air handling units, direct expansion and single duct air conditioning systems, packaged air conditioning units and cabin air conditioning units.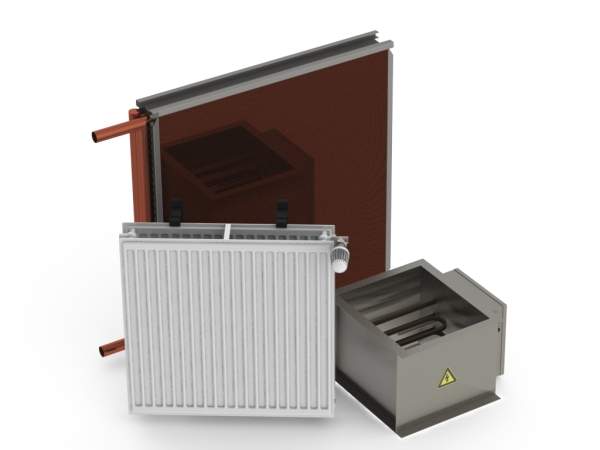 All heating systems and after-sales services for your specific vessel. We commonly supply zone heating systems, thermal oil-fed heating systems, electric and central heating systems, boilers, radiators and heat exchangers.
In addition to these products, we have developed dedicated HVAC equipment for the sector, including:
Energy-saving systems with high yields in various HVAC applications
Energy recovery systems via air conditioning installations
In-depth automation specialities for various operational modes
Special filtration and ventilation solutions for oil and chemical recovery vessels (oil / chemrec) to protect crew and installations
Impulse parking deck ventilation systems instead of large ducts
Impulse engine room ventilation systems reducing the use of large ducts
HVAC installation refits
In addition to building new installations for seagoing vessels, Heinen & Hopman also realises refits of existing HVAC installations. Recent examples include fishing trawlers, dredgers and research vessels, for which we provide global support and installation (supervision). Such refits are carried out in countries as diverse as South Africa, Turkey, the UAE and Singapore.
Our commonly supplied HVAC systems are:
Air handling units
Direct expansion systems
Single duct air conditioning systems
Packaged air conditioning units
Cabin air conditioning units
Zone heating systems
Thermal oil-fed heating systems
Electric heating systems
Central heating systems
Boilers
Radiators
Heat exchangers
Engine room ventilation systems
Cargo area ventilation systems
Water separators / mist eliminators
Sea water cooled condensing unit
Fresh water cooled condensing unit
Provision cooling and refrigeration systems
Refrigeration and air conditioning spare parts
To ensure smooth operation and minimal downtime for all your installed equipment, Heinen & Hopman has an extensive stock of spare parts for refrigeration and air conditioning used within marine installations, available through an efficient parts service.
All stocked items are quoted and dispatched on the same day, and our international depots hold large stocks of spares to ensure minimal delivery time and costs. Our spare parts service can provide components for any brand of HVAC equipment.
Commonly ordered spare parts are:
New and reconditioned compressors
Refrigeration controls
Expansion valves
Filter dryers and gauges
Systems spares
Manifolds
Pipe cutters
Gas leak detectors
Specialist tools
Package equipment including AC units
Centrifugal and axial flow fans: our own brand (Salor) and other brands
To prevent system breakdowns and reduce refrigerant consumption we also offer:
Refrigerant recovery and charging products
Refrigerant leak
Detection products
Vacuum products
Refrigeration tool kits
For more information please don't hesitate to use the form below to send us your business enquiry.