ScanMarine is an exclusive leading interior turnkey contractor for the worldwide marine shipbuilding industry. We can carry out both minor and major new-building, conversion and refurbishment contracts for all type of vessels and offshore living quarters.
ScanMarine's primary services include planning, engineering, GA drawings, material specifications, attaining approval from authorities, workshop drawings, material delivery, supervision and onboard installation.
Our company's broad scope of supply includes insulation, piping, ventilation, electrical works, bulkhead / ceiling panels, doors, toilets, furniture, floor coverings, manuals, etc – all to a complete turnkey installation. Our products and installations are customised to the customer or ship owner's specifications.
ScanMarine can assist ship owners and shipyards worldwide with: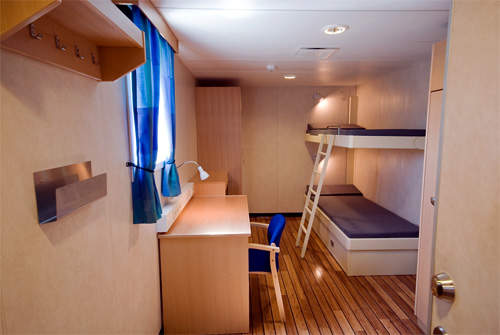 ScanMarine is an exlusive leading interior turnkey contractor for the worldwide marine shipbuilding outfitting industry, providing exclusive interior insulation, ventilation, piping and electrical installations.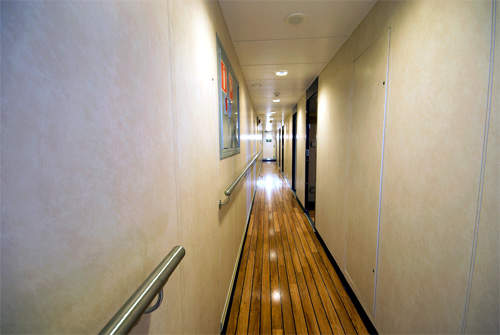 ScanMarine is ready to meet the challenges of new buildings, conversions and refurbishment contracts for all types of vessels.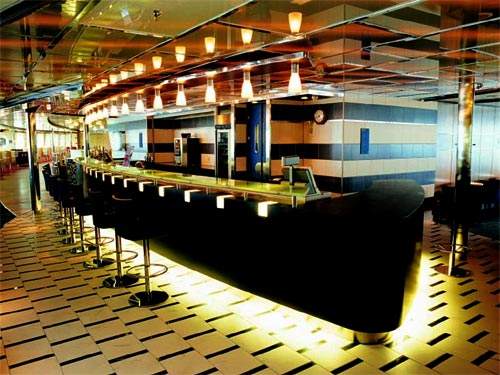 ScanMarine has constructed cabins, galleys, restaurants, bars, casinos, dancefloors, etc. for all types of ships, as well as oilrig living quarters.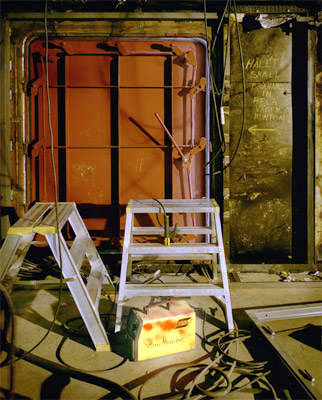 ScanMarine can provide the complete delivery of entire interiors and on-site supervision turnkey.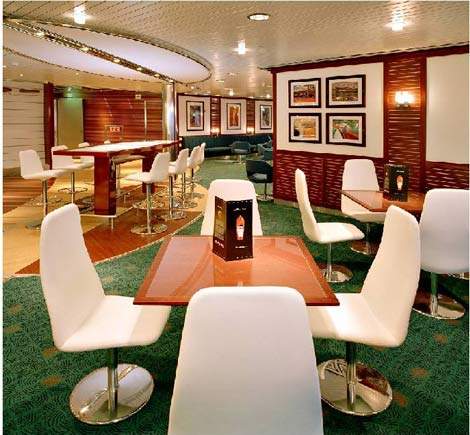 ScanMarine has been successfully involved in a wide range of more than 300 different ship furnishing projects.
Quotations and specifications
Comparison and negotiations
New building and maintenance planning
Supervision of schedule, budget and standards
Co-ordination (as the yard's representative between owner, contractors and suppliers)
Project management – ScanMarine has an expert know-how in all types of modern ship / oilrig living quarters outfitting technology
Insulation, ventilation, electrical and piping installations
Starting from the naked hull, ScanMarine have wide-ranging expertise in all kinds of insulation work, including drawings for classification approval. Our ventilation and electrical package preferably comes with the turnkey package, ensuring that the space-consuming ducts and cabletrays are fully integrated in the design concept.
ScanMarine is also a competent partner in developing complex piping schemes, from the drawing-table to installed working systems on-site.
Turnkey ship construction and refurbishment
ScanMarine has worked with several ship owners and yards in collaboration with other architects, consulting engineers and planners in many turnkey worldwide projects. ScanMarine constructs new cabins; main lounges and show lounges; pub areas; shopping areas; and restaurants and buffet areas, and carries out refurbishment and overall conversions of existing ones.
Benefits of our turnkey solutions include:
All drawings, materials and material specifications are provided from one supplier
Complete installation from one supplier
Optimal price level because the same team is employed from the beginning until final approved installation
Fast decisions between ScanMarine, the shipyard and the ship owner
Short delivery time
Short installation time
Guaranteed final result according to the ship owner's request and approval
Ship outfitting projects
ScanMarine has been successfully involved in a wide range of more than 300 different projects, dealing with most types of vessels. Some recent project examples are:
Stena Ro Ro Stena Adventurer, Korea, 2003 – new restaurant and galley, bar, casino and dancefloor, etc.
Stena Ro Pax Stena Saga, Sweden, 2006 – turnkey complete refit of three restaurants
Viking Line Ro Pax, M/S Gabriella, Sweden, 2008 – complete refit of several restaurants, disco and tax-free store
Swedish Maritime Organization, I/B Oden, Sweden, 2008 – turnkey outfitting of new deckhouse including seven passenger cabins, store, fridge and freezer room, etc.
Viking Line Ro Pax, M/S Isabella, Finland, 2007 – complete refit of several restaurants, disco and tax-free store
Viking Line Ro Pax, M/S Cinderella, Finland, 2007 – complete refit of one café
Viking Line Ro Pax, M/S Mariella, Finland, 2006 – complete refit of one restaurant
On multi-disciplinary projects ScanMarine will adopt whatever role best suits the circumstances, either as specialists, subcontractors, a joint member of a consortium or as a turnkey project leader / planner.
In each of these roles ScanMarine offers complementary services to bring a more comprehensive range of experience and disciplines to the project.
We not only meet quality, technical and cost requirements, but also offer innovation, reliability, experience and turnkey services. We are flexible, offering both standard and customised products and services. With reference to our background as a well-known turnkey supplier, we assure that only the best Scandinavian suppliers are engaged in order to build interiors to the highest standards, at the most economical price and always delivered on time.
ScanMarine was formed in the 1980s by members from Swedish shipyards such as Kockums, Öresundsvarvet, Götaverken-Arendal in Gothenburg, and engineering companies including Rolf C design, S H Sörensen Arch, etc.
ISO 9001 and ISO 14001 DNV certification
ScanMarine is situated in the south of Sweden, 30min from Malmö and 60min from Copenhagen. It is a member of the Maritime Development Center of Europe (MDCE), located in Copenhagen. Our staff are selected from the highest level within the international marine shipbuilding business area on the market. ScanMarine is DNV certified according to ISO 9001 and ISO 14001.
Please contact us for further information: