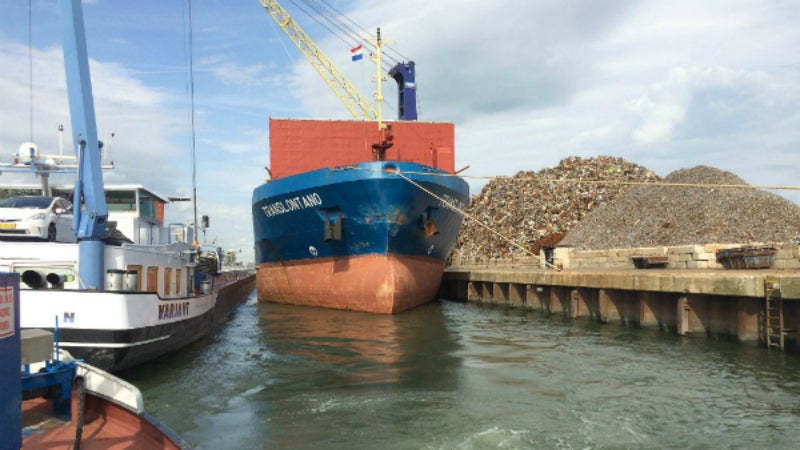 Having been in the shipping industry for more than 50 years, Wortelboer is a reliable partner for quick deliveries of all types and weights of anchors and all diameters of chain cables.
Our sales team is daily available to respond to your (urgent) enquiries and can assist you with any technical questions you may have. We respond to your questions very quickly and aim to send you our offer fast as well (within a couple of hours) provided we have all the information we require.
In our yard in Rotterdam we have more than seven million kg available for direct dispatch to anywhere in the world. We can get it there by (special) truck, by sea freight, or in very urgent cases by airfreight. We work together with specialised companies within these fields of business to assure the quality and delivery of the anchors and chain cables.
Anchors
The type of anchors we can deliver from stock are:
Wortelboer supplies the original Flipper Delta® anchor.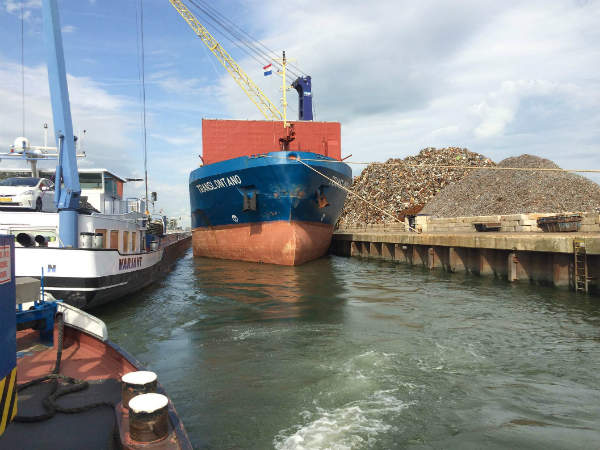 We can also arrange the fitting of anchors and chaincables aboard your vessel.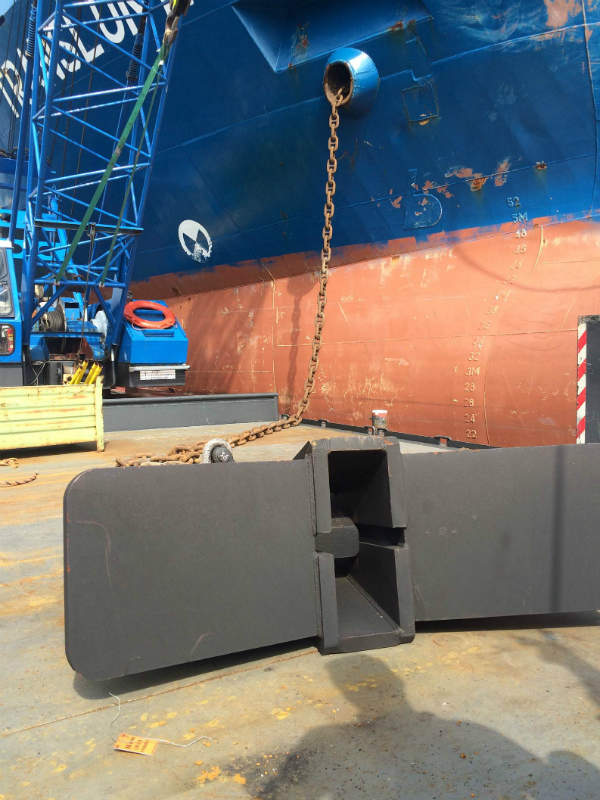 All our products are certified by the IACS.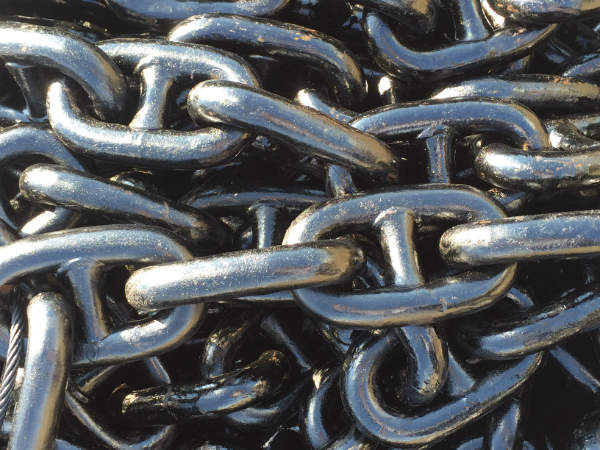 We also stock a wide range of chains and cables.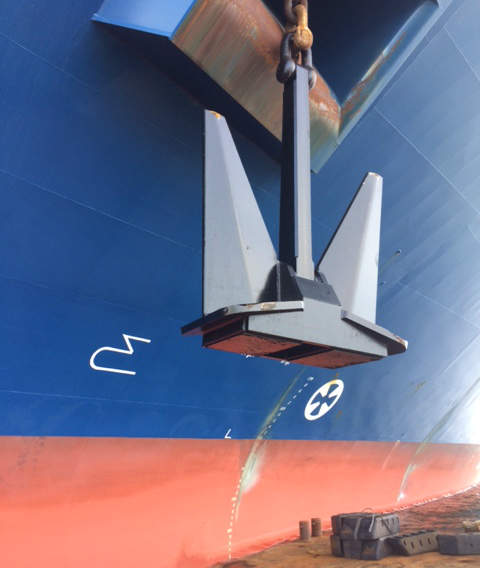 We supply different types and sizes of anchors and chain cables for ships.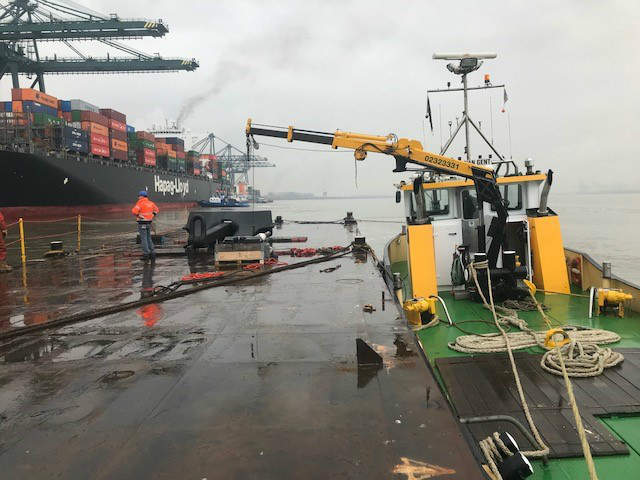 We provide fast delivery and assembly services with all of our cranes.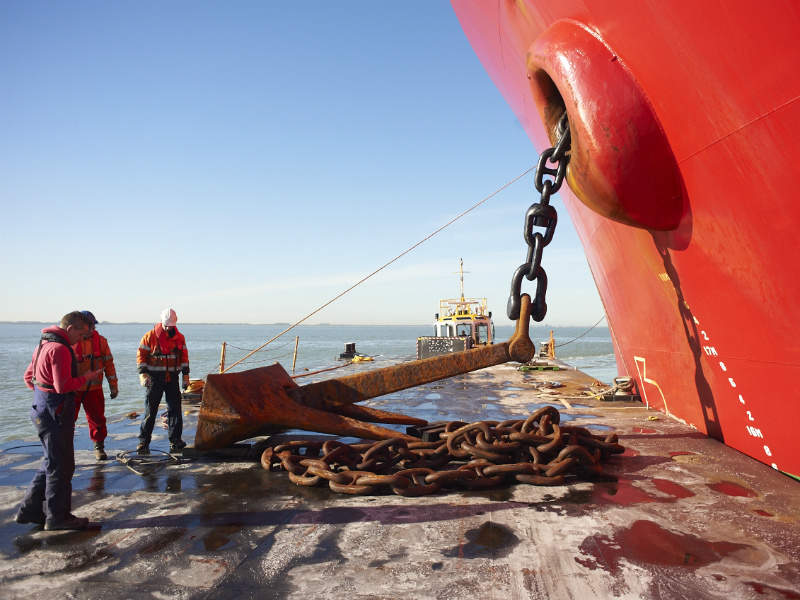 Our professional team can carry out testing, overhaul, and replacement of mooring equipment.
Conventional types such as HALL and SPEK
High holding power anchors such as Danforth, D'Hone® AC-14, POOL M®, POOL N®
Super high holding power anchors such as SHHP POOL TW® and our own Flipper Delta®
High holding power anchors
The Flipper Delta® is a superior anchor with high holding power. It is known worldwide for its ease of handling and rapid penetration in different soil conditions. It is used in the offshore and dredging business.
Manufactured from high tensile steel and approved by all classifications, we are able to offer you the Flipper Delta® anchor you need for your project. Together with the Flipper Delta® anchors, we are able to supply a specially designed anchor rack. The anchors can also be rented with chain cables and connecting shackles for almost any desired period of time.
Anchor chain cables
Our stock of chain cables ranges from stud link chain cables 16mm quality U3 to 122mm quality U3. We can offer you all the diameters in between, in any quantity and as quickly as possible. Short link chain cables also feature in our delivery programme.
Our guarantee of quality
All of the materials in our yard have been classified by one of the IACS members such as the ABS, GL, LRS, BV, DNV, RMRS and the RINA. You know you will always get good quality goods, with corresponding class certificates.
In conclusion, we stand for:
Perfect quality of supplied goods
Delivery of classified goods and delivery of corresponding class certificates (after order and payment)
Quick replies to your questions/enquiries
Quick offers (within the same day)
Another service we are able to offer is the fitting of the newly ordered (from us) anchors/chain cables on board of your vessel.
In the Amsterdam, Rotterdam and Antwerp region we have all the contacts and connections you need to assist you with fitting. However, we can also be of service outside this region. We perform fittings on a very regular basis, at night time and on the weekends. Our team is on standby to help you quickly and efficiently.
The goods we deliver are always covered in bitumen or painted according to your wishes; for yachts we galvanize anchors and chain cables and these can be found on many yachts all over the world.
On our new and improved website you can click to ask for a quotation to send us complete details on your enquiry.
Check out our latest news for recent completed projects or very special deliveries.
In short, should you need anchors and chain cables, the best thing you can do is come to Wortelboer.