Schneider Electric, the leader in energy management, has more than 90 years of experience in the marine industry and a strong presence in major shipbuilding countries, including China, Korea and Europe, for the naval, merchant marine and offshore segments.
Energy management solutions for the marine industry
As an experienced and reliable partner for both electrical distribution and automation, Schneider Electric's globally available products are 100% compliant with marine standards and integrate the latest technologies.
What Schneider Electric can offer your vessel:
Electrical distribution (MV and LV)
Machinery protection and control
Vessel automation system
Electrical propulsion and thrusters
Schneider Electric has marine, onshore and offshore teams, as well as hundreds of professionals worldwide. More than 5,000 ships are equipped with our products!.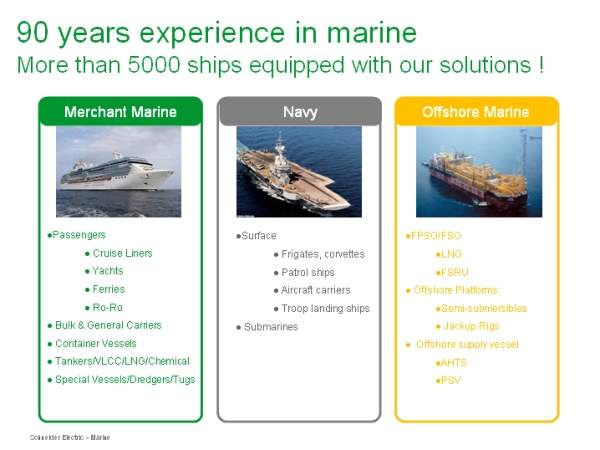 With 90 years' experience in the marine sector, more than 5,000 ships are equipped with Schneider Electric solutions.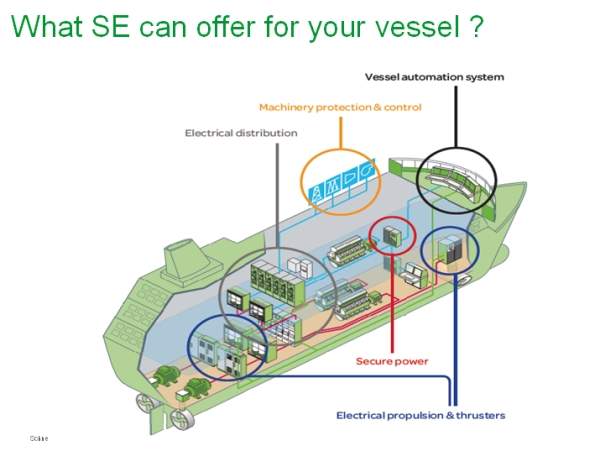 We provide your vessel with electrical distribution, machinery protection and control, vessel automation systems and electrical propulsion and thrusters.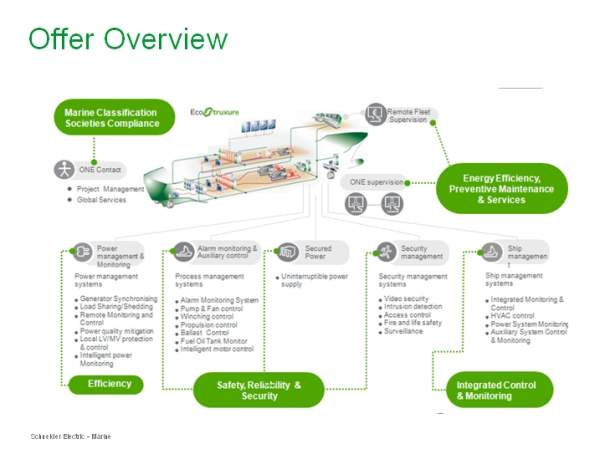 Schneider Electric offers marine classification, safety and security, energy efficiency and integrated control.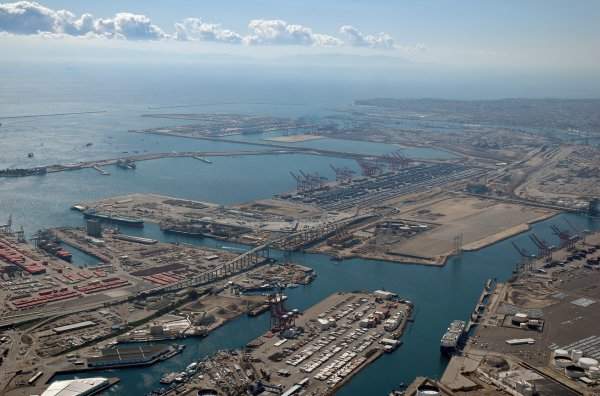 The largest container port in the US and the third largest worldwide; 25% of all berths are equipped with shore connection solutions from Schneider Electric.
Shore connection solution: emissions-free shore-to-ship connection system
Ports are often perceived by the local community as a source of pollution and noise, and the issue is often linked to the emissions generated by ships at berth. Indeed, ships account for 6% of Sox, 15% of Nox and 2% of global CO2 emissions. They will have to meet new regulations outlined in Marpol 6, which was drawn up by the IMO and a number of pioneering countries.
Ships and ports need to invest in new technology to reduce pollution and to be compliant with these stricter regulations. A number of solutions are available but the shore connection technology is the only one that can cut all emissions from ships at berth.
ShoreBoX™ solution: the simple and flexible way to plug your ships at berth
Benefits of the ShoreBoX™ from Schneider Electric include:
Industrialised solution
Integrated and tested in our factory and directly shipped to your port
Plug and play
Minimum onsite civil work for a seamless installation in your port
Fully automated ship connection procedure
Adaptable
Movable for berth configuration evolution
Rightsize to ship power demand
Standard
IEC 80005 international standard inside
Shore connection solution references
Schneider Electric has more than 2,700 merchant marine sector references within electrical distribution, automation and control. Our shore connection solution customers include the largest US container port, Navantia Shipyard, A Coruna, Spain, and Waigaoqiao Shipbuilding, Shanghai, China.