Jumbo Shipping
Heavy-Lift Cargo Shipping

Address
Havenstraat 23,
3115 HC Scheidam,
Netherlands
Phone
Jumbo Shipping has built a worldwide reputation for providing engineered solutions for the full range of heavy lift transport. Jumbo operates a fleet of 12 dedicated heavy-lift vessels of in-house design. These vessels have lifting capacities of up to 1,800 metric tons and are manned with highly trained crews. Jumbo Shipping serves a variety of markets, including the oil and gas, petrochemical and power generation industries.
Founded in 1968, Jumbo Shipping is still a family-owned, independent company with a long-range vision for success. That success is driven by client-satisfaction, long-term strategies and the notion that, in this highly specialized and complex field, trust and reliability is key. That is why we invest heavily in the continuous development of both staff and fleet and stick to our partnering mentality towards clients.
Heavy lift cargo vessels
Jumbo's flagships are four J1800-Class vessels. At 13,000 dwt each, these vessels have 1,800t lifting capacity, delivered by two 900t mast cranes. A large, flat working deck (100m x 26m) and a spacious, adjustable cargo hold make them perfect for any project cargo. Their transit speed is 17 knots and they can sail with open hatches. Despite their strength, the J-Class vessels have shallow draught and are essentially designed as small vessels (load 144m) to be able to work in almost any port in the world.
Ship-mounted cranes
A unique feature of our cargo vessels is their load moment. The four ships are able to lift 900t per crane at a 25m outreach, giving them a 22,500 tonne-metre load moment. This outstrips anything other vessels can currently offer by far. In addition, two of the J-Class vessels are outfitted with DP2-systems and can be used for overboarding cargo at sea.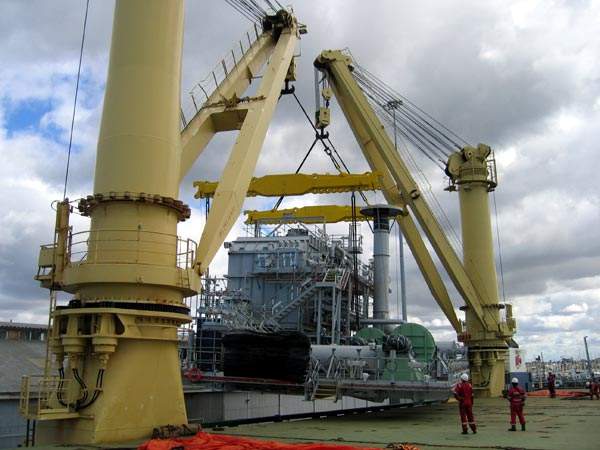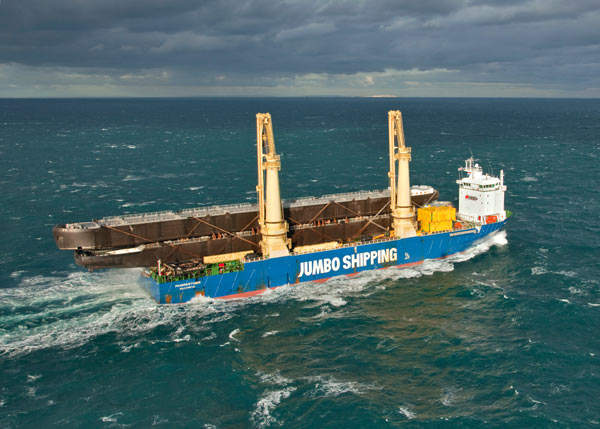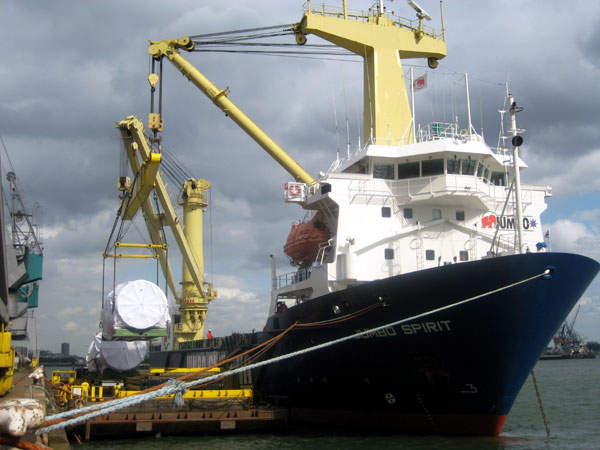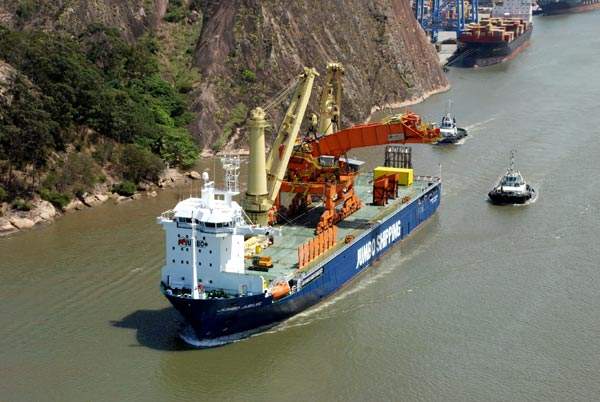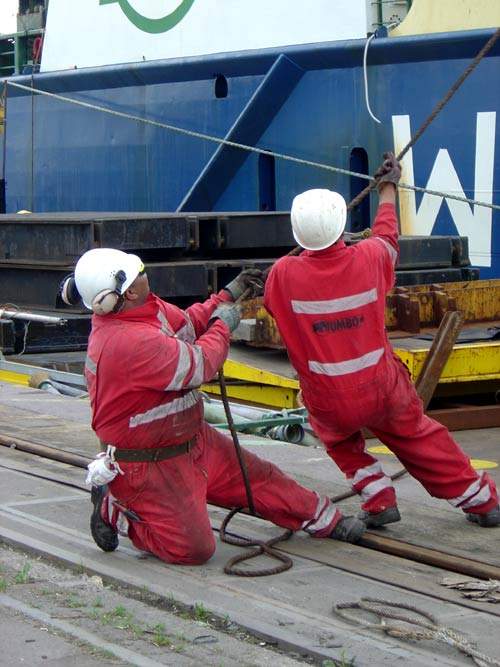 Safety training for heavy-lift vessels
Working safely is always at the forefront of Jumbo's methods and mentality. We approach QHSE with the same dedication and commitment as our other activities, even going beyond government regulations. Jumbo Shipping runs a continuous safety campaign: Stay Well. This program aims at safety awareness and incident prevention. Both ship crews and office staff follow courses at regular intervals at our head office in Rotterdam (The Netherlands). Crewmembers also get safety updates onboard and attend training sessions on our in-house designed dual crane simulator.
Risk assessments for heavy-lift projects
Our concern for safety starts at the bidding stage and plays a major role in all further stages of execution. Several departments (e.g. Operations, Engineering, QHSE, Commercial dept.) are involved in assessing the complexity of the task and identifying risks and dangers. Depending on the complexity, a full project risk assessment is carried out. Stay Well intends to bring the highest standards of safety and quality into every single project. It ensures that safety awareness, incident prevention and striving for improvement are in Jumbo's DNA.
Cargo shipping
As an extension to the shipment of heavy pieces, Jumbo offers the total transport solution. In addition to the sea-transport, Jumbo is responsible for the pre- and on-carriage of the cargo. To support this concept, Jumbo's fleet contains a flat-top offshore barge. With overall dimensions of 90 x 27 x 6m, and a 20t/m2 deck load, the JB2 facilitates Jumbo to reach jetty's with even less water depth than Jumbo's shallow draught ships can reach.
About Jumbo Shipping
Jumbo Shipping has always remained anchored to its founding principles: passion and respect for the business, a pioneering spirit and genuine commitment to client and employee satisfaction. Its continuous efforts to innovate and improve ensure that the company is always one step ahead of the trends. From 10 to 1,800t and from fabrication yard to jobsite, Jumbo delivers every piece of cargo safely, efficiently and on time.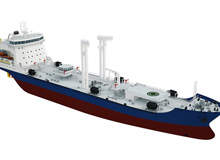 Academician Pashin is a replenishment oil tanker being built for the Russian Navy as part of Project 23130.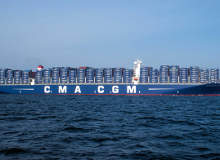 Benjamin Franklin is the third in the series of Explorer-class container ships built by Shanghai Waigaoqiao Shipbuilding (SWS), a wholly owned subsidiary of China State Shipbuilding Corporation (CSSC), for CMA CGM, the world's third biggest container company.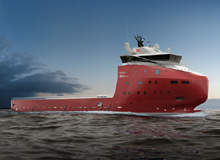 STX Europe built an environmentally friendly platform supply vessel (PSV) for Deep Sea Supply Navegação Maritima, a subsidiary of Norway-based Deep Sea Supply.
Jumbo
Havenstraat 23
3115 HC Scheidam
Netherlands



Telephone Number




Fax Number




Email Address