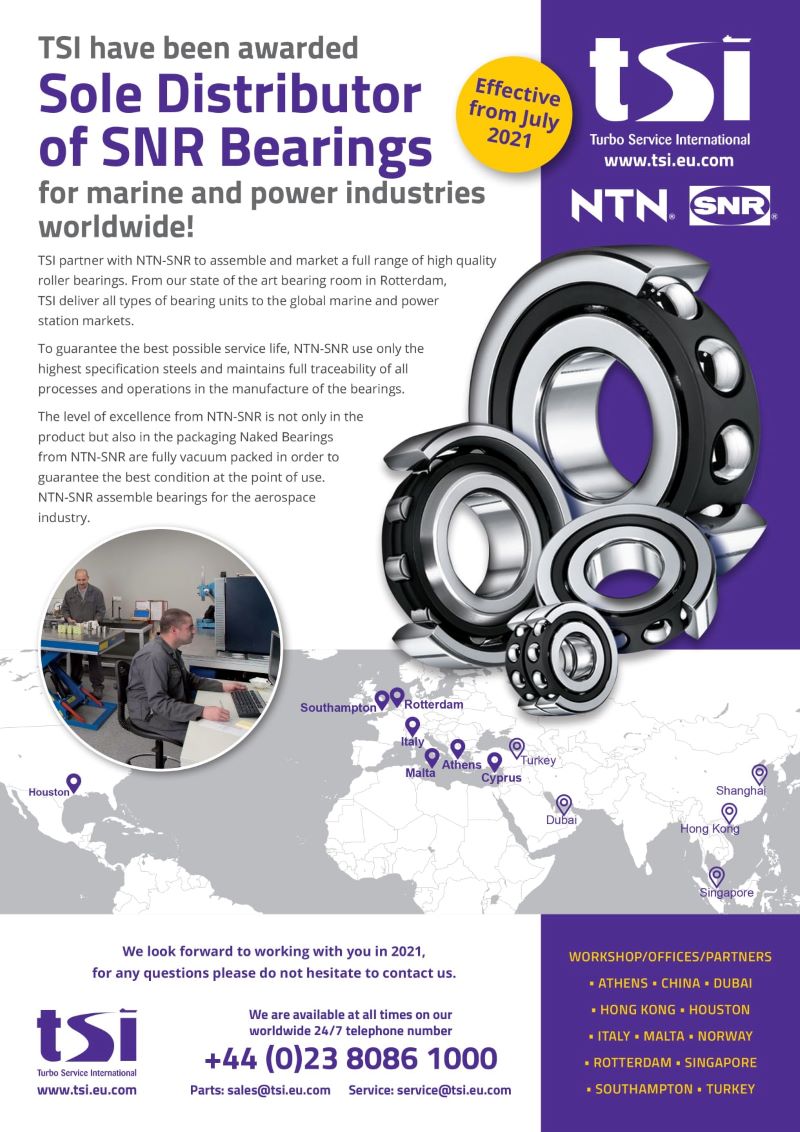 TSI partner with NTN-SNR to assemble and market a full range of high quality roller bearings. From our state of the art bearing room in Rotterdam, TSI delivers all types of bearing units to the global marine and power station markets.
To guarantee the pest possible service life, NTN-SNR use only the highest specification steels and maintains full traceability of all processes and operations in the manufacturing of the bearings.
The level of excellence from NTN-SNR is not only in the product but also in the packaging. Naked Bearings from NTN-SNR are fully vacuum packed in order to guarantee the best condition at the point of use. NTN-SNR assemble bearings for the aerospace industry.
For more information, please follow the links on our profile.