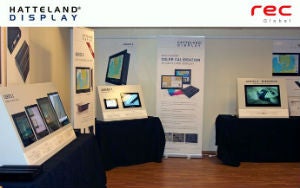 During the Nor-Shipping 2013 exhibition, which will take place on 4-7 June in Oslo, Hatteland Display (HD) and REC Global will present an interactive demo showing the features of HD systems empowered with software customised by REC.
REC Global has recently been nominated by HD as a Software Customisation and Development Partner.
Trond K. Johannessen, CEO of Hatteland Display, said: "This partnership with REC Global is based firmly on the professional services experience and high-quality deliveries that we've obtained during the past few years.
"We see that our customers really value the additional software customisation and development services that we now offer in partnership with REC. This is another important step in the development of our extended product and services offering tailored to the specific needs of each customer."