As a leading manufacturer of type-approved (IEC 60945) displays and computers for the professional maritime market, Hatteland Display, a Norwegian-based manufacturer, has for 20 years led the way in supplying products to this specialised market regulated by IMO rules. The company develops, innovates and manufactures hardware solutions that meet the stringent and challenging environmental demands of navigation and automation systems for all maritime segments (commercial marine, military naval and super yacht), for its system integrator customer base.
Displays and computers for cruise, ferry, cargo ships and supertankers
With nearly 200,000 units sold, Hatteland Display's products can be found on ships across the globe. They are installed on cruise and ferry ships, cargo and supertankers, deep-sea work and tug boats, as well as on military navy ships such as frigates, aircraft carriers, submarines, coast guard patrol craft, and even on to the elegant super yacht luxury installations. The Hatteland Display brand is synonymous with design, quality, and reliability.
Long lasting, high quality, functional ship computers
The wide range of type approved displays, panel PCs and computers made by Hatteland Display has evolved over the years, but has always upheld key tenants relating to form, fit, functionality and long lifetime. This in turn has aided system integrator and end user design, and installation longevity.
Integrated radar, ECDIS, engine management and safety systems
The Series 1 core product range has been the backbone of the Hatteland Display, offering integrated bridge systems for many years, where multiple applications meet on a vessel's bridge or automation control room. These include navigation systems, such as radar and ECDIS, automation systems such as engine management, power generation, monitoring and safety systems. Ranging from 15in to 26in, the Series 1 display product range comes with a variety of standard or optional features such as LED panels, AC and DC power, touchscreen, optical bonding, console and bracket mounting accessories.

The Series 1 product range, Hatteland Display's core product line, provides an integrated bridge system.

The Series X line features compact display systems for commercial, naval and super yachts.

Hatteland Display IEC 60945-type approved maritime computers are designed to suit a wide range of shipboard requirements.

The company also produces specialised displays for the naval sector.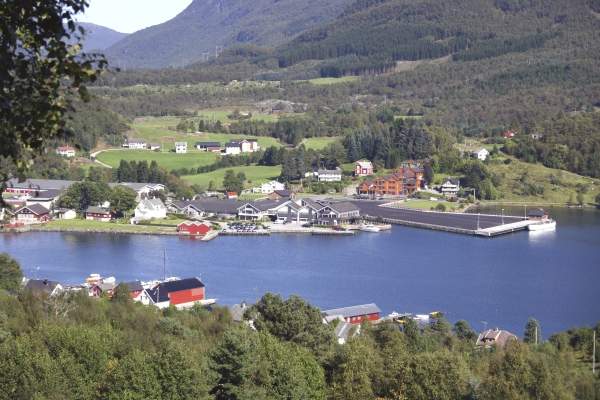 Hatteland Display has been manufacturing high-quality IEC60945-type approved maritime displays and computers for the past 25 years from its base in Norway.
Compact commercial, naval and super yacht display systems
Launched in 2012, the Series X product range (8in, 12in, 13in, 15in, 17in, 19in, 24in and 26in) aims to deliver the latest display technology in a modular and cost-effective platform. The Series X targets all three maritime sectors (commercial, naval, super yacht) with a sleek and modern design. It incorporates state-of-the-art technologies, such as LED and LCD panels, multipower, multitouch and Glass Display Control™ (GDC), as well as options such as optical bonding and high bright in both display and panel PC platforms.
Entry level display models offer simple data input, while higher specification MMD versions offer multiple data and video inputs. Similarly for the panel PC models, entry level processors are available for cost-effective platforms, while higher specification i5 and i7 processors are available for the more demanding applications.
Stand-alone computer systems
The Hatteland Display type-approved computer range includes a number of robust PC platforms that a system integrator can rely on to deliver the best functionality for his programme. Be it navigation radar and ECDIS, or an automation and control application, the Hatteland Display IEC 60945-type approved maritime computers are versatile and adaptable to meet most shipboard requirements, from standalone blackbox computers such as the award winning HTC01, to solid state compact computers such HTB17 and HTB18. 19in rack products such as HT216 and HT416 are also available for higher capacity computing.
IEC60945-type approved maritime displays
Based near Haugesund on the west coast of Norway since 1987, Hatteland Display has been manufacturing high-quality IEC60945-type approved maritime displays and computers for a multinational client base of system integrators. With a state-of-the-art manufacturing plant and quality assurance systems, it offers the best service, capacity, product innovation and reliability in the industry.