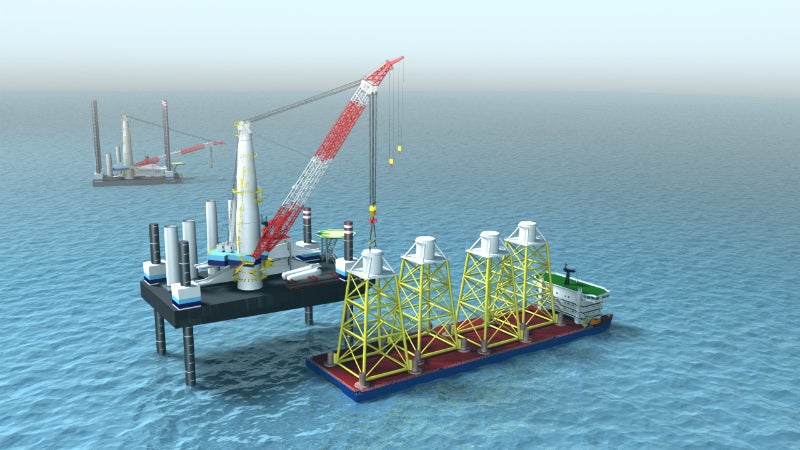 'MBM OFFSHORE VESSEL 1' is an ongoing project that is generating high interest due to the change in focus of the maritime market.
The project generated from MBM has been primarily undertaken at MBM Consultancy office. The future for this project is to collaborate with external specialists in the market. This will enable the project to acquire diverse knowledge in specialised fields and as such the vessel can be presented as a fully feasible and financially practical investment.
Stage one of the MBM OFFSHORE VESSEL project included the following activities:
Undertaking an initial market review to define the current potential market
Projected cargo and market review to define future market, and sectors
Designing an optimised hull form to allow the vessel to have minimum motion in high wave heights, so that it can outperform current vessels and increase operational activities
Bow design and optimisation
Deck structural strength analysis
Designing an innovative Internal steel structure to reduce build costs, lightship, and increase deadweight capacity
Design an automated loading / discharge mechanism for heavy cargo
Vessel and machinery weight estimations
Define offshore working capacity
Continuous review with DNV/GL, IMO, flagging for rules and regulations
Confirm 'walk to work' operations in offshore sea conditions
Confirm vessel suitability for a helipad
Weather motion studies
Stability evaluation in loaded, lightship, operational, accident conditions
Longitudinal/ transversal strength
Generating initial vessel design drawings
Defining potential machinery list and layout for build specifications
Calculate vessels power requirements
Assessing build options with potential shipyards to determine cost analysis of production, build costs, operational costs, running costs, estimated day rate, to gain a potential return of investment (ROI) review
MBM is to participate either internally or as a partnering company in the following areas:
Advanced hull form CFD
Pneumatics
Investment and investment management
Structural research and development
Electronic hardware and software development
During MBM's 'Sand Carrier - Open Barge' conversion project, the client aimed to convert a...